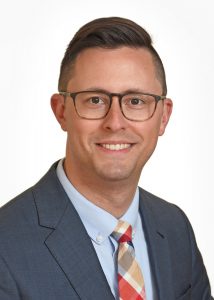 During Blood Clot Awareness Month, the National Blood Clot Alliance will host a webinar for the Centers for Disease Control and Prevention, Division of Blood Disorders, on Thursday, March 15, from 2:00 pm to 3:00 pm Eastern Time.
This talk — Perioperative Venous Thromboembolism: Risk Assessment and Risk-Stratified Prophylaxis for Surgical Patients — is being presented by Michael Cassidy, MD, Assistant Professor of Surgery, Boston University School of Medicine.
This webinar is free and open to public health professionals, clinicians, and researchers who desire more information about venous thromboembolism (VTE).
---
Learning Objectives
During this webinar, Dr. Cassidy will discuss:
Known risk factors for VTE in postoperative patients
Calculation of a numeric VTE risk score based on recognized risk factors
Outcomes of a standardized program of risk stratification and risk-based VTE prophylaxis regimens
---
Additional Information and Contact
You can read more about this important webinar here: Informational Flyer, and address any questions you might have about the matter to CDC's Cynthia Sayers, at cay1@cdc.gov.
---
Registration
Advance registration is required and the number of seats is limited. You can register for the webinar here: Registration