NBCA Sports & Wellness Institute: Team Stop the Clot®
National Blood Clot Alliance Introduces Olympic Medalist Katie Hoff as the First Ambassador for its Sports & Wellness Institute
The National Blood Clot Alliance is excited to announce that Katie Hoff will serve as the first official ambassador for its Sports & Wellness Institute. Katie – an eight-time World Champion, three-time Olympic Medalist, and two-time Olympic Swimmer – has endured the intense pressure of highly competitive sports on the world's stage and knows what it takes to succeed and overcome bitter disappointment. Katie also knows the impact of being diagnosed with blood clots, as her hugely successful competitive accolades and ambitions were abruptly cut short when she was diagnosed with multiple blood clots in her lung in 2014.
"I am beyond grateful and honored to be joining NBCA as an official ambassador for their Sports & Wellness Institute," Katie says. "I know firsthand how scary and confusing a blood clot in your lung can be. I am looking forward to bringing more awareness, resources, and action toward this disease to help save more lives and improve the lives of those who survive."
Read more here: National Blood Clot Alliance Introduces Olympic Medalist Katie Hoff as the First Ambassador for its Sports & Wellness Institute
Read Katie's personal story here: Katie Hoff's Blood Clot Story
---
ICYMI: Facebook Live Replay Featuring Katie Hoff and her Husband Todd Anderson 
Hear from Olympic swimmer Katie Hoff and her husband Todd Anderson as they share their experiences & insights related to Katie's blood clot journey. Watch this 1-hour recorded video program below or on NBCA's YourTube channel here: July 7, 2021, Katie Hoff discusses her blood clot experience 
---
NBCA Sports & Wellness Institute: Team Stop the Clot®
What do Wimbledon legend Serena Williams, NBA All-Star Chris Bosh, and MLB pitcher Scott Oberg have in common? Blood clots have threatened their lives. They've all had blood clots and have shared their stories in an effort to help other people diagnosed with blood clots in their lungs (pulmonary embolism or PE) and blood clots in their legs or arms (deep vein thrombosis or DVT).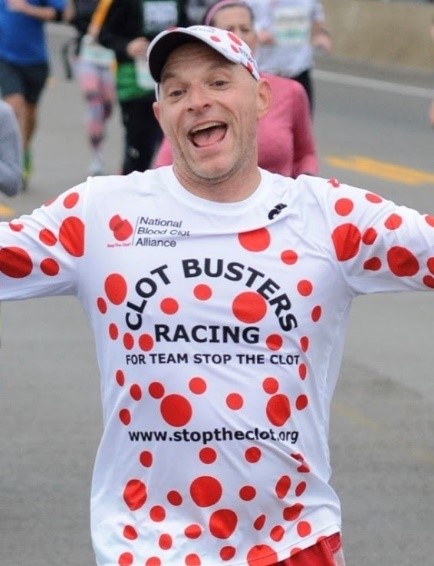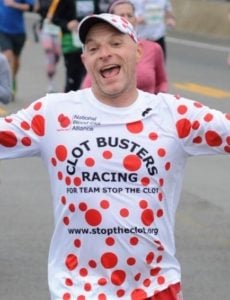 Blood clots can be scary, humbling, and life-changing. For people who experience a blood clot at the peak of physical fitness, it might even feel like their body has betrayed them. Yet these events don't have to sideline you indefinitely. They can lead to positive growth and inspire triumph over adversity!
The National Blood Clot Alliance Sports & Wellness Institute is here to help you understand and manage your blood clot diagnosis. We can help support you with the resources and tools needed to get back in the game and to go the distance to regain strength and confidence as an athlete.
People are often surprised when an athlete or fitness enthusiast suffers a blood clot, but blood clots can and do affect anyone, even the most physically fit people.
Professional athletes and amateur level enthusiasts alike may face unique risk factors. Some of these contributing risk factors include injury and immobilization, workout regimens and dehydration, and repetitive motion. These factors are often common for people who participate in sports. While advances in medical technology are helping to diagnose and treat blood clots faster and earlier than in the past, awareness of these risk factors, and signs and symptoms, of blood clots is critical. Regular physical activity and maintaining a healthy body weight help reduce a person's risk for blood clots, but in some cases, physical fitness alone won't prevent them. Our goal is to make sure that people who regularly listen to their bodies (as athletes often do) have information about early detection and prevention.
---

The NBCA Sports & Wellness Institute is here to help.
We are your TEAM: Focused on Togetherness, Education, Awareness, and Motivation.
Whether you are a marathoner, part of a dodgeball league, play tennis with your best friend from high school twice a month, or walk to keep in shape, we are a resource for people who are going through, recovering from, or have thrived following a blood clotting event.
---
We want you to join our team.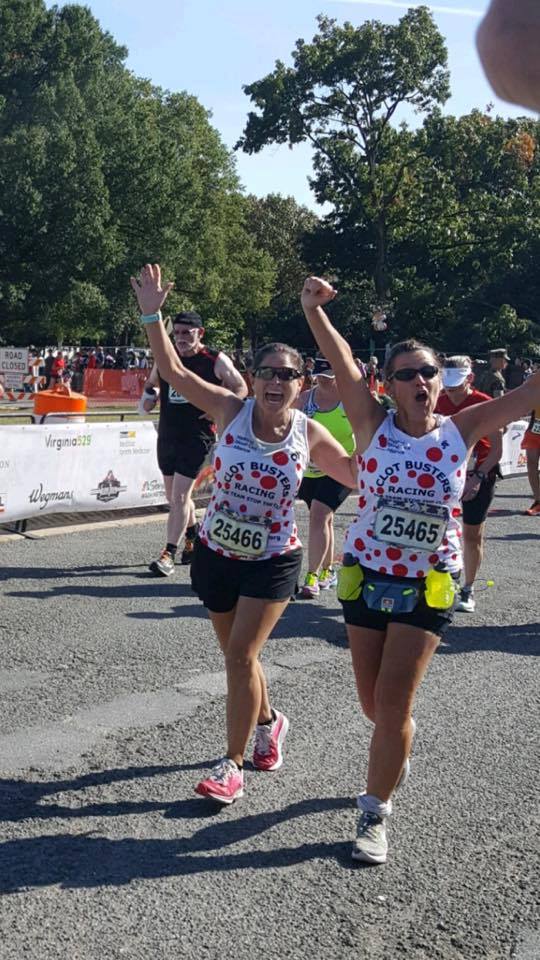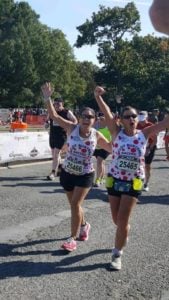 Recruits may need more training and support: You have just had a PE or DVT and you need to build the skills and the awareness to renew your strength and get back in the game.
Seasoned players are critical: You know what you need to do and are continuing to mend and heal while training, practicing the skills, and finely honing teamwork with your support network of friends, family, and health care providers.
Coach, you finally make the step up to become a team leader: You have been through this yourself, and you know the techniques for keeping a positive attitude, creating lifelong strategies, and planning for the big wins.
At every level of the game, teammates also act as ambassadors and recruiters. People just like you are experiencing DVTs and PEs every day and are often left scared and confused. You have been through this and you know how important it is to have someone who understands all aspects of what you are going through, physically and emotionally. You are there to help others see hope and welcome them into a supportive team: The NBCA Sports & Wellness Institute.
Bringing athletes to this team has an extended impact. When you invite someone to join the team, you also open the door for them to invite their families, friends, and co-workers to join or share important information. They can be the core of a movement to help inform even more people about blood clot risk factors, signs and symptoms and prevention.
---

This team saves lives.
As professional athletes, Serena, Chris, and Scott had teams of support professionals surrounding them during their recovery. It is our goal to provide athletes of all levels with a strong support system to help them bounce back and ultimately thrive following a blood clotting event. We are here to help.
You have what it takes to join the team, and you can skip the try-outs! This is a team where everyone gets to play, no matter what their experience level may be.
---

Get off the Bench and Join us Today
---

Learn More: Blood Clot Risk Factors & Signs and Symptoms
Understand Your Risk
Being apparently healthy and being an athlete does not prevent a person from developing blood clots. Several circumstances put the athlete, as well as the non-athlete, at increased risk for DVT and PE. Athletes, coaches and trainers should be particularly aware of these risk factors: Athletes and Blood Clot Risk Factors
Be Able to Recognize Signs and Symptoms
Don't be stopped by the clot. It's important to remain vigilant about the signs and symptoms of blood clots.
---
Read and Learn More from the Additional Resources Below:
Should Athletes Concern Themselves with Blood Clots? For years, studies have identified common characteristics that increase the risk of blood clots, such as obesity, cancer, and heart disease, but more recent studies suggest that even those in peak physical condition, particularly athletes, can be at an increased risk of developing life-threatening venous thromboembolisms, or VTEs. Read more here.
Athletes and Blood Clots. Healthcare providers may delay or miss blood clot diagnoses, including deep vein thrombosis (DVT) and pulmonary embolism (PE), among athletes who exhibit classic symptoms. Why? Read more here.
---
Blood Clot Awareness Month 2021:
Olympic Swimmer Katie Hoff is Joining Team Stop the Clot® for its "100,000 Reasons Ride," and You Can Join Too! 
Join Olympic Medalist and World Champion Swimmer Katie Hoff as she leads Team Stop the Clot® to victory for the "100,000 Reasons Ride" during Blood Clot Awareness Month. Watch the special video message from Katie below to learn more.
Learn more about the "100,000 Reason's Ride" and join Katie's team here: Hoff the Charts
Read more about Katie's personal experience with blood clots here: Katie's Personal Story
Hear more from Katie and her Team Stop the Clot® teammate Dr. Mark Lewis, both pulmonary embolism survivors, as they share their stories and excitement about the "100,000 Reasons Ride" and lead Team Stop the Clot® to victory during Blood Clot Awareness Month: 
---

Additional Links & Information
---
For more information please contact Julia Thompson: jthompson@stoptheclot.org.