Thrombophilia Resources
What is Thrombophilia?
Thrombophilia (also known as hypercoagulability) is a predisposition to develop blood clots. It is also referred to as hypercoagulation state or hypercoagulability. You can either inherit or acquire your thrombophilia during your lifetime.
You can acquire or develop a thrombophilia from abnormalities of the blood, such as too many red blood cells (polycythemia), or too many platelets (thrombocytosis or thrombocythemia), placement of a mechanical heart valve, the development of abnormal proteins or antibodies, or diseases of the kidney or liver, or HIV infection.
Thrombophilia Resources
You can learn more about thrombophilia and its many forms, including risks and potential complications, current perspectives about testing and diagnosis, and an overview of potential treatment options and lifestyle adjustments that you and your physician may consider necessary, at the link below:
You can read more information about specific thrombophilias through the links below:
Antiphospholipid Syndrome Resources:
Antithrombin Deficiency Resources:
Factor V Leiden Resources
Genetic Testing
Talk to your healthcare provider about any questions you might have about genetic testing, and get more information and guidance from a genetic counselor. You can search for a genetic counselors in your local community here: Find a Genetic Counselor
Additional Resources: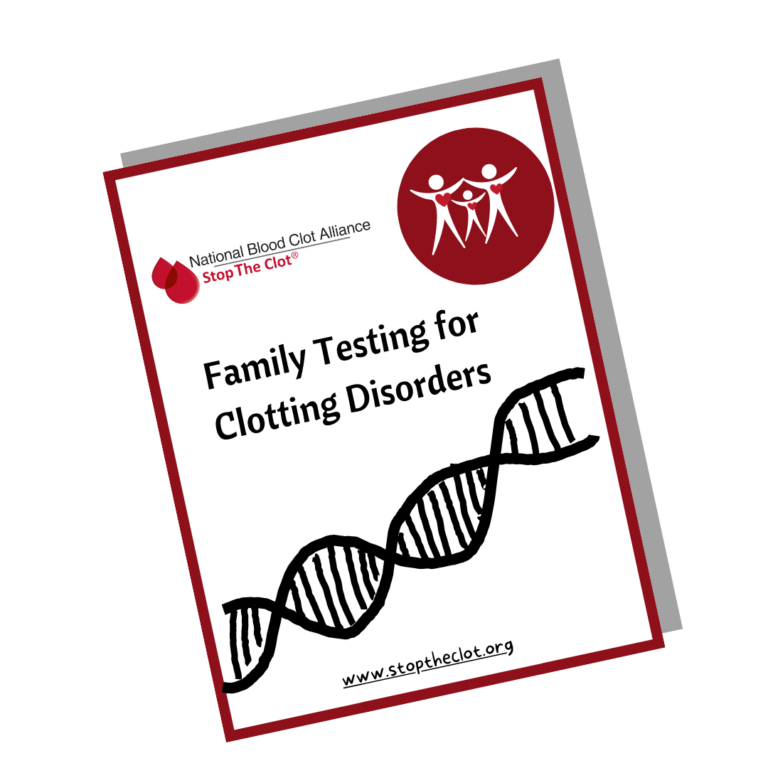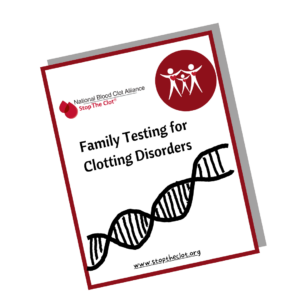 PEP Talk: Patients Educating Patients: Family Health History – Genetic Testing & VTE
Thrombophilia Testing for Clinical Management
Thrombophilia and Pregnancy
Follow us on Twitter
Twitter feed is not available at the moment.