Board of Directors and Officers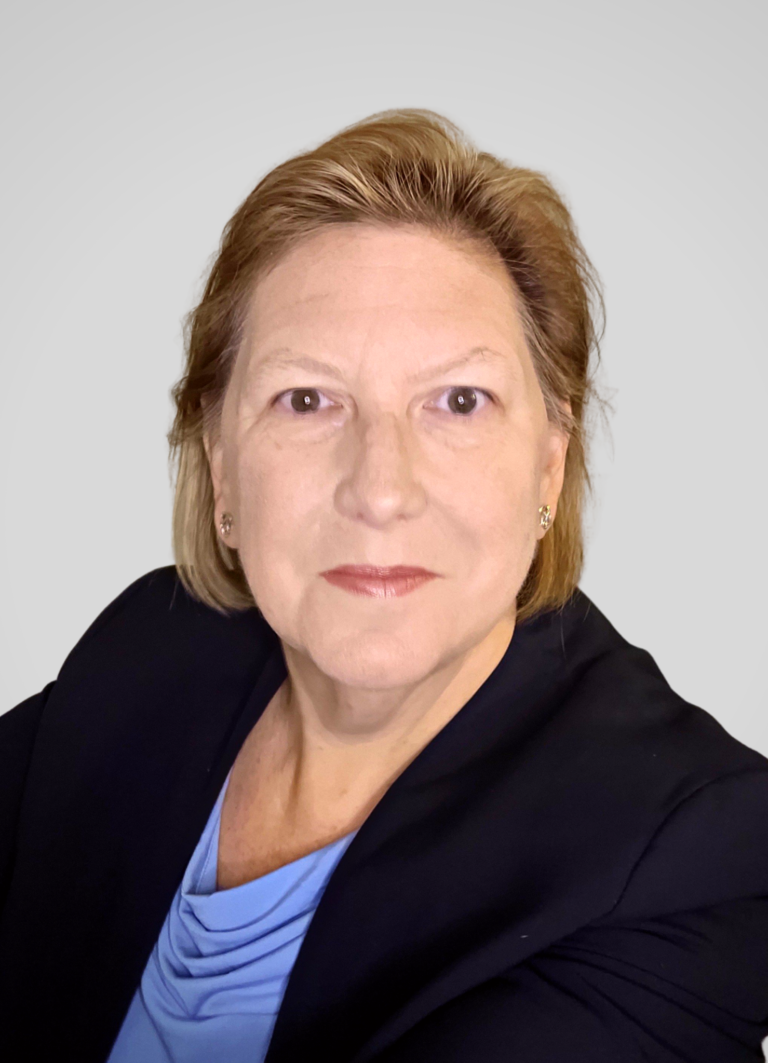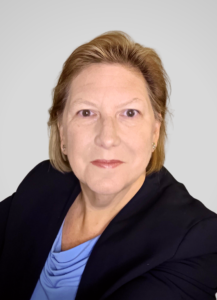 Teresa Bordeaux, Board Chair
Teresa Bordeaux is a Senior Manager for the Governmental Audit Quality Center (GAQC) at the Association of International Certified Professional Accountants where her primary responsibility is to assist with governmental auditing and accounting matters. Prior to joining the GAQC team in 2012, Teresa was a Technical Manager for both the AICPA Professional Ethics and Peer Review teams. She began her career in public accounting and later worked with the North Carolina Local Government Commission and the City of Raleigh before joining the AICPA in 2006. Teresa holds a BA in accounting from North Carolina State University and is a CPA licensed in North Carolina. She serves on the Government Accounting and Auditing Committee of the North Carolina Association of CPAs.
Teresa is a Board Certified Patient Advocate (BCPA) and caregiver to her husband, Larry who developed portal vein thrombosis in 2007 with additional clots extending into his mesenteric veins in 2009. Larry is a lifer on Coumadin and does home testing of his INR. Teresa wants to help NBCA spread awareness about all clotting issues including those like Larry's that don't involve the extremities.
Teresa serves on the planning committee for the 2022 Thrombosis and Hemostasis Societies of North America Summit. She also begins a three-year term in January 2022 as a Patient Community Representative member of the Individual Fundraising Committee of the American Association for the Study of Liver Disease (AASLD).
As Board Chair, Teresa is committed to raising public awareness to prevent needless suffering and deaths from blood clots and to prevent those with venous thromboembolism (VTE) with the information they need to navigate the spectrum of lifestyle issues that can follow a blood clot diagnosis. At NBCA, we know the patient because we are the patient.
Connect with Teresa on twitter @LiverWife.
---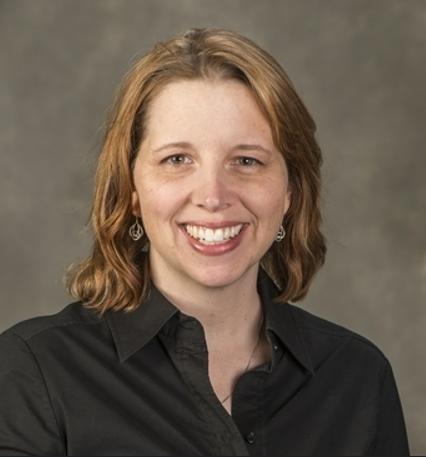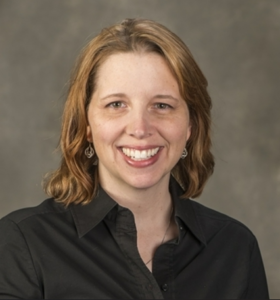 Julie A. Partridge, Ph.D., CMPC, Board Vice Chair
Julie Partridge is a Professor of Sport and Exercise Psychology in the School of Human Sciences at Southern Illinois University Carbondale and holds cross-appointments in the SIU School of Medicine and the School of Psychological & Behavioral Sciences. She is also the NCAA Faculty Athletics Representative for SIU and served as the Chair of the NCAA's national Postgraduate Scholarship Committee from 2018-2021. In January of 2019, she survived a massive saddle PE, which led to her interest in patient advocacy, raising blood clot awareness, and understanding more about the post-clot recovery process.
Dr. Partridge's research explores motivation, social influences, and self-conscious emotions (e.g., shame, embarrassment, pride) in sport and physical activity; specifically, her research interest has more recently focused on motivational, social and emotional processes as they impact physical activity and sport behaviors in VTE survivors. Dr. Partridge is also on the Executive Board of the National Alliance for Youth Sport in West Palm Beach, FL, and has provided online content for their training modules with both the U.S. Army and Navy.  She has also served as a performance consultant for a variety of athletes at the professional, collegiate, and scholastic levels.
Dr. Partridge graduated from Kansas State University with a B.S. in Psychology. She received her M.A. in Exercise & Sport Science (Sport Psychology) from the University of North Carolina at Chapel Hill and then earned her Ph.D. in Sport & Exercise Science with a doctoral minor in Developmental Psychology at the University of Northern Colorado. She resides in Murphysboro, IL with her husband and their two beagles.
---
Kim Said, Treasurer 
Kim Said is a CPA and audit partner at Hutchinson and Bloodgood, LLP. She has been with the firm since 2012 and became partner in 2019. Her practice focuses on nonprofit auditing and tax preparation.
In May of 2020, Kim lost her mom unexpectedly to a pulmonary embolism caused by DVT. Shortly after, Kim, her dad and sister found NBCA while looking for ways to get involved with and support an organization that had a strong focus on raising awareness to the public regarding blood clots. In the fall of 2020 Kim became a member of NBCA's finance committee and is excited to be able to increase her involvement and impact as a member of the board.
Kim holds a BS in Business Administration with a concentration in accounting from CSU Monterey Bay and currently resides in Marina, California with her husband, son, and fur babies.
---

Arshell Brooks-Harris
, Board Secretary
Arshell is a homemaker, mother of four children (Leschel Brooks preceded in death), one step-daughter, four grandchildren and two step-grandchildren, residing in Rosedale, Queens with her husband, Andre, of nearly 20 years. Arshell is deeply committed to her faith and recently joined The Brooklyn Tabernacle Church.
In April of 2016, Arshell became an above-the knee-amputee, due to Necrotizing Fasciitis, a flesh-eating virus, and was in a coma for almost two months. Medically, she wasn't supposed to live, but she states that God had plans for her that she could never fathom. Arshell is still learning how to walk again after a few setbacks, including a rotation flap procedure, but remains positive and even resolved to write a book about her prolonged recovery and healing process.
Arshell's first born child, Leschel, succumbed to a fatal pulmonary embolism (PE, or blood clot in her lung) caused by a deep vein thrombosis (DVT, or blood clot in her leg), that developed after a fractured ankle. Leschel's untimely passing caused Arshell and her family gut-wrenching pain, especially with the knowledge that blood clots can often be prevented. Arshell vowed that her daughter's passing would not be in vain and that she would educate herself and bring awareness to the signs and symptoms of blood clots in hopes that nobody else would have to go through the pain of losing a loved one. Arshell has already hosted two blood clot awareness events in downtown Brooklyn, New York on behalf of NBCA, and has joined NBCA's Thrombassador Program to continue sharing life-saving information across her local community.
Before her daughters passing, Arshell had never heard of blood clots (PE) causing death and was shocked to learn they claim the lives of approximately 100,000 people each year in the United States alone. Arshell and her granddaughter (Leschel's daughter) feel compelled to help fight, educate and bring awareness to as many communities as possible to help save lives.
Arshell is honored to be a member of NBCA's Board of Directors to help others living with blood clots, caregivers supporting those who have suffered a blood clot, and honor loved ones who are no longer here. She hopes to increase awareness and prevention surrounding life-threatening blood clots.
---
ALOK A. KHORANA, MD, F.A.C.P., F.A.S.C.O., PROFESSOR OF MEDICINE, CLEVELAND CLINIC LERNER COLLEGE OF MEDICINE, CASE WESTERN RESERVE UNIVERSITY, THE SONDRA AND STEPHEN HARDIS CHAIR IN ONCOLOGY RESEARCH, VICE-CHAIR FOR CLINICAL SERVICES OF THE TAUSSIG CANCER INSTITUTE (PART OF CASE COMPREHENSIVE CANCER CENTER) AND DIRECTOR OF THE GASTROINTESTINAL MALIGNANCIES PROGRAM AT THE CLEVELAND CLINIC, CLEVELAND, OHIO. NBCA MEDICAL AND SCIENTIFIC ADVISORY BOARD CHAIR.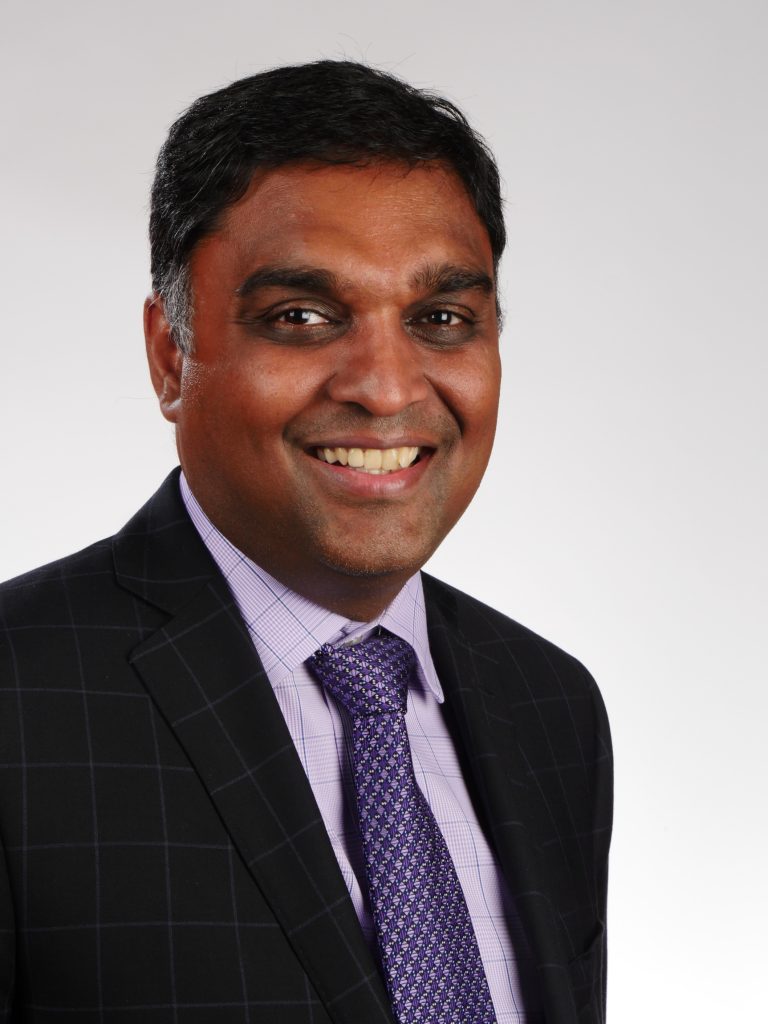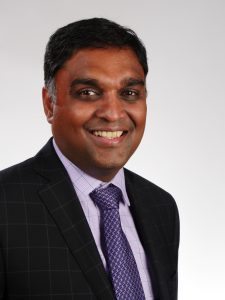 Dr. Khorana's clinical and translational research program focuses on predictive factors and drug development in cancer-associated thrombosis and gastrointestinal cancers and has been funded by grants from the National Cancer Institute, the National Heart, Lung, and Blood Institute, the Hardis Family, the Porter Family Fund, VeloSano, the Cleveland Clinic Center for Excellence, the Scott Hamilton CARES Initiative, Stand Up To Cancer (Colorectal Cancer "Dream Team") and the V Foundation.
Dr. Khorana received his medical degree from Maharaja Sayajirao University's Medical College in Baroda (now Vadodara, Gujarat), India. His postdoctoral training included a residency in internal medicine at the University at Buffalo in New York, and a fellowship in hematology/oncology at the University of Rochester, New York. He is a Fellow of the American College of Physicians and in 2018 was elected Fellow of the American Society of Clinical Oncology.
Dr. Khorana is Past Chair of the American Society of Clinical Oncology (ASCO) Clinical Practice Guidelines Panel (CPGC), Chair of ASCO CPGC's Pancreas Cancer Working Group, Co-Chair of ASCO CPGC's Multisite Advisory Group and Co-Chair of the ASCO Guidelines Panel on Resectable Pancreas Cancer. He has also served or serves on the ASCO Scientific Program Committee and multiple Guidelines/Guidance Panels including those of ASCO, American Society of Hematology (ASH), American Society for Radiation Oncology and International Society on Thrombosis and Haemostasis (ISTH) and as a member of the US Pharmacopoeia Oncology Expert Committee. He was previously Chair of the ISTH Scientific Subcommittee on Hemostasis and Malignancy in 2019, and Dr. Khorana was awarded the Cleveland Clinic's Maria and Sam Miller Professional Excellence Award for Scientific Achievement in Clinical Research.
Dr. Khorana has been published in a variety of journals, including New England Journal of Medicine, Journal of American Medical Association (JAMA), Journal of Clinical Oncology, Blood, Journal of the National Cancer Institute, Clinical Cancer Research, PLoS One, and JAMA Internal Medicine. He has co-authored chapters in multiple textbooks including multiple editions of Cecil Essentials of Medicine and DeVita's Cancer: Principles and Practice of Oncology. He is co-editor of the book Cancer-Associated Thrombosis: New Findings in Translational Science, Prevention and Treatment (Informa, 2007). Dr. Khorana's fiction and creative nonfiction works have been published in the Bellevue Literary Review, Annals of Internal Medicine and Health Affairs and selected for Best American Medical Writing (Kaplan, 2009).
---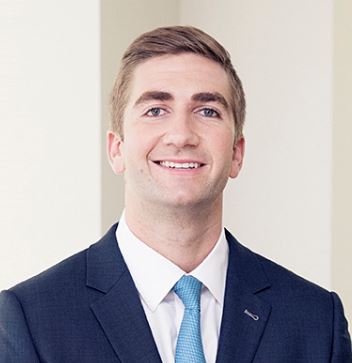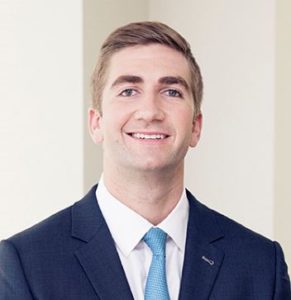 Evan Brovender
Evan Brovender is an Associate at a private equity firm in New York. He holds a BS degree in Applied Economics and Management from Cornell University, where he played four years of varsity football.
Evan's involvement with NBCA began several years ago, after losing his sister to a pulmonary embolism shortly after she gave birth to her third daughter. Since then, Evan has been extremely dedicated to the organization's efforts to advance the prevention, early diagnosis, and successful treatment of life-threatening blood clots. Evan has been an active volunteer with NBCA and has hosted a number of successful fundraising events, including several walks and workout classes. He also ran the 2017 NYC marathon — as a member of NBCA's Team Stop the Clot® — to raise funding to support NBCA's mission.
---

Tom Buffolano 
Tom is a two-time pulmonary embolism survivor and is the current chair of the NBCA Sports & Wellness Committee. Tom became a board member to help the blood clot community receive the support and education they need and deserve.
Tom has been an active runner and endurance athlete for more than 40 years, including running a sub-3-hour marathon. He has coached hundreds of athletes in both running and cycling, many of whom had never exercised in their lives. As a PE survivor, he can relate to the community on multiple levels.
Tom has spent more than 30 years in the sports and entertainment industries, with global brands like MTV Networks and CBS Sports (now Paramount), start-up companies in technology and as an industry consultant. There is no task too small nor ground too high for Tom to help move the mission at NBCA forward.
---

Joe Harouni
Joe Harouni is a digital strategy and eCommerce leader with Deloitte Digital. During his junior year of college, Joe was hospitalized due to pain in his chest and fluid in his lungs. Joe recovered but the hospital was unable to determine the cause of the issue. It was not until months later, during a routine check-up, that a doctor was able to piece together the puzzle and determine that he had developed a clot in his leg weeks before suffering from a pulmonary embolism. Joe is committed to raising the awareness of clots among the public and among healthcare professionals. Joe has a BS in Computer Science from Washington & Lee University and currently resides in Brooklyn, NY with his wife Dori and their daughter.
---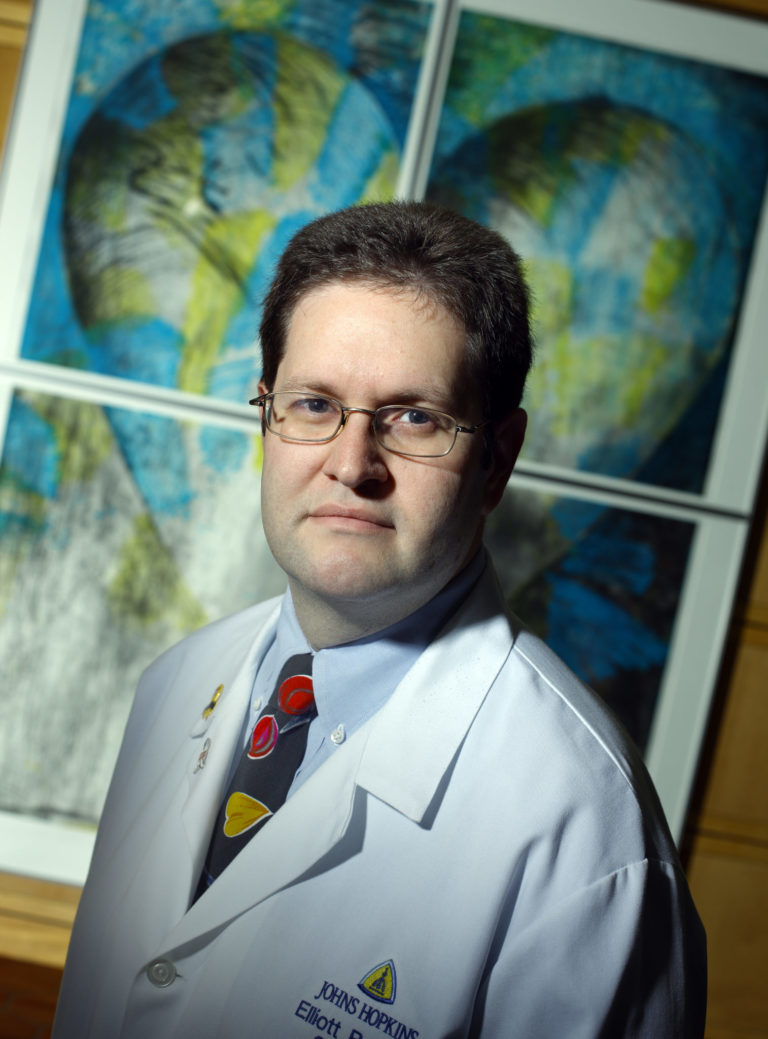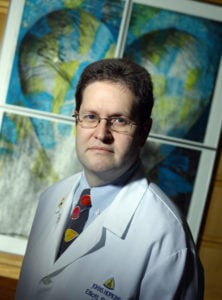 Elliott Richard Haut, MD, PhD, FACS
Elliott Richard Haut, MD, PhD, FACS is Vice Chair of Quality, Safety, & Service in the Department of Surgery at The Johns Hopkins University School of Medicine and at The Johns Hopkins Hospital. He also has a faculty appointment in the Department of Health Policy & Management at The Johns Hopkins University Bloomberg School of Public Health. He is certified in both General Surgery and Surgical Critical Care by the American Board of Surgery. Dr. Haut's clinical practice at The Johns Hopkins Hospital covers all aspects of trauma and acute care surgery, as well as surgical critical care.
Dr. Haut's research focuses on the diagnosis, prevention and reporting of deep vein thrombosis (DVT) and pulmonary embolism (PE). He was funded by a four-year K-award grant from the Agency for Healthcare Research and Quality (AHRQ), titled "Does Screening Variability Make DVT an Unreliable Quality Measure of Trauma Care?" He is the principal investigator of multiple large-scale VTE focused projects: "Preventing Venous Thromboembolism (VTE): Empowering Patients and Enabling Patient-centered Care via Health Information Technology" funded by the Patient-Centered Outcomes Research Institute (PCORI) and "Individualized Performance Feedback on Venous Thromboembolism Prevention Practice" funded by an R01 grant from AHRQ. He is also co-Investigator on numerous projects funded by the NIH/NHLBI, AHRQ, PCORI, the Department of Defense (DOD), and the Henry M. Jackson Foundation.
Dr. Haut completed his PhD in the Graduate Training Program in Clinical Investigation at the Johns Hopkins Bloomberg School of Public Health where he completed a wide variety of coursework including epidemiology, biostatistics, comparative effectiveness research and clinical research design. His dissertation was titled "Preventable Harm from Venous Thromboembolism (VTE)—A New Metric for Quality of Care." Dr. Haut is a core faculty member in the Armstrong Institute for Patient Safety and Quality at Johns Hopkins Medicine. He has authored more than 250 peer-reviewed articles, as well as dozens of invited editorials, books and chapters.
Connect with Elliot on twitter: @elliotthaut
---
Leslie L. Lake
Leslie Lake is the Co-Founder and Managing Director of Invus Financial Advisors, LLC, an investment boutique based in New York City. Leslie co-founded the firm in 2006, with a specialty in long short equity strategies. Leslie has been managing assets within the hedge fund industry since 1995.
In 2018, Leslie suffered a bilateral pulmonary embolism (PE). Her quest to learn more about venous thromboembolism (VTE) lead her to the National Blood Clot Alliance via the organization's online Stop the Clot® Support Group and Discussion Community, powered by Inspire. Despite living in New York City, Leslie was shocked by the lack of information available to her after her PE.
As Board President, Leslie is committed to raising public awareness so no person affected by blood clots is without the necessary information they need to prevent or successfully treat VTE, and that they also have the information they need to navigate the spectrum of lifestyle issues that can follow a blood clot diagnosis.
Leslie holds a BS in Economics from Simmons College, where she is also a Trustee, member of the Finance and Investment Committees, and Vice Chair of the Board of Trustees. An avid equestrian, Leslie resides in Manhattan.
Connect with Leslie on twitter: @lesllake
---

John Lasker
John Lasker is vice president of digital media programming for ESPN, and is responsible for leading efforts to maximize ESPN's rights, audience reach and revenue opportunities on existing digital content offerings and platforms including ESPN+, the ESPN app, ESPN On Demand and DMVPD touch points. He works closely with the Ad Sales, Affiliate Sales & Marketing, Consumer Marketing, Digital & Print Media and Technology teams in identifying new content, audience and product opportunities to support ESPN's global distribution and strategy efforts. He joined ESPN in 1999 as a supervisor of sales planning. He advanced to account sales executive in 2002 and manager of program planning just one year later, before assuming programming and acquisitions responsibility for digital media in 2006. Prior to ESPN, he worked at Zenith Media in New York as a media buyer.
A native of Brooklyn, N.Y., John graduated from Marist College in 1997 with a degree in psychology. He currently resides in Southington Connecticut with his wife, Denise, of 21 years and their four daughters Emma, Abigail, Delaney, and Kaelyn.
John suffered a blood clot and pulmonary embolism in July of 2020. As of May 2021, he is fully recovered and committed to driving awareness and prevention for those at risk.
---

Mimi MacKinnon
Mimi MacKinnon is an Event Manager at the National Football League.
On May 10, 2013, Mimi suffered a near fatal pulmonary embolism at the age of 31 related to birth control. During her journey, she has searched for ways to become meaningfully involved in the cause to help raise awareness, especially about the dangerous side effects attributed to hormonal birth control. Mimi is a recent addition to the NBCA Board of Directors, and she is looking forward to contributing and raising awareness about this worthy cause.
Mimi is the daughter of Peter and Sue MacKinnon, and she has two wonderful sisters, Kelly and Christie. She has a BA in educational studies from Trinity College, where she played four years of varsity ice hockey. Mimi currently resides in Glen Cove, NY.

Jessica McElroy
Jessica McElroy works in the General Counsel office at Credit Suisse where she focuses on Global Markets regulations.
In her third year of law school, Jessica experienced chest pains and shortness of breath, followed shortly by hemoptysis.  She was diagnosed with bilateral pulmonary emboli and spent a year on anticoagulant therapy.  Years later, Jessica discovered that she is positive for the Factor 2 genetic mutation and was frustrated by the lack of support and information around her diagnosis.  She is enthusiastic about the work NBCA does in educating patients, families and survivors, especially about the specific risks posed to women's health by blood clots.
Born in Lafayette, Louisiana, Jessica has a BA from Emory University and a JD from New York Law School and is a member of the New York State Bar.  She lives in Park Slope, Brooklyn with her husband, Peter.
---
Gary E. Raskob, Ph.D.
Gary Raskob is Dean of the Hudson College of Public Health, and Regents Professor of Epidemiology and Medicine, at the University of Oklahoma Health Sciences Center, Oklahoma City, Oklahoma. His research and scholarly interests are in the prevention, diagnosis and treatment of deep-vein thrombosis and pulmonary embolism; clinical trials; prevention research; evidence-based medicine and public health; and the translation of research evidence into practice and health policy.
Dr. Raskob has participated extensively in clinical practice guideline development for several specialty organizations including the American Society of Hematology (ASH), the American College of Chest Physicians (ACCP), the American Thoracic Society (ATS), and the American Society of Clinical Oncology (ASCO). Dr. Raskob also serves as a member of the external advisory panel on thrombosis and hemostasis for the National Heart, Lung and Blood Institute (NHLBI), and as an advisor on blood disorders to the Centers for Disease Control and Prevention (CDC). He is author or co-author of more than 200 publications on the prevention, diagnosis and treatment of thromboembolic disease, including 20 articles in the New England Journal of Medicine.
Dr. Raskob is the immediate past Chair of the Board of Directors for the Association of Schools and Programs of Public Health, the organization which represents more than 100 universities in the US and globally with accredited schools and programs in public health. Dr. Raskob is active in public health service in his community, and serves as Chair of the Oklahoma City-County Board of Health, which has oversight responsibility for the health department serving the 1.3 million residents of Oklahoma City-County.
Dr. Raskob received his PhD in pharmaceutical sciences from the University of Oklahoma, a Master of Science (MSc) degree in clinical epidemiology and health research methodology from McMaster University in Hamilton, Canada, and a Bachelor of Science degree in pharmacology from the University of Toronto, Canada.
Connect with Gary on twitter: @GaryRaskob
---
Todd Robertson
Todd Robertson is the Outreach Coordinator for River Programs at the Iowa Department of Natural Resources. He has served the public in the Outreach, Communication, and Marketing Bureau for the last twelve years. He is a certified American Canoe Association canoe and kayak instructor and loves teaching people how to paddle efficiently and how to stay safe on moving water. When not teaching, he loves paddle-boarding with his dog and best friend, Jett.
In 2011, Todd suffered the first of six blood clots and in 2017 experienced a close call with his first pulmonary embolism. He is a carrier of the inherited clotting disorder, factor V Leiden, and is homozygous, making him aggressive in the abnormal clotting department. He is a motivational speaker for blood clot trauma recovery and is a local patient advocate for new patients. He is working on his first book, "Blood Clots: A Road Map to Recovery".
Todd runs several Facebook support groups and has developed a level of trust and friendship with thousands of patients over the years. He loves to road and mountain bike, white water canoe, and stays active all year round.
Todd received his education in radio broadcasting at San Francisco State in the '80s and was a radio host and producer for twenty years in Northern California.
---

Charles Sano
Charles Sano is a Sales Leader at Weatherby Healthcare, one of the top locum tenens agencies in the country. Charles previously spent over 20 years working in Major League Baseball and NCAA Division 1 Athletics.
On August 16, 2012, Charles was hospitalized with severe pain in his left leg and chest. That's when he was finally diagnosed with a DVT and pulmonary embolism. But because this healthy 33-year old was active in the gym, an active runner and playing baseball on the weekends, for 6-weeks doctors kept misdiagnosing him as having strains and "overworking" himself.
He joined the Board of the National Blood Clot Alliance to share his story in his quest to educate and create awareness that clots can happen to anyone including those fitness enthusiasts that live active and healthy lifestyles.
Charles and his wife Meaghan have two amazing children, Michael and Elizabeth, and reside in Davie, Florida. He earned a BS in Sport Management at Stetson University where he played baseball and ran cross country.
---
Traci Wilkes Smith, Esq.
Traci Wilkes Smith is the Senior Vice President of Broadcasters in the Client Representation group at CSE.  At CSE, Traci built a dynamic news talent practice rich with experience, recognition and diversity.
As a talent agent, Traci has established extensive relationships in the media industry. Her keen eye in the media industry has helped her identify and represent a diverse array of journalists and executives in news, sports, weather and entertainment.  Traci represents numerous anchors, correspondents, entertainment hosts, executives and political commentators at outlets including CNN, ABC News, CBS News, Fox News, The Weather Channel and ESPN and digital platforms.
Prior to working at CSE, Traci worked as a broadcast attorney/agent at WTA in New York. She is a member of several journalist organizations including NABJ and NYABJ. Traci is also a 2020 CUP Fellow (Council of Urban Professionals) in New York. She has served on boards such as the Association of Black Women Attorneys and the National Blood Clot Alliance and is an advocate for raising awareness of the signs and symptoms of blood clots after having survived a pulmonary embolism at the young age of 25. Born in New York, Traci is a graduate of Rutgers College and Rutgers University School of Law, Newark, and is a member of the New York and New Jersey state bars.
---
Click here for more information about NBCA's Medical & Scientific Advisory Board.
Click here for more information about NBCA's Programs and Services.