NBCA Team
"We know the patient because we are the patient."
President, Volunteer
Leslie Lake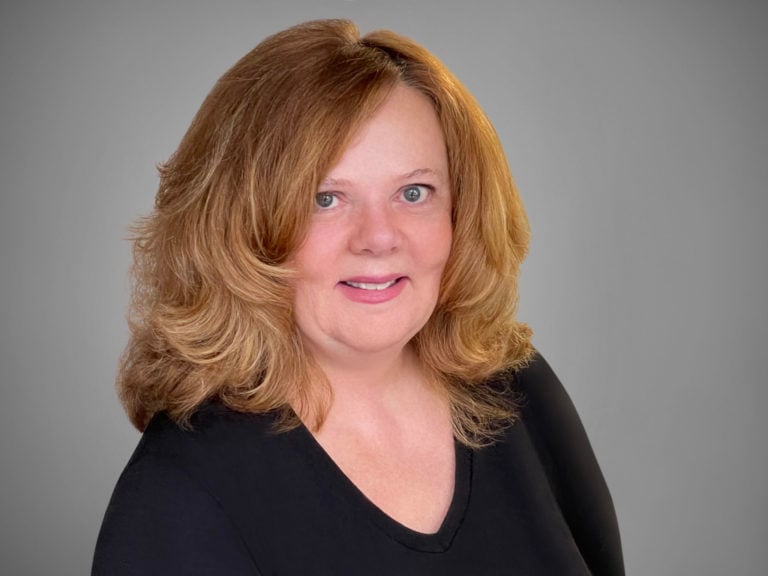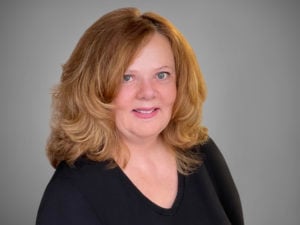 Leslie Lake is the Co-Founder and Managing Director of Invus Financial Advisors, LLC, an investment boutique based in New York City. Leslie co-founded the firm in 2006, with a specialty in long short equity strategies. Leslie has been managing assets within the hedge fund industry since 1995. Leslie holds a BS in Economics from Simmons College, where she is also a Trustee, member of the Finance and Investment Committees, and Vice Chair of the Board of Trustees.
In 2018, Leslie suffered a bilateral pulmonary embolism (PE). Her quest to learn more about venous thromboembolism (VTE) lead her to the National Blood Clot Alliance. Despite living in New York City, Leslie was shocked by the lack of information available to her after her PE.
Leslie volunteers her time to lead the organization and is committed to raising public awareness so no person affected by blood clots is without the necessary information they need to prevent or successfully treat VTE, and that they also have the information they need to navigate the spectrum of lifestyle issues that can follow a blood clot diagnosis.
Outside of work, Leslie is an avid equestrian, dog mom, and resides in Manhattan.
Email: llake@stoptheclot.org
Connect with Leslie on Twitter: @lesllake
---
Chief Operating Officer/Chief Financial Officer
Teresa Bordeaux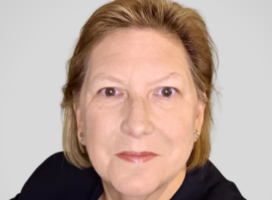 Teresa Bordeaux, CPA, CGMA, is the organization's first Chief Financial Officer/Chief Operating Officer, effective August 7, 2023.
"Teresa brings more than 25 years of operational experience, which will enable NBCA to accelerate the growth it has experienced over the last several years," said Volunteer President/Board Chair Leslie Lake. 
"Additionally, Teresa's personal experience as both a caregiver for a blood clot survivor and a Board Certified Patient Advocate (BCPA) will add yet another dimension to her skill set.  We are delighted to announce Teresa as the organization's first-ever CFO/COO."
Bordeaux said she is committed to NBCA's mission as a former board member and a caregiver.
"I'm beyond thrilled to bring both my professional skills and personal commitment to blood clot education and awareness to NBCA," she said. "I believe that the VTE space is at an important inflection point and I look forward to working with the NBCA Board, staff and partners as we work to reduce both the incidence and mortality related to VTE in this country."
Email: tbordeaux@stoptheclot.org
Connect with Teresa on Twitter: @liverwife
---
Deputy Director
Tarin Patrikis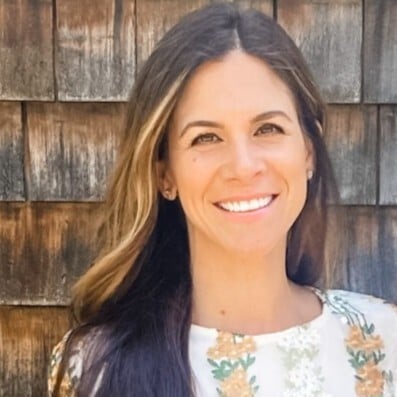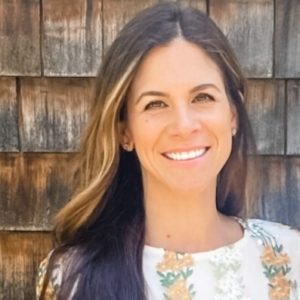 At the start of her career, Tarin accepted a position working on a capital campaign for a new cancer center within a hospital philanthropy department and never looked back. She has spent the past 12 years in various nonprofit development roles within the social service, health care, and patient advocacy sectors. Tarin holds a BS in Operations Management from the University of Massachusetts Dartmouth Charlton College of Business with a concentration in International Business and is a member of the Association of Fundraising Professionals Massachusetts Chapter.
While she has not personally experienced a blood clot, she sees herself and her family in so many of the stories from our community every day. Tarin has had knee surgery, been prescribed hormonal birth control, and experienced three pregnancies and childbirths. Yet, she had no idea her risk of developing a blood clot was elevated during those experiences prior to her work at NBCA. Feeling our patients deserve better, Tarin is passionate about the mission of NBCA because we are an organization that puts patients first and advocate for life-saving awareness on the part of both patients and providers.
The patient stories and the personal relationships Tarin has developed with members of the NBCA community motivate her to help move our mission forward every day. She cannot think of anything more meaningful than advocating on behalf of patients who have experienced a blood clot that went undiagnosed, sometimes for months, or family members who have tragically lost a loved one to this often preventable death.
Outside of the office you can find Tarin spending quality time with her family and three little ones – Landon, Harlow and Mila. She also loves spending time at the ocean, a good DIY project, and anything creative. Another random fact to note about Tarin is that she has never tried red meat!
Email: tpatrikis@stoptheclot.org
---
Program Director
Bill Robertson, Ph.D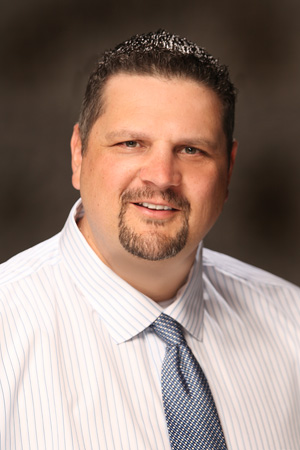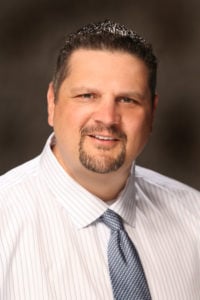 Prior to coming to the NBCA, Bill was a critical care paramedic for 25 years. He then entered into full-time academia, teaching and presenting on emergency medicine, critical care, and adult education topics.  He has a Bachelor of Science in Educational Technology from Bowling Green State University and a Master of Science in Health Science with an emphasis in Health Professions Education from Florida Gulf Coast University. Bill received his doctoral training from Nova Southeastern University, from which he holds a Doctorate of Health Science with an emphasis in Global Health.  As part of his doctorate, he interned for a summer in Ghana, West Africa, and completed a practicum in Sustainability Practices in Global Health Initiatives. Bill's scholarly interests include adult learning methodology, cardiac electrophysiology, and venous thromboembolism (VTE).
Bill is committed to facilitating many of the programs at the NBCA that promote VTE awareness, educate patients and healthcare providers, but most of all, provide a voice to blood clot survivors and their families. Besides being a blood clot survivor himself, Bill lost his wife and the mother of their two children to a pulmonary embolism. He is motivated to keep other children from needlessly losing a parent to a preventable and treatable condition.
Bill lives in the mountains of Northern, Utah. He states that there is no better place in the world to enjoy the outdoors. When Bill is not working, you will usually find him camping and hiking. In addition to being an outdoor junkie, Bill is a self proclaimed master woodworker. He has a dedicated woodshop, where he will make anything from small jewelry boxes to king sized beds.
Email: brobertson@stoptheclot.org
---
Patient Engagement Liaison
Todd Robertson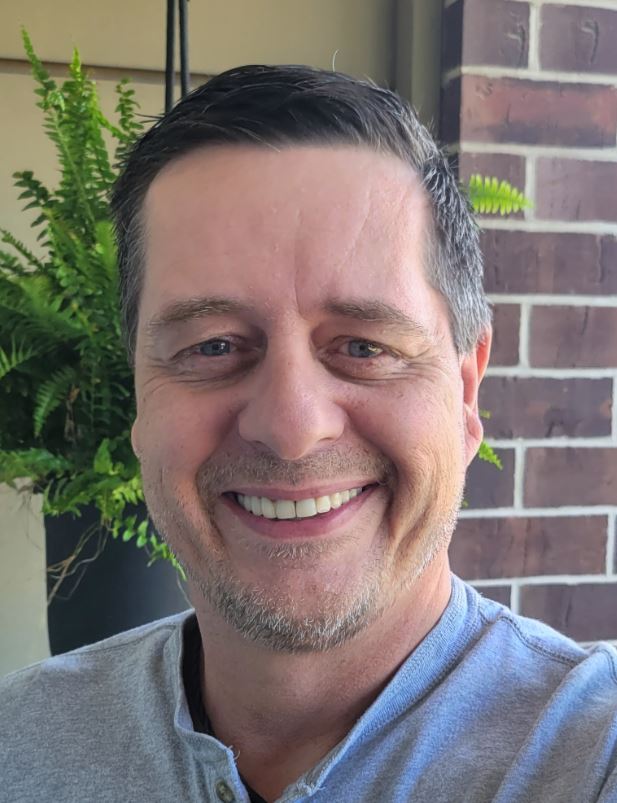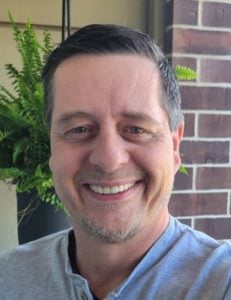 Todd received his education in radio broadcasting at San Francisco State in the '80s and was a radio host and producer for twenty years in Northern California.  Todd has also served the public in the Outreach, Communication, and Marketing Bureau for the last twelve years.
In 2011, Todd suffered the first of six blood clots and in 2017 experienced a close call with his first pulmonary embolism. He is a carrier of the inherited clotting disorder, factor V Leiden, and is homozygous, making him aggressive in the abnormal clotting department.
He is a motivational speaker for blood clot trauma recovery and is a local patient advocate for new patients. He is working on his first book, "Blood Clots: A Road Map to Recovery." Todd runs several Facebook support groups and has developed a level of trust and friendship with thousands of patients over the years.
Todd lives in Des Moines, Iowa and he loves to road and mountain bike, white water canoe, and stays active all year round with his dog, Jett.
Email: trobertson@stoptheclot.org
Connect with Todd in our Facebook Support Group.
---
Development and Community Outreach Associate
Julia Thompson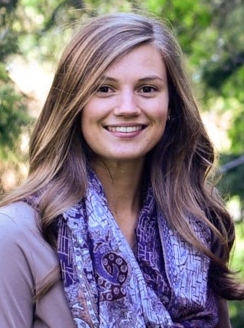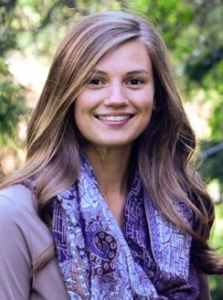 Julia received her Bachelor of Science in Community Health and a minor in Business Administration from Montana State University in December of 2019. She has experience working at a family planning clinic as a community outreach intern, an administrative assistant for an integrative health clinic, and an events coordinator and farmer's market manager for a local main street program. Julia has extensive experience in managing events and volunteers as well as being a patient advocate and developing new community outreach strategies.
Her background in community health ties her into the mission at the National Blood Clot Alliance. Julia knew from a young age that she wanted to improve the health outcomes for underserved populations and the blood clot community is certainly one of those underserved populations. Once she learned about the mission and vision of the organization, she was all in, and is incredibly passionate to do everything in her power to help this organization reach as many communities as we can to stop families from losing loved ones over something that could have been prevented.
People are her main motivation, and hearing the patient stories at NBCA. Julia gets easily charged through performing acts of service or knowing that she is working to better the health outcomes of others. She is motivated to spread as much knowledge, awareness, and help create viable solutions and partnerships to create better communication and programs surrounding blood clot awareness in our communities.
Outside of the office you can find Julia spending most of her time outside. She is an avid backcountry & downhill skier, backpacker, hiker, climber, and mountain biker. Being born and raised in Northwestern Montana, winter has always been her favorite season of the year. She currently resides in Ogden Utah, where she enjoys her hobbies with her boyfriend and golden retriever named Jeffrey. She loves to travel, and she eats kiwis with the skin still on them, which she has been told is not normal!
Email: jthompson@stoptheclot.org
---
Digital Marketing Associate
Jennifer Lawson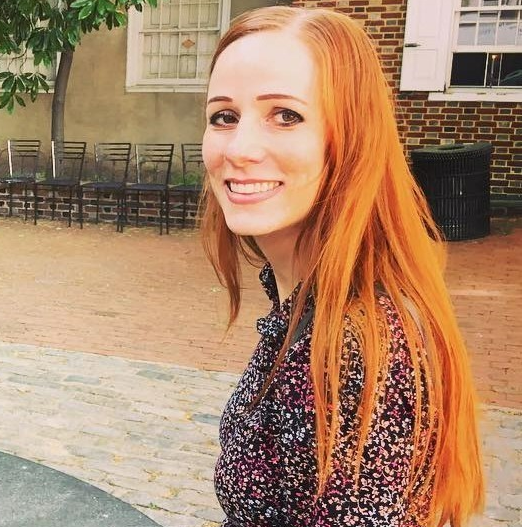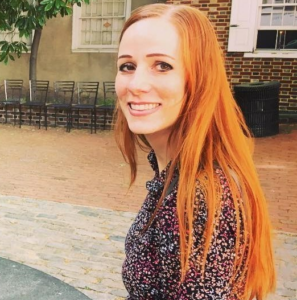 Jennifer started her career as a newspaper reporter after graduating from Temple University with a journalism degree. She worked for media companies covering crime, education and the federal government before transitioning to content marketing at a digital marketing company, where she learned SEO and paid search.  
In 2017, she took on a side job and joined the Philadelphia Obituary Project, a nonprofit that tells the stories of Philly's gun violence victims. She interviewed family members of murder victims and wrote their stories, showing who the victims were as people. Three years later, just as the pandemic started, she joined the Philadelphia Obituary Project as the organization's first full-time employee.  
It was a challenge to find support from the community during the early days of the pandemic, but before long, Jennifer wrote a successful grant, grew the project's online presence, and forged a partnership with the Philadelphia Inquirer in which certain obits would appear in the newspaper. In 2021, the Philadelphia City Council passed a resolution recognizing the Philadelphia Obituary Project's work.  
In early 2023, Jennifer stepped down from her full-time role with the project to take on a new challenge: helping the National Blood Clot Alliance grow its digital presence.  
Outside of work, Jennifer is an active cat rescue volunteer with the Philadelphia Animal Welfare Society. A fun fact about Jennifer is she does not have a middle name!  
---