NBCA Community Thrombassadors
NBCA Community Thrombassadors is a network of patients, caregivers, and family members committed to spreading blood clot education, awareness, and prevention in their communities. In partnership with local organizations, thrombassadors share their personal stories—and life-saving information—about blood clots. Through this peer-to-peer program, thrombassadors help advance the prevention, early diagnosis and successful treatment of life-threatening blood clots among their neighbors, friends, and colleagues – and across their local communities.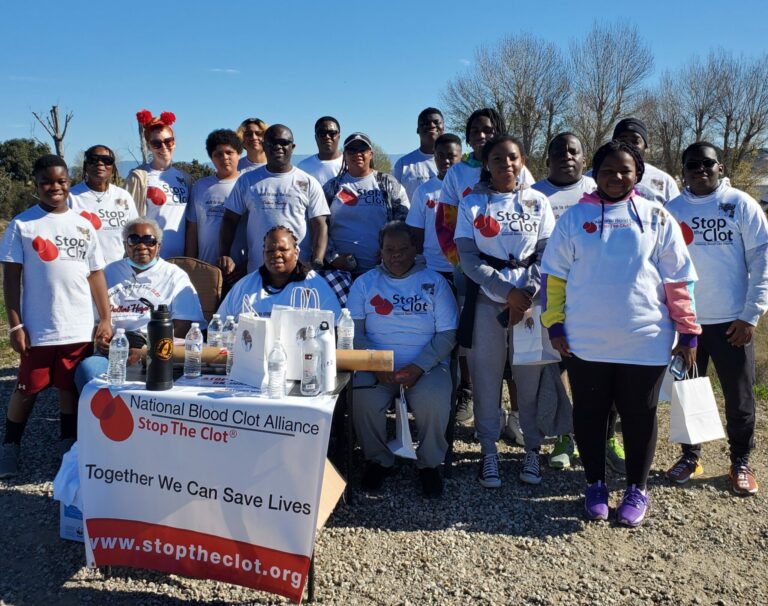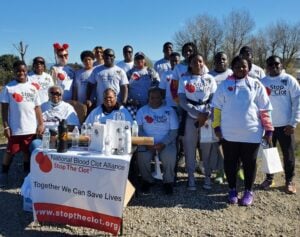 NBCA will host training programs for thrombassadors, where members will learn their roles and expectations, resources available to utilize, history about the organization, speaking & media guidelines, blood clot terminology and statistics, and how to be the best blood clot advocate in their community. Certified thrombassadors will be able to host their own education and awareness events on behalf of the NBCA.
"Joining the Community Thrombassador Program has allowed me to establish connections in my local community. I have had some of the best conversations with people of all ages in my career as a health educator."-Erica Sun, NBCA Community Thrombassador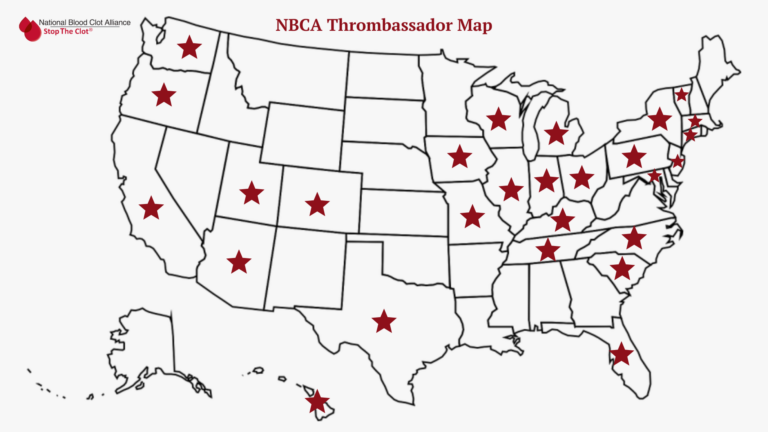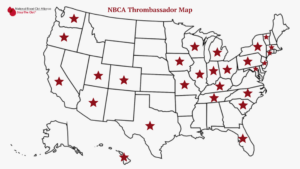 Thrombassadors are currently represented in 26 states across the United States and in three additional countries, Canada, Kenya, and Scotland.
"Being a Thrombassador has been such an honor and privilege. Sharing my knowledge and experience as a pulmonary embolism survivor has allowed me to take a traumatic event and use it for good through driving awareness and education." – Dan Walsh, NBCA Community Thrombassador
2023 Quarter 2 Thrombassador Metrics
June 2 – September 1, 2023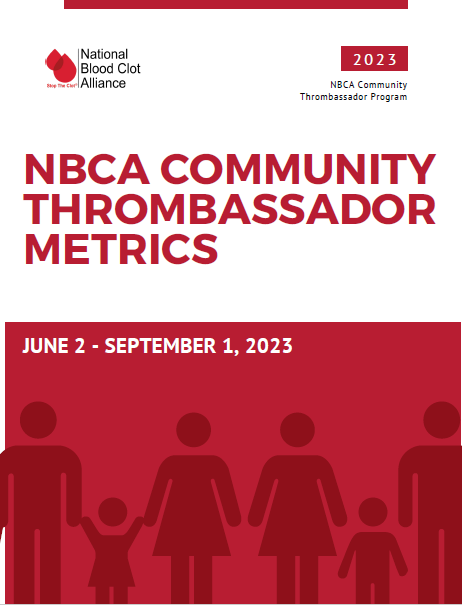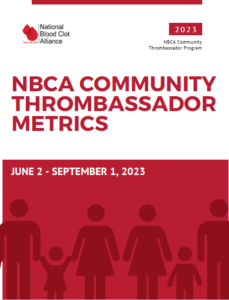 66 total trained thrombassadors
607 volunteer hours
65 community events
38,453 people reached
---
---
Interested in Becoming an official Community Thrombassador?
Our next training has not been scheduled yet, but will take place within the first quarter of 2024.  To take the first step toward becoming a Thrombassador, we invite you to complete this pre-registration form, below. By providing some essential details about yourself and sharing your motivation for joining the program, you will help us better assess your suitability for this vital role in our mission. An NBCA team member will be in touch with more details about the next training as soon as possible.
*Please note, that we have a policy in place that encourages individuals to wait for a period of six months following their diagnosis before becoming a Thrombassador. This policy is designed to ensure that individuals have adequate time to focus on their own recovery, healing, and adjustment to life after a blood clot.*
Contact: jthompson@stoptheclot.org with any questions.
---
This program is sponsored by our generous partners: