Get Involved
Help NBCA Stop The Clot® by Becoming a Volunteer
At the National Blood Clot Alliance, we are extremely fortunate to have incredible volunteers who help us raise funds to support our mission and also help us to get the word out about the risks, signs, and symptoms of dangerous blood clots.
The majority of people who connect with our organization do so after they have experienced a clot or suffered the loss of a close friend or family member. Through their efforts to plan community fundraisers, share their stories, and engage with NBCA on its social media channels, volunteers play an important role in contributing to improved awareness about blood clots by sharing this crucial information with their own network of family and friends. Dangerous blood clots do not discriminate. They can affect anyone, and our volunteers help us expand awareness of this important message.
Throughout the year, we will feature the stories of NBCA volunteers who have made a difference to our organization and shares our passion for supporting our mission to reduce the number of lives lost to blood clots and clotting disorders.
If you are interested in getting involved with NBCA, please e-mail Julia Thompson: jthompson@stoptheclot.org
Learn more about volunteer opportunities
Volunteer of the Month
May Volunteer of the Month After Chloe's grandfather died of a blood clot, she felt inspired to spread awareness. So, she chose blood clots as her topic for her 6th grade health fair, creating visuals and an oral presentation to educate her peers.   This was a healing journey for Chloe. By sharing potentially life-saving information…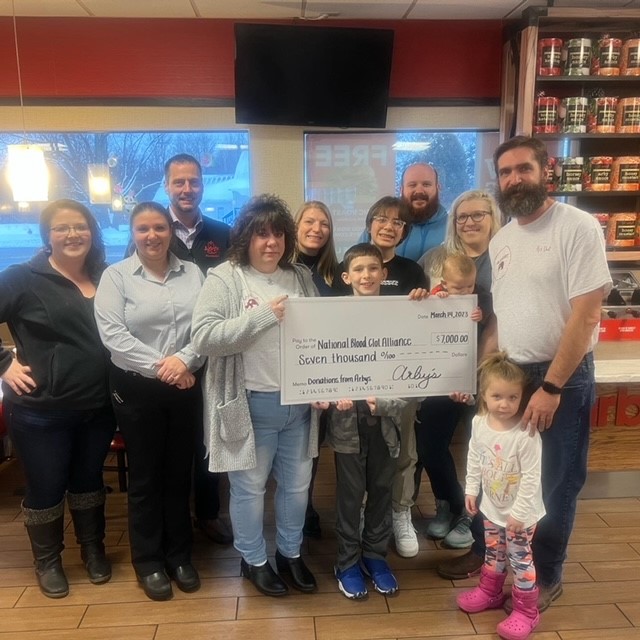 NBCA volunteer Autumn Weary-Burroughs lost her brother to a pulmonary embolism in September 2022. Anthony was part of the Arby's family in Pennsylvania for over 10 years and was known for his witty personality and his ability to make anyone laugh in any situation. Autumn inspired over 70 Arby's locations to unite and raise funds for the …
PREVIOUS VOLUNTEERS
Follow us on Twitter
Twitter feed is not available at the moment.