Highlights from Team Stop the Clot®
Our thanks to the athletes and donors of Team Stop The Clot® for their tremendous support of the National Blood Clot Alliance. Whether it be during a 5K, marathon, Ironman, or triathlon, Team Stop The Clot participants can be found sporting their red polka dot gear all over the world. The incredible efforts – and generosity – of our team members goes a long way in supporting our mission, and increasing awareness about life-threatening blood clots.
Are You a Part of the Team?
If you're interested in participating in an event on behalf of Team Stop The Clot, please contact or connect with us today:
Stay up to date with future team events by joining our page on Facebook.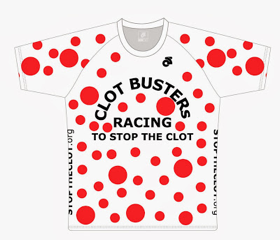 Click here to purchase a "Clot Buster Race to Stop The Clot" running shirt, cycling jersey, triathlon top, and/or performance hat.
Team Stop The Clot® Highlights
We are proud to share a few of the many inspiring words and pictures from our Team Stop The Clot members.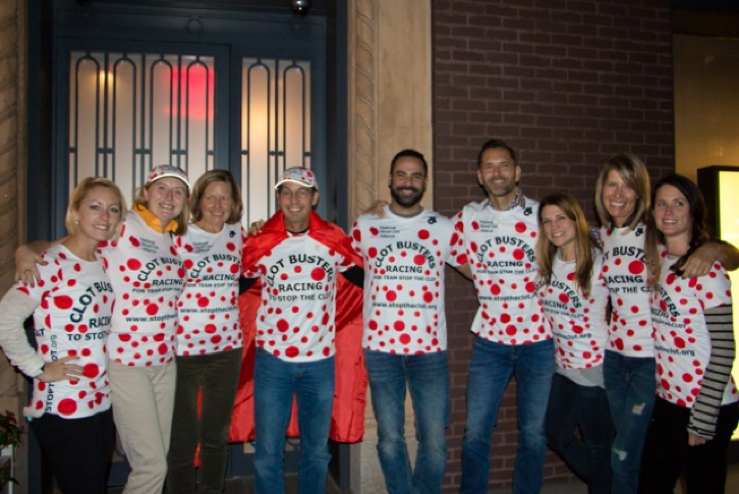 Our incredible 2015 NYC Marathon Team Stop The Clot gathers outside of Amaranth Restaurant in NYC for our Annual "Marathon Eve" dinner celebration.
---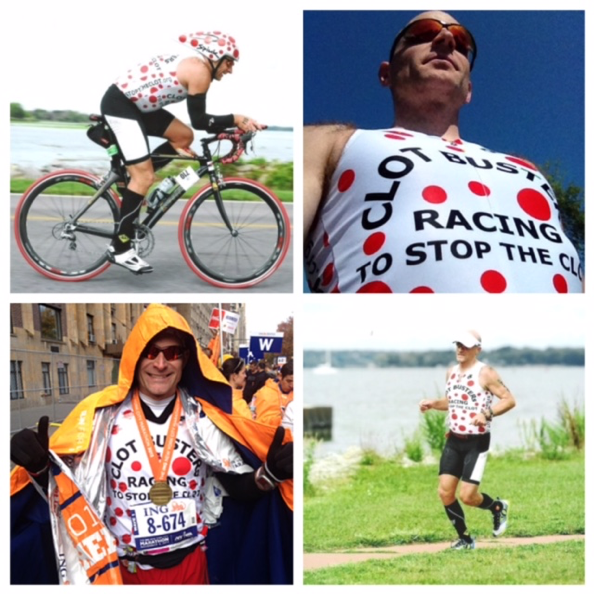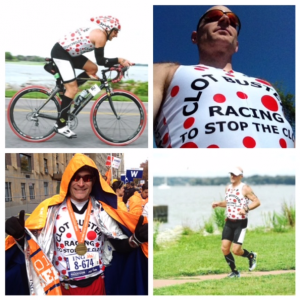 Roland Varga, Clot Buster blogger and dedicated Team Stop The Clot member, pictured at a few of the many races where he represented NBCA.
---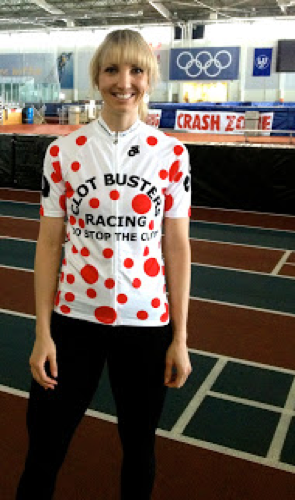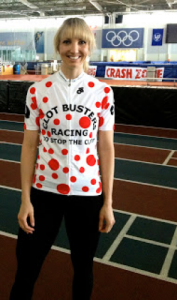 Rebekah Bradford, Long Track Speed Skater, 2010 Olympian in the Vancouver Winter Games, and blood clot survivor.
---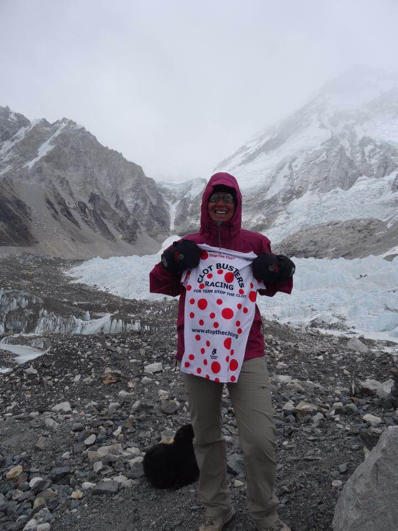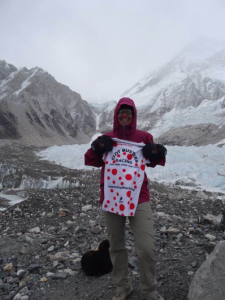 Angie Moorefield, sporting her polka dots once again, this time at Mt. Everest.
"Coming back from having a PE while being so young and healthy has been quite the emotional rollercoaster. Being and athlete the frustration I've gone through with why my body won't respond the way it had in the past or the way I want it to can really screw with your head. But each day, I remind myself of my favorite mantra "What doesn't kill me makes me stronger" and I just keep swimming…or biking…or running. I'm so lucky to have supportive family members, friends and teammates who are always cheerleading for me and pushing me. The body is an amazing things." – Angie Moorefield
---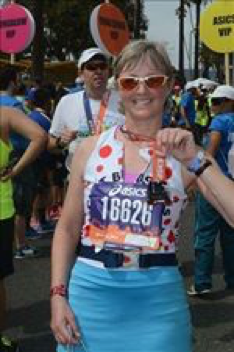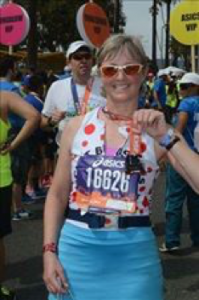 Kelli Butenko at the 2015 LA Marathon.
---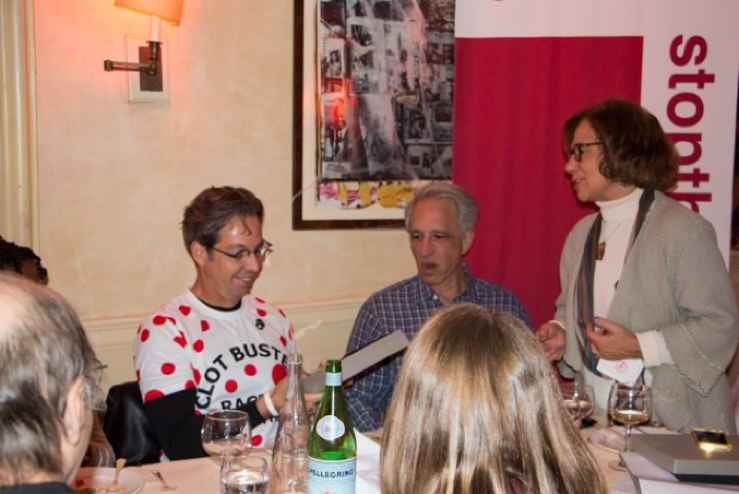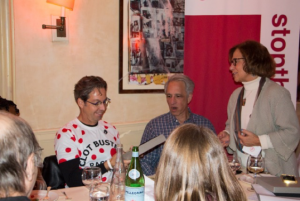 Phil Kean receiving the "Top Fundraiser Ever" award for raising the most funds in Team Stop The Clot history, over $50,000!
---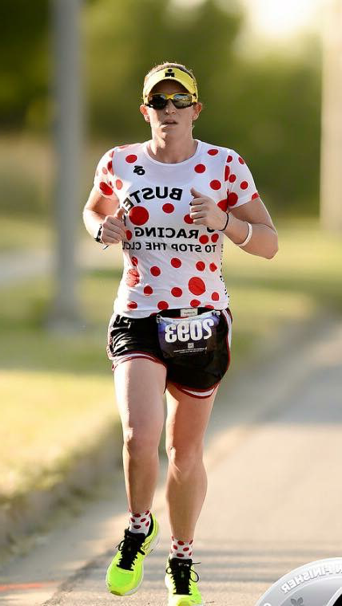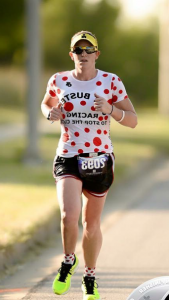 Lindsay Fugate
---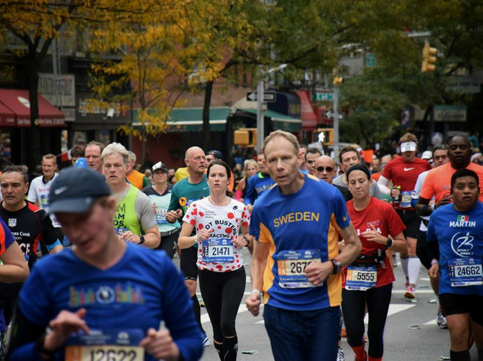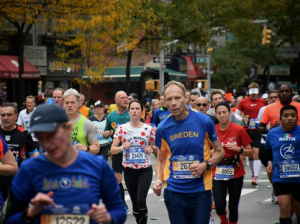 Clotbuster Kristine Hinterkopf easily "spotted" on the crowded streets of NYC.
"Such a fun race!! So stoked to run it as part of this incredible team. Congrats to everyone today!! It was a blast." – Kristine Hinterkopf
---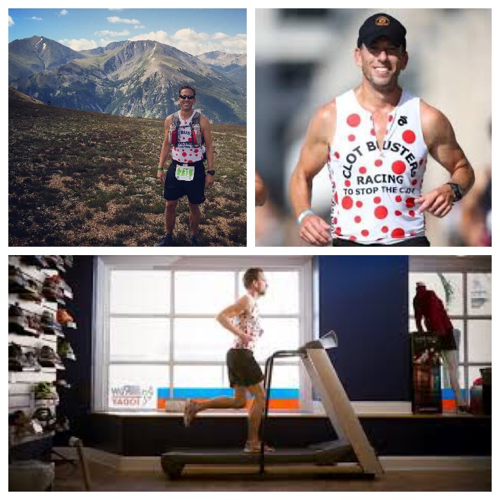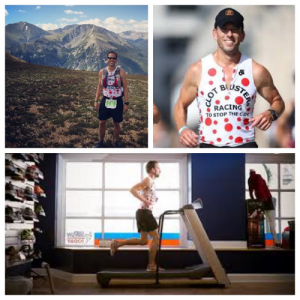 NBCA board member and avid Team Stop The Clot athlete Eric O'Connor has done some outstanding things to raise awareness about blood clots. From running 24 hours on a treadmill to hiking all across the Colorado Rockies, what will he do next?
---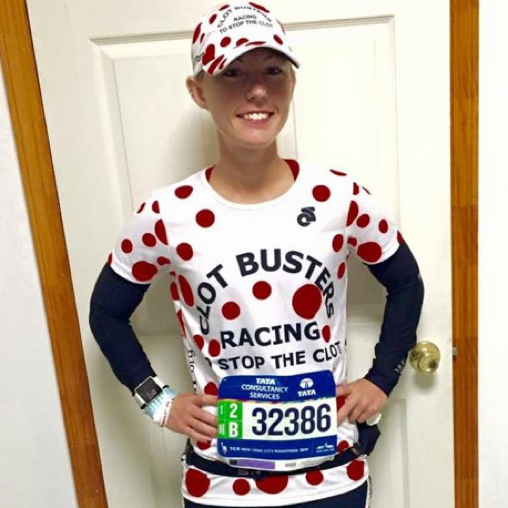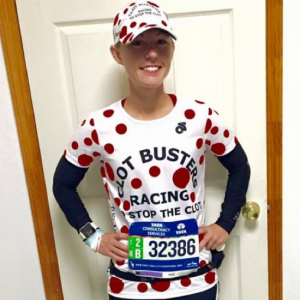 Jennie Loucks all geared up and ready to go for the 2015 TCS New York City Marathon.
"Dinner was amazing, but meeting you all was truly the highlight of my trip! Thanks for being so inspiring throughout this entire journey! I hope everyone had an INCREDIBLE run yesterday and enjoyed the experience. I know I did! Hearing people yell from the crowd, 'Stop the Clot,' or 'Clot Crusher' had me in tears on numerous occasions…we won't even talk about the finish line." – Jennie Loucks
---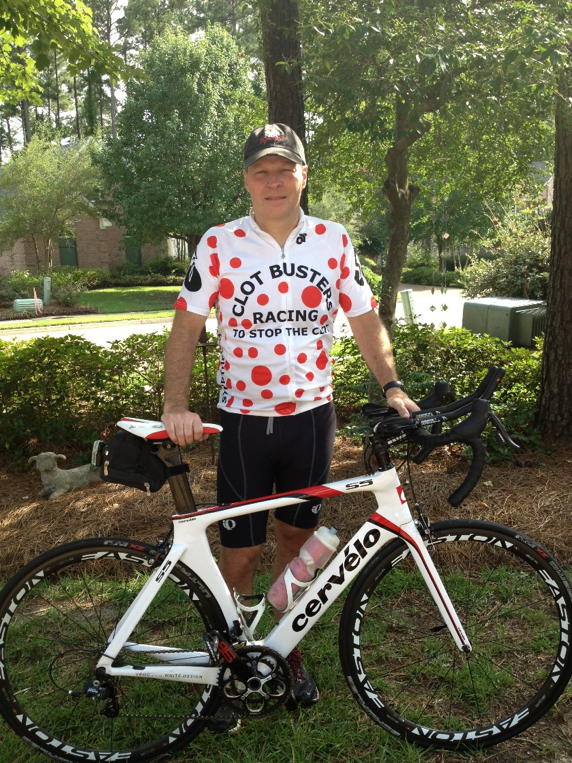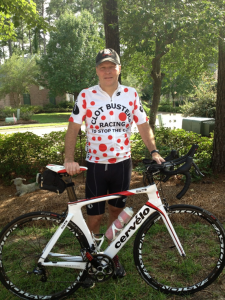 Jim Spencer
---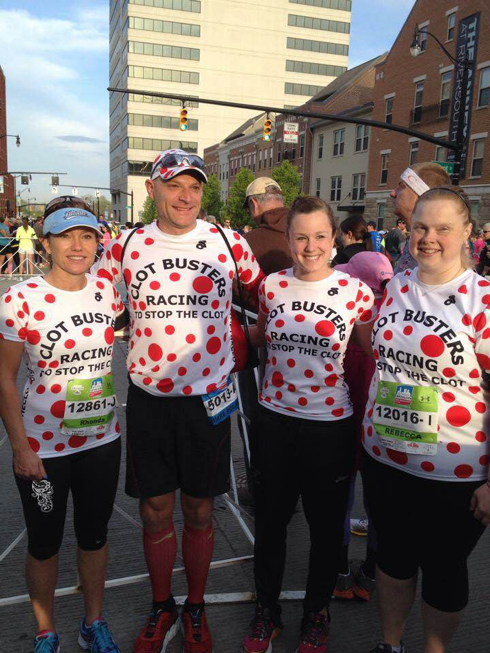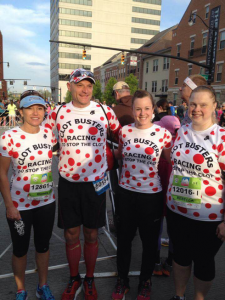 Team Stop The Clot at the Cap City Half Marathon.
---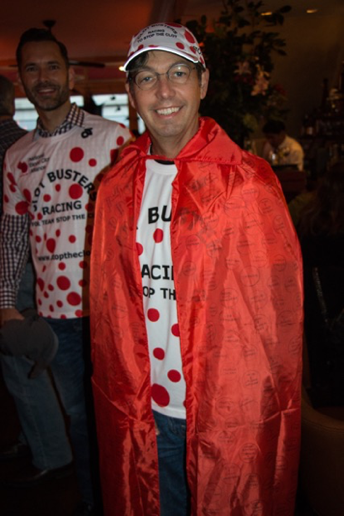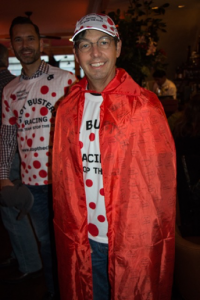 Phil Kean created a painstaking work of art on his "tribute cape," writing the names of his 400+ donors in template-drawn Clotbuster polka dots.
---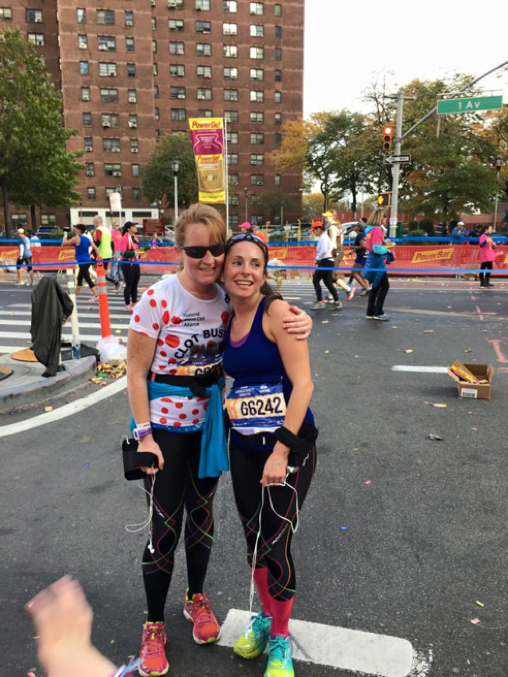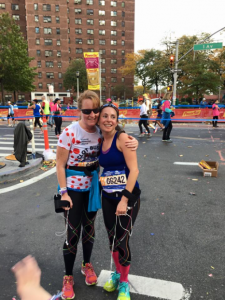 Faith Delaney stopped a moment for a congratulatory hug and photo shoot.
"The marathon was such an amazing experience. Starting on the Verrazano Bridge with the incredible view of the city and Sinatra's New York, New York blasting was just an incredible feeling and got me choked up. I saw people of all ways of life- young, old, blind, disabled. I saw it all and it was so inspiring. It truly was one big party for the runners and I loved every minute of it. I would have never guessed at 40 I would have run my first marathon. I feel so lucky that this opportunity was given to me but wish I didn't have to do it for the reason I did. If you ever have a desire to do it, do it!" – Faith Delaney
---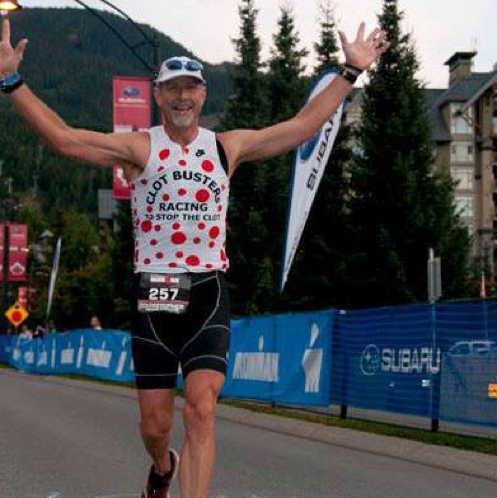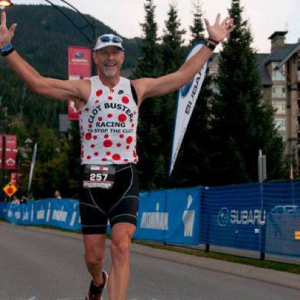 Chris Menjou, Ironman Canada 2013
---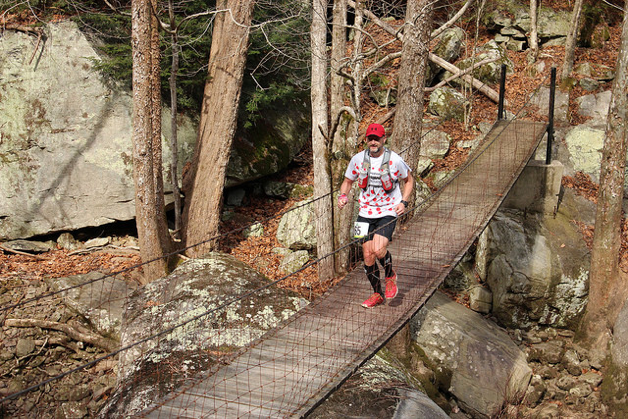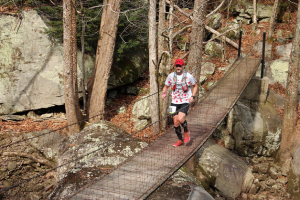 Martin Schneekloth
---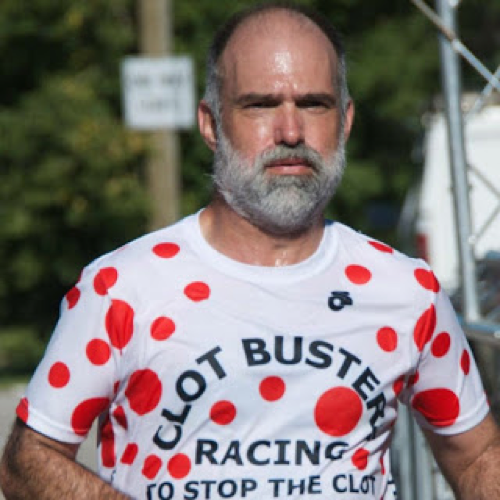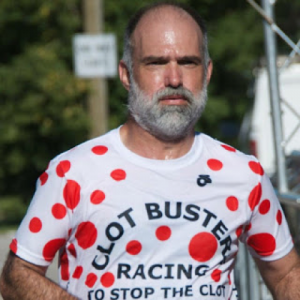 Steven Stewart captured during one of his races. His advice for someone having a tough tie after experiencing a clotting episode?
"Don't give up. Realize that even healthy people are not immune to blood clots and be aware of your body." – Steven Stewart
---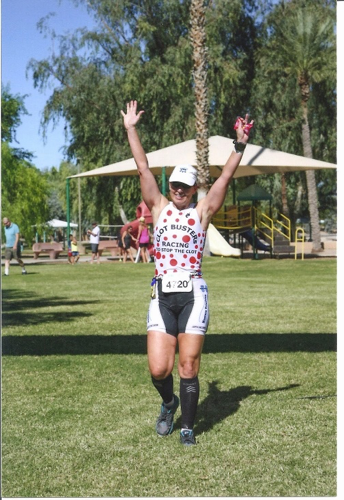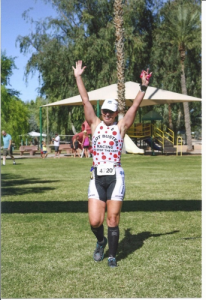 Kathryn Spencer
---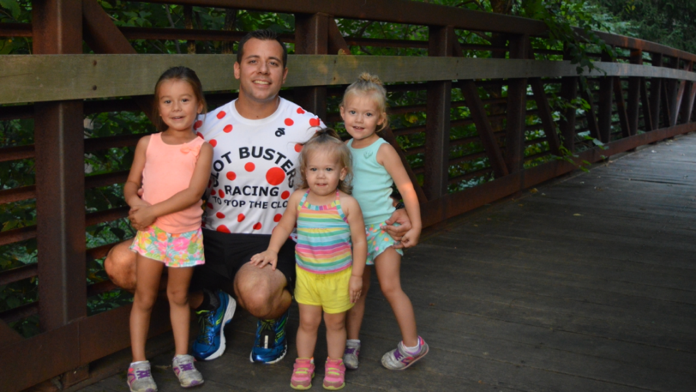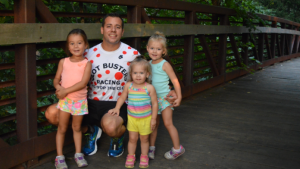 Tee Villanueva
---
Stay up to date with future team events on Facebook. Questions? Please email tpatrikis@stoptheclot.org.