Living with Blood Clots and Clotting Disorders
Blood clots and genetic predispositions to clotting disorders can have serious lifelong consequences for patients… and for their families and friends. Collected here are the stories of those living with Thrombophilia.  Click on the links below to read personal stories about coping with these conditions.
Harold Mitchell shares his story about living with Antithrombin Deficiency and provides advice to others about how to learn from his experience.  In October 2008, difficulty in breathing led Harold to believe he was having a heart attack even though he was not experiencing chest pain.  He was rushed to the hospital in an ambulance where an alert physician recognized the symptoms and ordered chest scan.  The test revealed large blood clots in both lungs.  Read Harold's story.
Andy Morris describes his blood clot survival story starting with an all too common misdiagnosis (appendicitis and Crohn's Disease in this case) resulting in multiple surgeries.  By the time the treating physicians realized the underlying case was blood clots, Andy had already had removed about 4 feet of intestine.   Read Andy's story.


Lauren Murdock had venous clots in her brain that seemed to come out of the blue during her time at college, but she found positive ways to cope.  Read Lauren's story.
Kelly Nobles is a woman who has faced multiple challenges with blood clots, yet describes herself as a victorious survivor. Despite her battle,  she wants everyone to know that she considers herself a victorious survivor. With 5 surgeries, 3 stents implanted, countless blood test, having to wear compression stockings and take Coumadin® for the rest of her life, Kelly is determined to control her own destiny and not let DVT take over her life.  Read Kelly's story. 
Brianne Paisley is pregnant and has Protein C deficiency.  She had a large DVT in her groin during this pregnancy … Read Brianne's Story.
Pam Pariana discusses how her life was saved from a deadly blood clot due to a story on Good Morning America.  "It's because of a Good Morning America segment about pain in the back of the leg that I was listening to while getting ready for work that I am able to tell my story. Having similar pain to what they were talking about prompted me to call my physician and I was scheduled for an ultrasound that evening.  Little did I know I was going to end up in the hospital with a 1-1/2" blood clot!…"  Read Pam's story.

Jessica Phillips survived a life-threatening PE right after giving birth to her fourth child.  Her DVT symptoms were overlooked and a massive PE ensued, . Read Jessica's story.
Lori Preston, Lori Preston, founding member of NBCA, learned of her inherited clotting disorder during pregnancy.   "I remember the conversation as if it were yesterday. My mother shared with me painful recollections of numerous miscarriages …" Read Lori's story.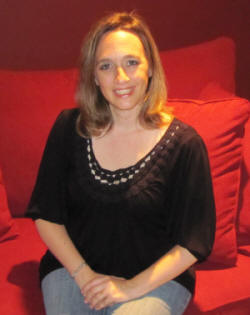 Elaine Richard is a patient who was so busy taking care of others that she neglected to pay attention to serious symptoms she was feeling. She appreciates how fortunate she is to survive a blood clot.  Important lessons from Elaine's story include: Listen to signals your body is giving you to stop and seek help. Take time to take care of yourself Hormonal birth control is a risk factor for blood clots. Put your health first.  Read Elaine's story.
Salonda Rippy wants to share how she was able to cope with two DVTs, yet stays optimistic about the positives in her life.   Read Salonda's story.