Living with Blood Clots and Clotting Disorders
Blood clots and genetic predispositions to clotting disorders can have serious lifelong consequences for patients… and for their families and friends. Collected here are the stories of those living with Thrombophilia. Click on the links below to read personal stories about coping with these conditions.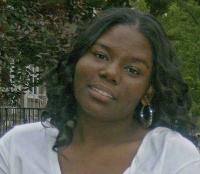 Caroline Kelly was 19 years old when she experienced a pain in her right leg. At that time, she had not even heard of DVT or its symptoms. As a soccer player she shrugged it off as a muscle spasm. Read Caroline's story.
Kara King – The kids had just started a new school year, I was neck deep in volunteer work at school, and I was teaching cooking classes on fall cooking techniques. We were so busy that I never stopped to think about the weird pains that started affecting my body. The first occurred when I awoke with a sharp stabbing pain in my left chest. Read Kara's Story.
Jeanne Krull – Even Athletes are afflicted by blood clots. "I was logging more than 100 miles on my bicycle in any given week. So, at 46 years of age, it was not surprising that from time to time my legs ached. Why wouldn't they?"…Read Jeanne Krull's survival story.
Samantha Kutter experienced a DVT and PE while taking hormonal birth control. She also tested positive for factor V Leiden, and is now trying to make people aware of blood clotting disorders and their impact on risk for blood clots.Read Sam's Story…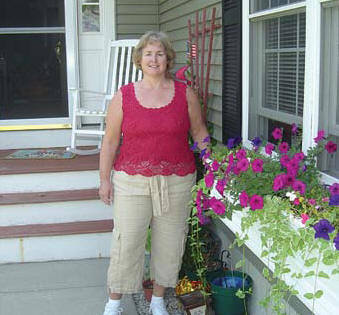 Christa Larson tells her story as nurse / patient about her struggle with the medical system and double pulmonary emboli.  "My name is Christa and I have been a cardiac nurse at South Shore Hospital in S. Weymouth, MA for the past 15 years. My story is not from any of my many years of working in the medical profession but rather of the challenges… Read Christa's Story.
Amanda Liimatainen was caught by surprise when she was diagnosed with a DVT, even though her mother had a pulmonary embolism at age 46, and she tried to make healthy choices to prevent them. Read Amanda's story.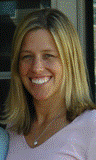 Lynn Levitt tells her story of in her own words about fighting for her life and how she survived a deadly blood clot. When I awakened from a deep sleep on the morning of June 12, 2003, I had no idea what the awful pain in my right side was. Could it be the hotel bed that I was sleeping in, the heavy box I had moved earlier in the day, a cold coming on? I continued to try and "self-diagnose" for the next week and a half until one eve- changing my husband Rob and I were out for a walk. I began complaining of shortness of breath, and when we got home, I noticed that my right leg was severely swollen. … Read Lynn Levitt's story.
Pamela Lynn – Pam has a 30 year history with blood clots which first appeared during her second pregnancy, and her son Logan just had his first clot related to surgery at age 30. Read Pam's story.
Carmen MacArthur's story demonstrates the risk of blood clots associated with birth control pills. Although the prescribing physician mentioned the risk, this patient did not think that she would be affected. She chose the therapeutic benefit of the pills to treat heavy menstrual bleeding over what she perceived as minimal clotting risk. Unfortunately, the risk outweighed the benefit in her case, and she developed pulmonary emboli. Read Carmen's story.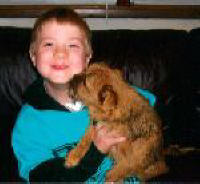 Caroline Elder tells the story of her son Garrett, and wants to promote awareness that blood clots are serious in children as well as adults. Read Garrett's story.
Kelsey Minarik tells her story. This is the story of a young woman who learned that blood clots can happen to people of all ages, and that women who choose to use hormone-based birth control for any reason should realize that the associated clotting risk is real, not just an empty warning. While I was on a 5 hour plane ride from Los Angeles to Manhattan, I felt a lingering ache in the back of my left knee that was uncomfortable, but nothing that caused me to feel immediate alarm… Read Kelsey's story.
Desirre McClurg tells her story of a very and extreme DVT – Phlegmasia Cerulea Dolans that is often fatal. She is a young woman who lived through major blood clots with extensive treatment, and wants to share her story, and what she describes as the "new normal" her life now is. Read Desirre's story.
Samara McAuliffe gave birth to a daughter by what she thought was an uncomplicated C-section until she developed a pulmonary embolism eleven days later.  Samara's story.