Patient Stories
Blood Clots & Me:
Living with Blood Clots and Clotting Disorders
Blood clots and genetic predispositions to clotting disorders can have serious lifelong consequences for patients… and for their families and friends. Collected here are the stories of those living with Thrombophilia. Click on the links below to read personal stories about coping with these conditions.
Firefighter George Dennis's persistence helped save his life after his first pulmonary embolism was misdiagnosed and his initial DVT was not treated. After working on ladder using a leg lock technique for an extended period of time, George noticed pain in his leg. Read George's story.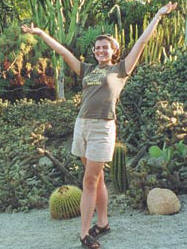 Jessica Earley – "Today was a cool, brisk November day, and I decided to go visit Jessies' Garden. I climbed from my car and walked the short distance to the spot where our journey ended two and a half years ago. We brought her here to her final resting-place while the bagpipes she loved played Amazing Grace. I look at her picture on her marker – the shining dark hair – the dark eyes that could look at you as if she were looking clear to your soul." Terry Peterson remembers Jessica Earley.  Read Jessica Earley's Story.
Jim Fenton shares his story of a rare thrombophilia condition and how he survived a deadly blood clot. "My sport and how I got started are directly linked. I lost my father and grandfather to blood related cancers when I was a young boy. In 2005 I became aware of the Leukemia and Lymphoma Societies Team in Training and got involved. I became an endurance athlete and began raising money to fight blood related cancers. After not being able to run even 3 miles in May of 2005 I ran the Chicago Marathon …"  Read Jim's story.
Carlos Ferro's story shows an example of a delay in diagnosis and a misdiagnosis of a pulmonary embolism. Read Carlos' story.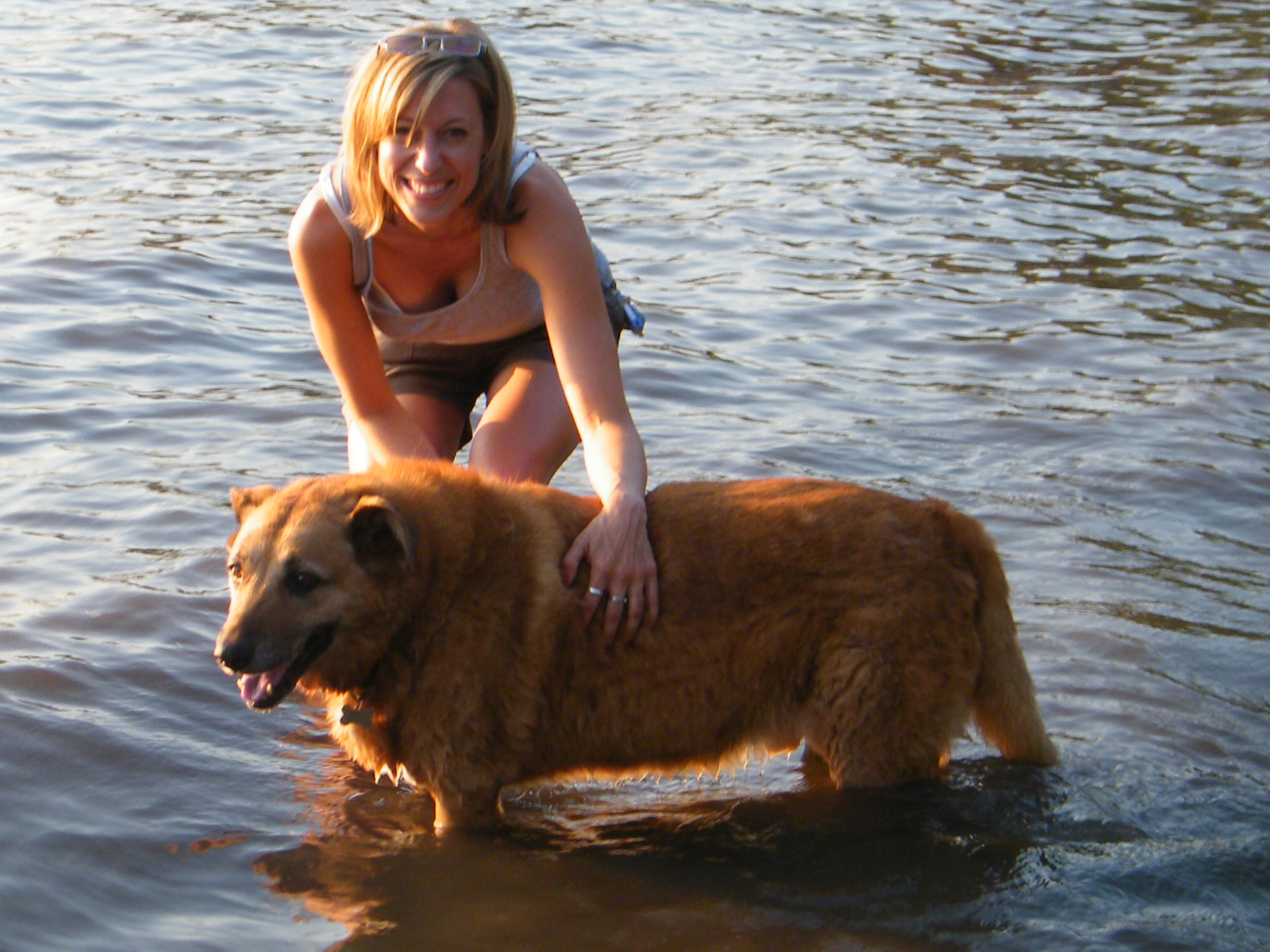 Laura Feuerborn  – My story begins after I lost my dog, Lakota, from sudden internal bleeding, who was my pet and wonderful friend for 12 years. I was so upset at my loss that I wept for many hours; the type of weeping that caused my chest to heave. Although I had never experienced muscle cramps this severe, I attributed them to physical stretching of my chest muscles from prolonged weeping. Laura's story.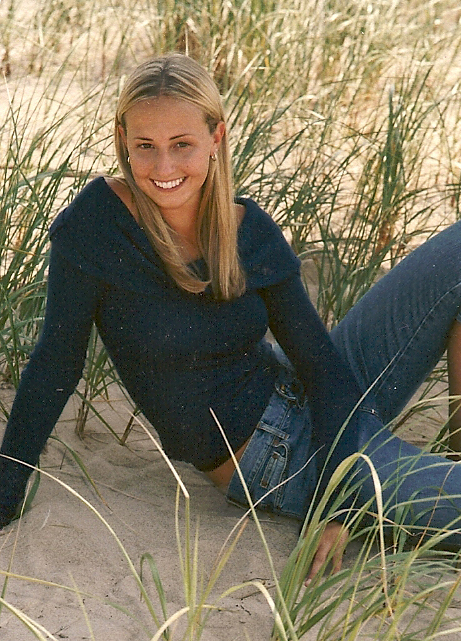 Anna Frutiger embodied brains, beauty, compassion, athleticism, and as such, seemed the picture of health while she was living her dream of becoming a dentist. No one expected that a blood clot would end her dream, and it seemed beyond belief that Anna died on May 20th, 2010 from a pulmonary embolism (PE) due to an undiagnosed deep vein thrombosis (DVT), a month after her 23rd birthday. Anna felt pain behind her knee and in her calf four months before she died, and she attributed her pain to the stress and strain of training for a half marathon or a muscle pull. Read Anna's Story.
Katie was a junior in high school in 2007. Her periods were irregular and her doctor suggested that she begin taking birth control pill to regulate them. We told her physician that her father had been diagnosed with factor V Leiden after a tiny stroke at age 39. We were told that this constituted a "very small risk" for Katie. Read Katie's story.
Hope Galley had just completed the greatest of her 12 marathons, the NYC Marathon! What an experience! She had never had so much fun at a race and she was determined to return in 2007! In addition to this huge achievement, She had just been promoted at work. She was now one of the few women within her company who was poised to make a run for the top. …! Read Hope's story.
Sara Golieb's Blood Clot Story – Sara Golieb wants to alert people to the reality that blood clots can occur in younger people, and that use of birth control pills increases risk. I took what I thought was a routine flight to visit my family in Florida in October 2009. My leg had been bothering me a little before the flight, due to chronic Achilles tendonitis. When I got off the plane in Florida, my leg seemed stiffer than usual. The flight was uneventful, and since it was late when I got back to the house, I went right to bed… Read Sara's story.