Patient Stories
Blood Clots & Me
Living with Blood Clots and Clotting Disorders
Collected here are the stories of those living with Thrombophilia. Click on the links below to read personal stories about coping with these conditions.
This is the story of a blood clot survivor who wants to remain anonymous, but still desires to share her story, because she benefitted from finding National Blood Clot Alliance. She survived multiple pulmonary emboli, and was found to have Antithrombin III Deficiency. Another probable trigger for her blood clot was use of birth control pills. Read more.
Tim Allen is using his experience with DVT and PE to do a cycling tour in the summer of 2010 to raise funds for NBCA. My name is Tim Allen and I am 59 years old. I "busted" my foot playing soccer in college and needed surgery to repair it about 35 years ago when I was in the Air Force. However, it got worse recently, and I dislocated my toes whenever I ran. Unfortunately, I developed DVTs in my calf on the same side as the repeat surgery to mend my foot again.  Read Tim's Story.
Caitlin Augustine suffered through three DVTs caused by Factor V Leiden and almost died as a result. Read this 22 year old's amazing story about her fight to live and now join her in the fight to Stop the Clot.  Read Caitlin's Story.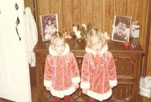 Mary Bare wrote this story about the death of her twin sister Deborah from a pulmonary embolism. Read Deborah's story.
Kyle Baca – Elizabeth Baca sent this story about losing her 14 year old son, Kyle to a pulmonary embolism that was misdiagnosed. She found that writing his story helped her a lot, even though it was a very emotional experience for her. Here is Kyle's story, as told by his mother. Read Kyle's story.
Sarah Bell wants to raise awareness of May-Thurner Syndrome. Photo is Sarah, husband Dustyn, and daughter Ashley. Read Sarah's Story
Cedric Bills relates an inspiring story of a person in the peak of physical condition suddenly being stricken with a life threatening health issue. "As U.S. Army Master Fitness Trainer, I was use to physically challenging my body. So it was not unusual, when in August of 2002 I shrugged off a sharp pain in the calf of my leg – a pain that had jolted me from a restful morning sleep…" Click for Cedric's account, in his own words, of his battle to regain normalcy.
David Bock was seriously injured when he slipped and fell in Upland, California on March 8, 2008, while visiting there from his home in Arizona. He was rushed to the emergency room (ER) of the nearest hospital where the ER doctor diagnosed fractures of his left tibia and fibula in his lower left leg. (left ankle bimalleolar fracture). He was in a great deal of pain, and was told that the fractures needed open reduction internal fixation surgical repair… Click here to read David's story.
Theresa Boland tells her story of surviving a near fatal blood clot. Important ideas include: Pregnancy makes blood more likely to clot ("hypercoaguable"), especially toward the end. Family history of blood clots is significant in terms of individual risk Hormonal based birth control increases risk for blood clots. It is not uncommon for DVTs to be diagnosed as something else. Click here to read Theresa's story.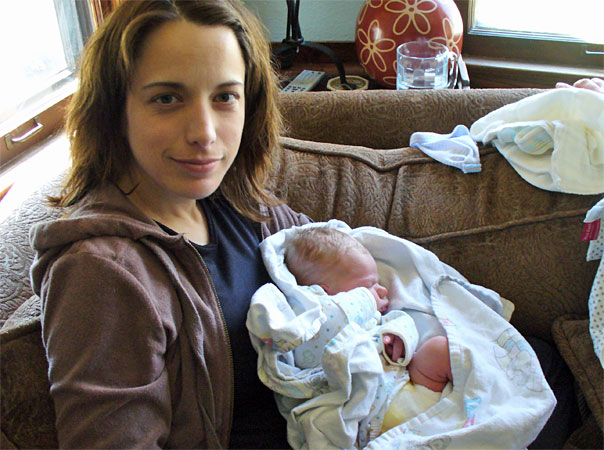 Lisa Boyd experienced a near fatal blood clot after delivering her second child. Like many people who experience blood clots, her medical providers did not recognize the symptoms until it was almost too late. Click here to read Lisa Boyd's story.
Cassandra Bradshaw was at death's door due to a large blood clot found in her inferior vena cava and an infection after delivery, but she refused to believe her prognosis and is now a hopeful survivor who wants to spread awareness. Click here to read Cassandra Bradshaw's story
Deirdre Callahan is an avid triathlete who lives in Mentor, OH. She became involved with "NBCA Clotbuster" activities and is helping to fundraise for the organization. " On Mother's Day 1997, I developed a DVT (blood clot) in my femoral vein. I had been a mother for almost 2 weeks. When I called the hospital, they told me to make an appt. with my doctor in the morning — they didn't think blood clot since my calf didn't hurt. Fortunately, the clot didn't break off and I ended up in the hospital for 8 days. It took another 10 months for the doctors to finally diagnose that I have a blood clotting condition called Factor V Leiden — the gene mutation was only discovered a year or two earlier." Here she shares why NBCA means so much to her. Read Deirdre's story.
Dan Capobianco – I am a 56+year old male. I have occasional asthma, primarily exercised induced. If I notice asthma symptoms while working out, I can usually push through them and finish the work-out, although I do use a bronchodilator when I need to. I am an avid martial arts devotee – black belt in one style, brown belt in another style (working to black). I do some weight work (not heavy lifting), occasional pull-ups and about 30 push-ups every other day for strength training. I typically train for about two hours 3 times per week. Read Dan's Story.
Jay Danek was bereft after his father died suddenly of a pulmonary embolism, so he wanted to share how important his father was to him. A few months after his father's death, he decided to start a running program, and lost over a hundred pounds. Jay has also used his running to raise money for National Blood Clot Alliance. Read Jay's story here
Michael Deal  found out that he had Protein C Deficiency because he persisted in finding out what might have caused his blood clot. Read Michael's Story.
More Patient Stories