NBCA has a number of important awareness programs that are ongoing, and we are always working on new ideas to expand and improve our outreach efforts. Chief among these programs are:
PUBLIC AWARENESS
NBCA's widely acclaimed public awareness campaign — called Stop the Clot, Spread the Word™ — which stems from NBCA's five-year cooperative agreem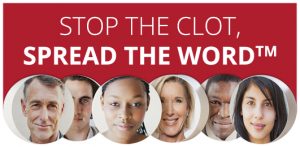 ent or collaboration with the Centers for Disease Control and Prevention, involves a dynamic online or digital media campaign that is reaching tens of millions of people with information about blood clot risks and blood clot signs and symptoms.
This campaign, which rolled out in March 2015 in recognition of Blood Clot Awareness Month, is made possible through funding provided to the National Blood Clot Alliance by the Centers for Disease Control and Prevention under Cooperative Agreement number 1U27DD001153.
You can read more about this campaign here:  Stop the Clot, Spread the Word™ and see an overview of the Year One results of the promotional efforts of this campaign here: One Page Summary.
In Year 2 of this program, in 2016, NBCA and CDC efforts are focused on DVT/PE risks associated with hospitalization, pregnancy, and oncology.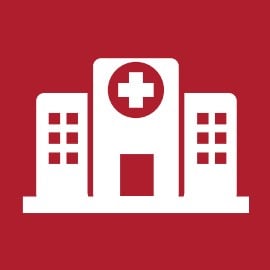 In August 2016, we rolled out the next phase or Year 2 of the program, with the launch of the hospitals and VTE prong of this Stop the Clot, Spread the Word™ initiative. You can read more about this aspect of the program (here) and view all of the new collaterals created as a result of this hospitals focus at www.stoptheclot.org/spreadtheword/hospitalization.
Stay tuned for more information about these efforts.
For more information about this program, please contact NBCA's Communications Department here.
---
WOMEN'S HEALTH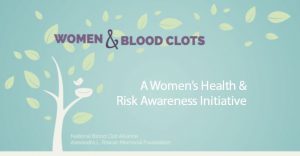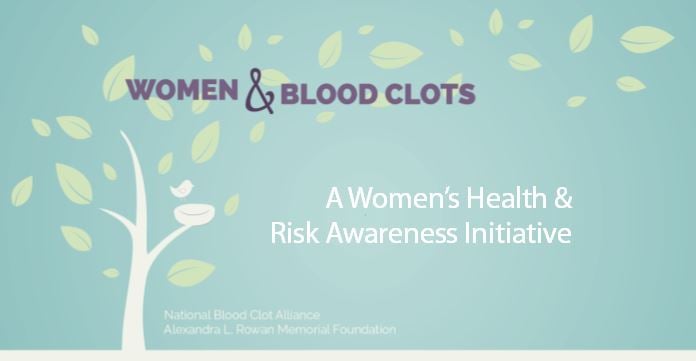 NBCA has a unique Web-based information portal, focused singularly on the risk of blood clots among women, particularly women of child bearing age who are making important choices about birth control.
Working in partnership with the Alexandra L. Rowan Memorial Foundation, this program focuses squarely on the information needs of women.
This important program was unveiled in August 2015. You can learn more about the program here. Or, visit the program Web portal at womenandbloodclots.org. The campaign also features a multi-part video series you can view here, as well as a striking companion infographic you can see here.
In October 2015, NBCA ran a month-long promotion on Pandora Radio, featuring a Web banner and companion audio PSA. NBCA's 30-second audio segment played during breaks in a listener's music session, whether they were tuning in from their computer, smartphone or tablet. While the radio segment played, the campaign banner also appeared on the listener's screen, enabling users to click on the banner to visit the Women & Blood Clots website for more information. This focused campaign reached 1.1 million listeners, with a click through rate (CTR) of 85 percent, almost 15 percentage points higher than the networks average CTR.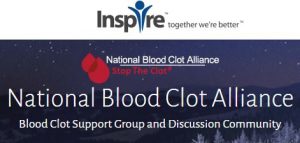 Also, in October 2015, NBCA launched a new online support community, powered by Inspire, for people affected by DVT/PE. This online community provides a safe and supportive place where individuals affected by blood clots can share their experiences and connect with others who face similar challenges. You can join the conversation here: Sign Up for Free.
This program is funded by a generous grant from the Rowan Foundation. In 2016, NBCA plans to focus on the specific information needs of young woman making crucial choices about family planning and birth control, by delivering this life-saving information directly into the hands of the women who need it. NBCA will be conducting an outreach program focused squarely on university based health centers, and coordinate other outreach efforts, to achieve this goal. For more information about this program, please contact NBCA's Communications Department here.
---
HIP AND KNEE REPLACEMENT  
Given the increased risk associated with hip and knee replacement surgeries and blood clots, NBCA has created an online toolkit of materials to address the specific information needs of people at risk for blood clots due to hip and/or knee replacement surgery.

Click here to view this new online educational program: Stop the Clot® Patient Toolkit for Knee and Hip Replacement Patients, which includes important downloadable educational tools.
This program is made possible by sponsorship support from Janssen Pharmaceuticals. Inc.
---
NBCA works on a spectrum of additional fronts, including: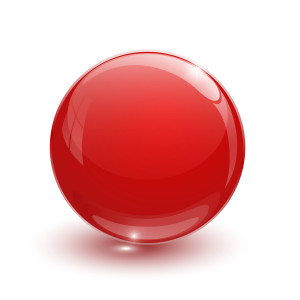 Increasing its Twitter and Facebook followers, and building a stronger, more engaged online community. Toward that end, NBCA recently joined Instagram and Pinterest. Please follow us at these sites too.
---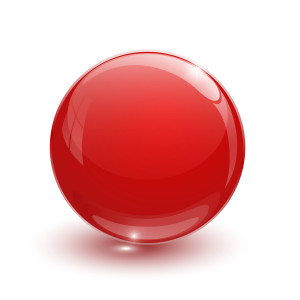 Ongoing expansion and usability of its website, by continuing to improve the architecture of information we provide here, and providing a Spanish language translation function of materials housed on the site.
---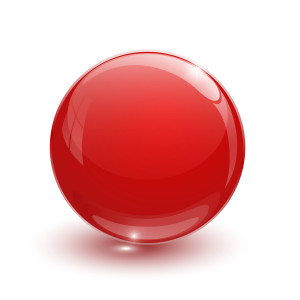 Publishing our newly re-formatted e-Newsletter on a monthly basis, and improving our ability to share timely and topical information with our constituents on a more regular basis. If you have a story idea or would like to submit original content for consideration, please contact info@stoptheclot.org.
---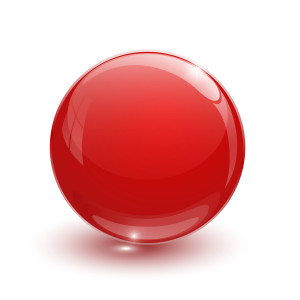 Continued support of the many incredible Stop the Clot® athletes who inspire us daily as they run, walk, bike, and tread to build awareness and raise funds for NBCA.  Learn more about Team Stop the Clot and the TCS New York City Marathon here.  Also, check out our events schedule here.
---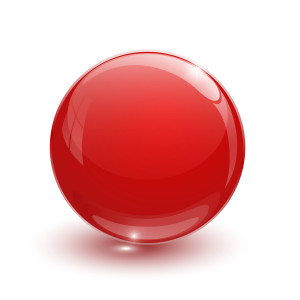 Working with the organization's Medical & Scientific Advisory Board (MASAB) to help support advances in the diagnosis and treatment of DVT/PE and its complications. Learn more about the prestigious individuals who serve on MASAB here.  MASAB information.
---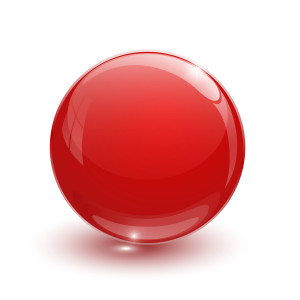 Being "on call" for people who contact us by phone and e-mail looking for information about blood clots. NBCA cannot provide medical advice, but we're frequently able to help by sharing resources and information that enable people to be their own best advocates with their doctors.
---
For more information about NBCA's programs and services, please contact us at info@stoptheclot.org