COVID-19 and Blood Clotting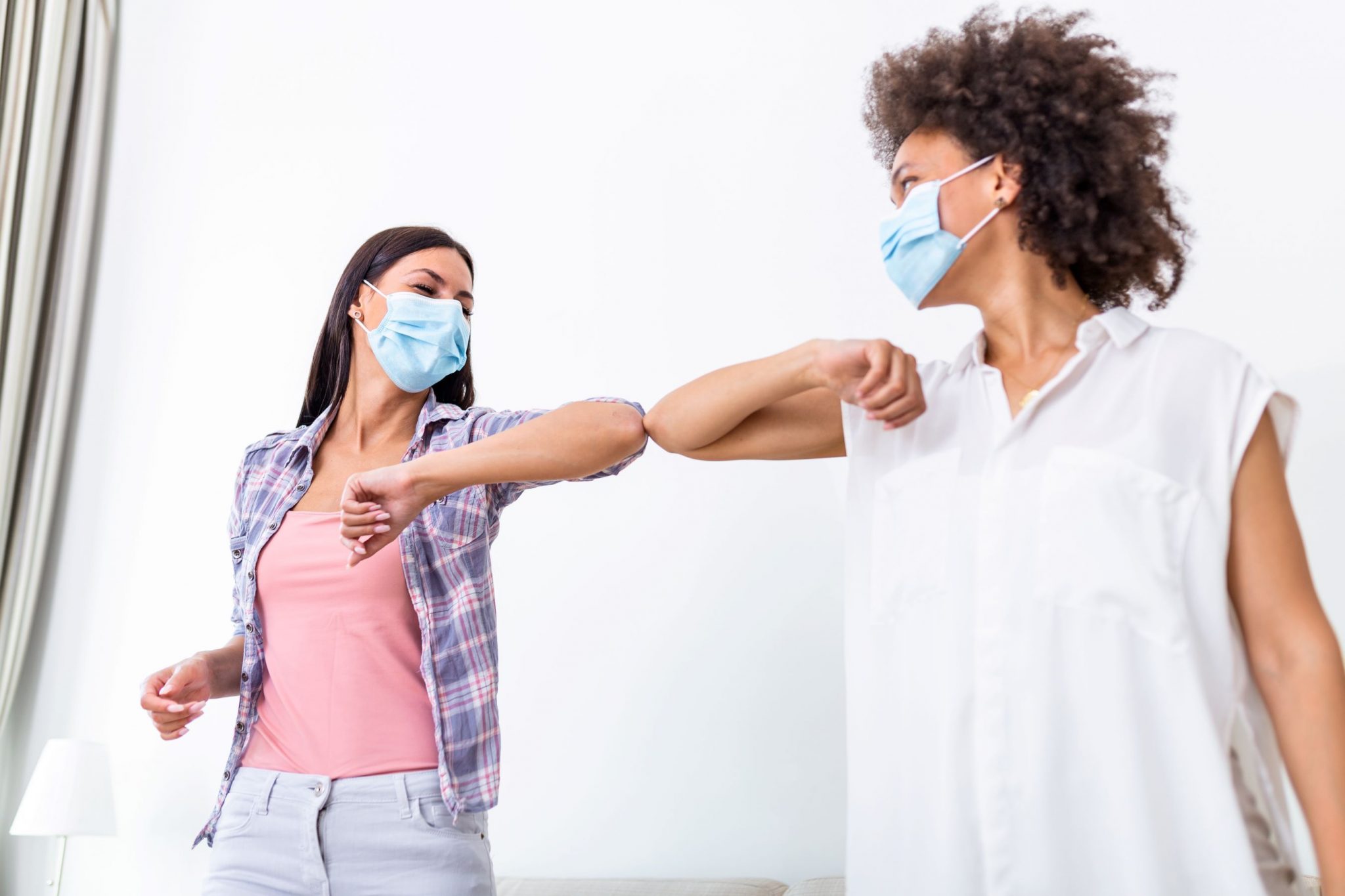 As COVID-19 impacts communities across the United States, the National Blood Clot Alliance has monitored aspects of this novel coronavirus that intersect with the clinical interests of the clotting and clotting disorders community.
Specifically, NBCA's Medical & Scientific Advisory Board has been focused on the recognition of coagulopathies – or different types of blood clotting – that are being reported among people affected by COVID-19, particularly those who become severely ill after infection with the virus.
While research is ongoing and new studies emerge almost daily with new information, many questions remain about COVID-19. NBCA is sharing the resources below to help provide information and resources to help people better understand the relationship between COVID-19 and blood clots. Individuals are encouraged, however, to always speak with their healthcare providers about all of their questions and concerns.
---
Important Update: COVID-19 Vaccines
The first vaccines for the prevention of COVID-19 were granted emergency use authorization (EUA) by the United States Food & Drug Administration (FDA) in December 2020. Administration of these vaccines also began at that time.
As the availability of the COVID-19 vaccine expands in upcoming weeks and months, the National Blood Clot Alliance (NBCA) in collaboration with its Medical & Scientific Advisory Board will monitor information that may be important for people affected by clots and clotting disorders, as well as those who are prescribed anticoagulation or "blood thinning" therapies.
People should speak with their healthcare providers about any questions they have about COVID-19 and the new vaccines being used to prevent infection with this highly contagious and very serious infectious disease.
Preliminarily, some important information that can be shared by the National Blood Clot Alliance includes:
Many people prescribed anticoagulant therapies include those with underlying health conditions, such as heart disease for example. These individuals also are at increased risk for serious illness if infected with COVID-19.
Medical experts are recommending that people prescribed anticoagulant therapies receive the new COVID-19 vaccine, including people who are prescribed:
Older anticoagulation therapies, such as warfarin (Coumadin®), as long as INR testing is up to date and INR is below 4 or below the upper threshold of a person's therapeutic range.
Newer anticoagulants, or direct oral anticoagulants (DOACs), such as apixaban (Eliquis®), dabigatran (Pradaxa®), edoxaban (Savaysa®), and rivaroxaban (Xarelto®).
Anticoagulation therapies injected under the skin, such as enoxaparin (Lovenox®) and fondaparinux (Arixtra®).
While skin lacerations can pose bleeding concerns for patients prescribed anticoagulation treatments – and some risk for bleeding with needle injection for vaccination may exist – medical experts confirm that this type of vaccine injection does not pose any serious bleeding risk for people prescribed anticoagulation therapy. Also, there may be some bruising at the vaccine injection site. Medical experts suggest that people apply pressure to the injection site for about five minutes to help reduce bleeding and bruising.
NBCA will provide updates as more information becomes available about the new COVID-19 vaccines and encourages people to address any questions or concerns about their health with their healthcare providers.
You can read more here about the two vaccines presently authorized by the FDA for emergency use in the United States. You also can get more information about distribution of the vaccine in your local community by contacting your local health department. You can search for your local and county state health departments here.
Clinical Trials
NBCA is committed to providing reliable, evidence-based, and impartial information to the clotting and clotting disorders community to help members of our community make the most informed decisions in consultation with their healthcare providers. COVID-19 has affected millions of people worldwide. The pandemic has devastated our country, communities, friends and families in ways that will be felt for generations. It has also brought dramatic changes in science and medicine and how healthcare is approached. Clinical trials and vaccines are critical to saving lives and the future health of each of us. NBCA is pleased to provide you with evidence-based, unbiased information about possible participation in clinical trials and also COVID-19 vaccines for your discussion with your healthcare provider.
We hope you find this information useful. Let us know how we are doing with our educational materials by reaching out to us at info@stoptheclot.org. We also encourage you to connect with us on social media for ongoing updates and new information. You can follow us on Facebook, Twitter, and Instagram.
---
COVID-19 and Blood Clotting: Frequently Asked Questions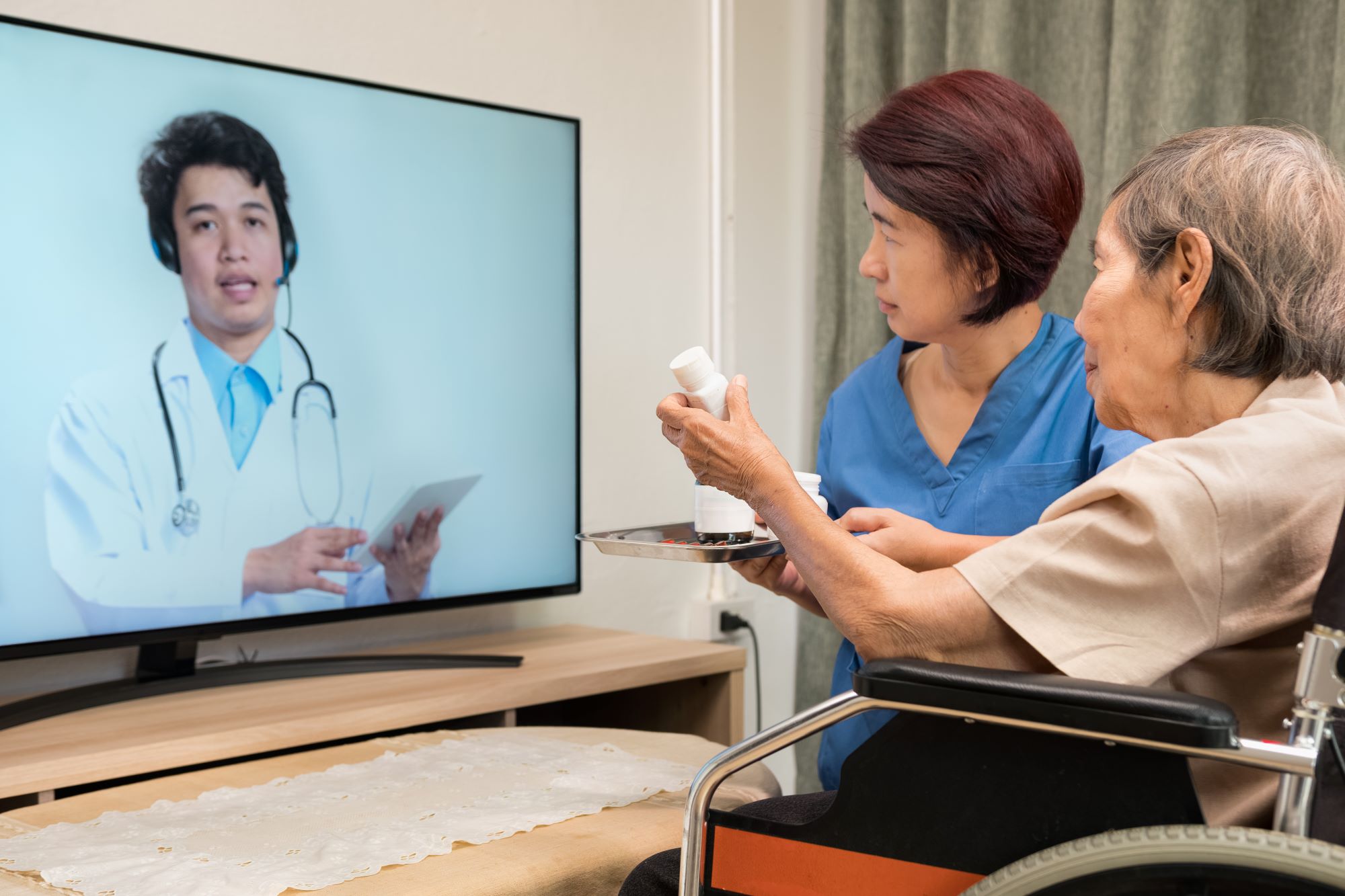 In recent months, NBCA has received numerous questions about the potential for clotting associated with COVID-19.
While much information remains to be known and confirmed, we have compiled a list of Frequently Asked Questions (FAQs) to share the most current information available.
We will continue to update this resource as more information is made available, and your healthcare provider also may be able to help address your questions and share other resources.
CLICK THE FOLLOWING LINK TO ACCESS OUR DEDICATED WEB PAGE OF FAQS:
---
TO DOWNLOAD A PDF VERSION OF THESE FAQS, CLICK HERE:  
---
TO DOWNLOAD A PDF VERSION OF THESE FAQS TRANSLATED FOR SPANISH-SPEAKING INDIVIDUALS CLICK HERE:
---
PARA DESCARGAR UNA VERSIÓN DE ESTAS PREGUNTAS FRECUENTES EN FORMATO PDF PARA PERSONAS DE HABLA HISPANA, HAGA CLIC AQUÍ:
---
TO DOWNLOAD A PDF VERSION OF THESE FAQS TRANSLATED FOR INDIVIDUALS WHO SPEAK MANDARIN (SIMPLIFIED CHINESE), PLEASE CLICK HERE:
---
如需下载为讲西班牙语的人翻译的这些常见问题解答的 PDF 版本,请点击这里:
---
Additional Public Health Resources 
Additional resources about COVID-19, including information that can help keep you and your family safe, is available from the Centers for Disease Control and Prevention: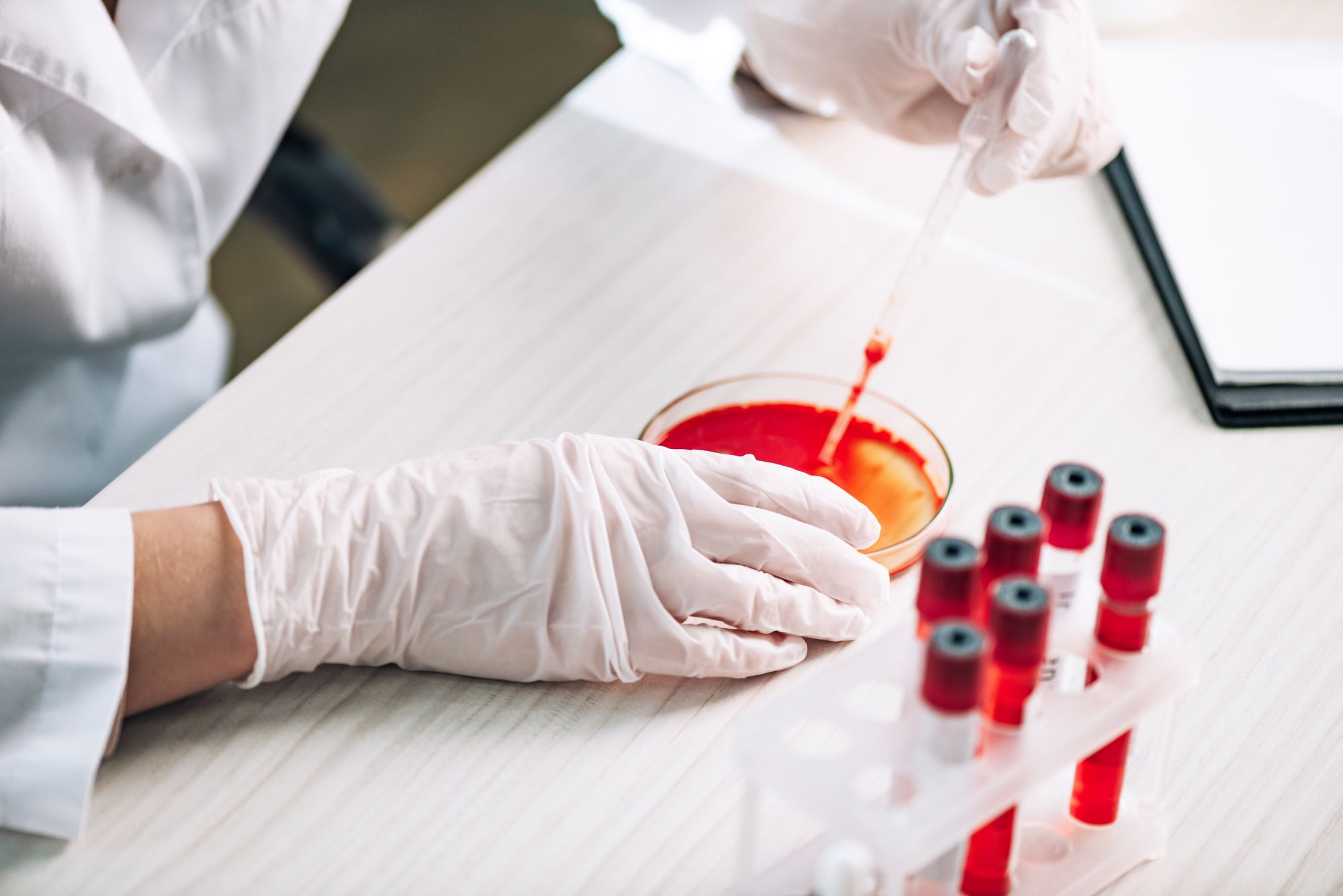 This and other CDC guidance can be viewed here: CDC Website, COVID-19. In addition, individuals with questions can contact CDC's general information help desk online or by phone at 1-800-CDC-INFO (1-800-232-4636) or by email at cwus@cdc.gov.
You also can obtain important information from your local public health department. You can search for your local health department here: Directory of Local Health Departments.
You also can obtain important information from your local public health department. You can search for your local health department here: Directory of Local Health Departments.
---
NBCA Coronavirus Communications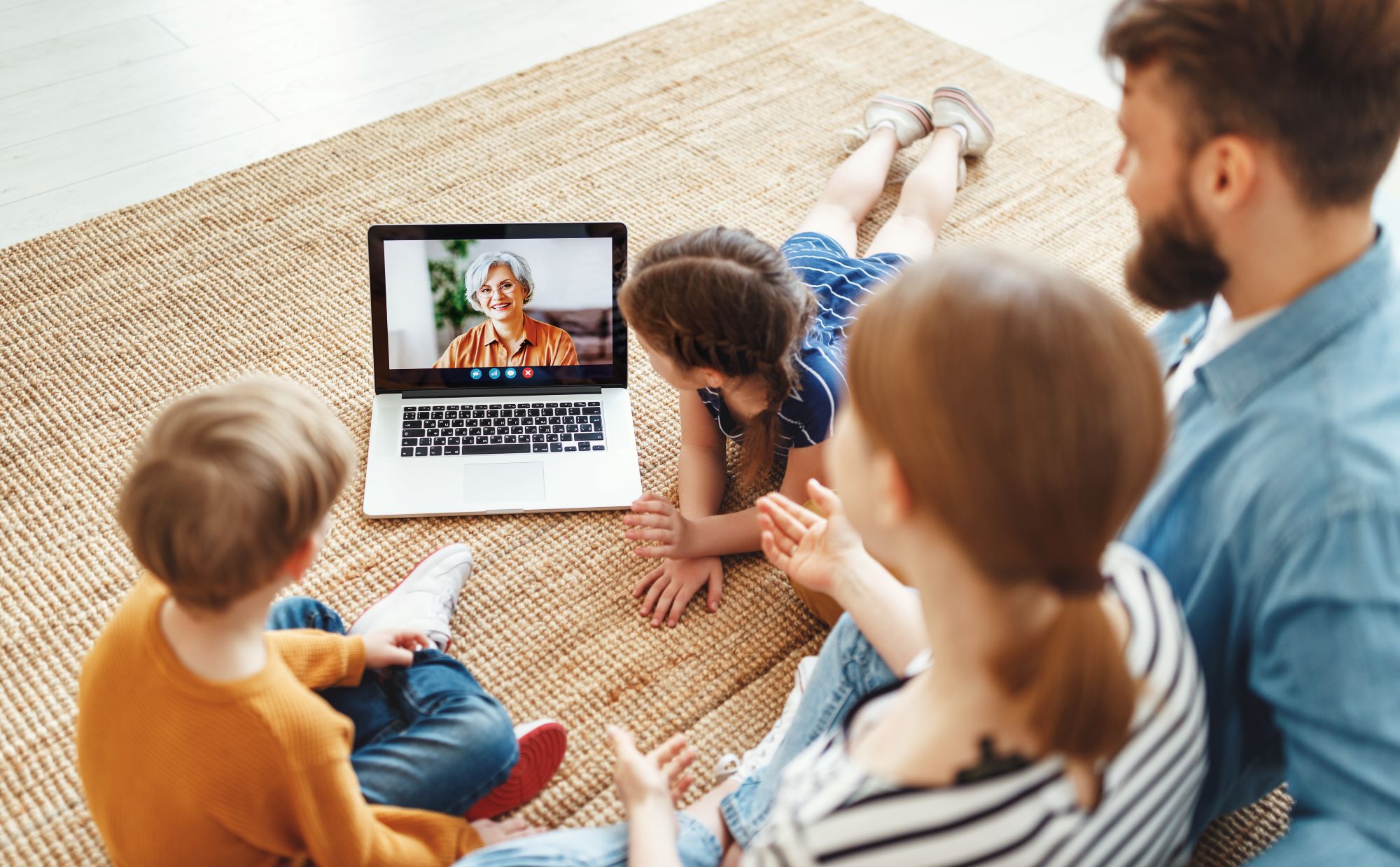 Click on the links below to read more information about COVID-19 and blood clots shared by NBCA:
---
Global Survey Documents Treatment Patterns to Prevent Blood Clots among Hospitalized Individuals with COVID-19
A group of clinicians and researchers – led by Rachel Rosovsky, MD, a hematologist at Massachusetts General Hospital, an Assistant Professor at Harvard Medical School, and a member of NBCA's Medical & Scientific Advisory Board – recently conducted a global survey among more than 500 physicians from 41 different countries to document how healthcare providers are preventing, diagnosing, and treating blood clots in people with COVID-19. Below (right) is an infographic that visually depicts key findings from this survey. Information from this survey, published in the medical journal Research and Practice in Thrombosis and Haemostasis, shows:
The majority (78 percent) of the survey respondents reported that they recommend prophylactic (intended to prevent disease) anticoagulation therapy to help prevent blood clots from forming in individuals hospitalized with COVID-19. There was a wide variation in practice when respondents were asked in what situations they would increase the dose of anticoagulation.
Bleeding, a potential side effect of any anticoagulation therapy, was addressed by most (73 percent, n=377) of the survey respondents, with more than half (54 percent) of this group reporting that they saw no bleeding, about one-third (34 percent) reporting minor bleeding, and smaller numbers of respondents reporting clinically relevant bleeding (14 percent) or major or potentially life-threatening bleeding (12 percent).
Most (75 percent, n=391) of the survey participants responded to questions about using compression ultrasound (a medical imaging technique that involves the placement on the skin of a probe that uses soundwaves to construct an image of tissue beneath the skin to determine if a clot may be present) to diagnose a deep vein thrombosis (DVT, or blood clot in the leg or arm) among people affected by COVID-19. Specifically:

80 percent of this group reported that they obtained compression ultrasound DVT symptoms only if a patient had symptoms of a DVT
17 percent recommend compressional ultrasound if a patient had an elevated D-dimer (a blood test that may indicate if a person has elevated levels of the D-dimer protein fragment that remains after a clot forms)
8 percent recommended compression ultrasound in all hospitalized patients who were critically ill and in the intensive care unit (ICU)

A portion (44 percent) of the survey respondents shared their estimates for the potential incidence of clotting among patients hospitalized for COVID-19, with estimates ranging from as low as 1 percent up to 50 percent, with higher numbers in ICU than among all hospitalized patients.
The group of medical experts who conducted this survey stress the urgent need for both well-designed studies to help the medical community understand the incidence and risk factors for blood clots among people affected by COVID-19, as well as randomized clinical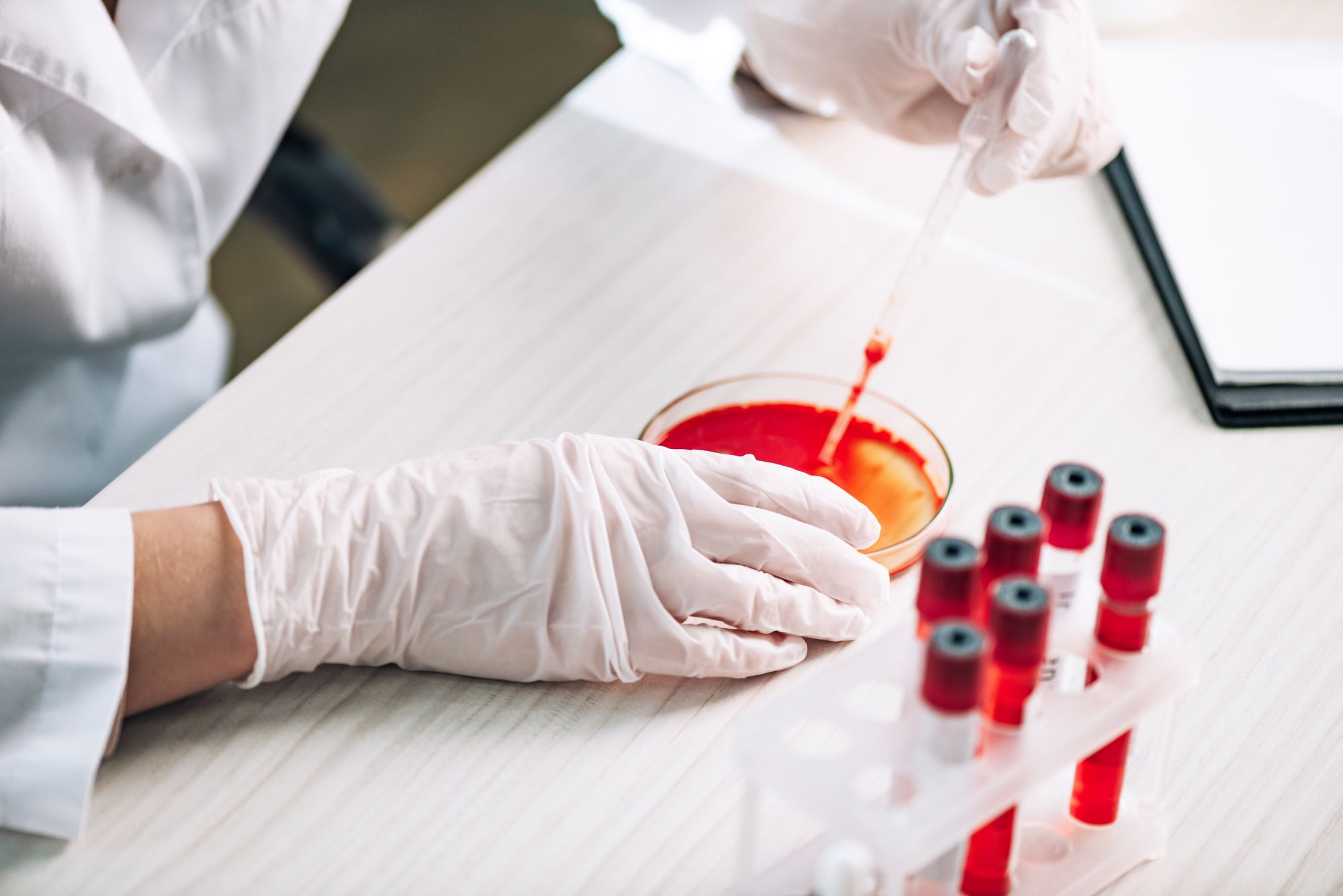 trials to address the use of anticoagulation therapies among these same individuals.
Healthcare professionals (HCPs) can track global updates relative to COVID-19, using the interactive map created and maintained by Johns Hopkins University here: Johns Hopkins COVID-19 Dashboard. (Reference: Dong E, Du H, Gardner L. An interactive web-based dashboard to track COVID-19 in real-time. Lancet Infect Dis; published online Feb 19, 2020.)
In addition, HCPs can review guidance from the Anticoagulation Forum here and the American Society of Hematology here.
---
Risk Factors, Signs and Symptoms
Now more than ever, it's crucial to understand the risk factors for blood clots, and also the signs and symptoms that might signal you need to seek medical attention.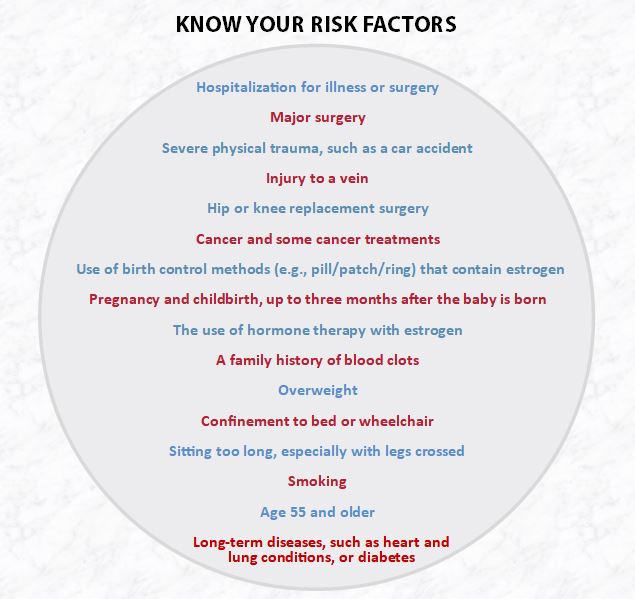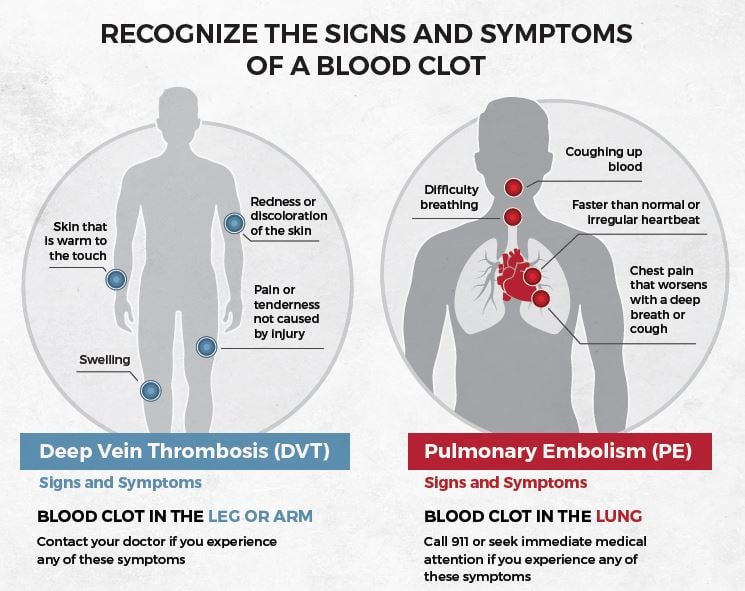 Learn more about blood clot risk factors here: Risk Factors
Learn more about blood clot signs and symptoms here: Signs and Symptoms
---
Healthcare Professionals: Our Best Resources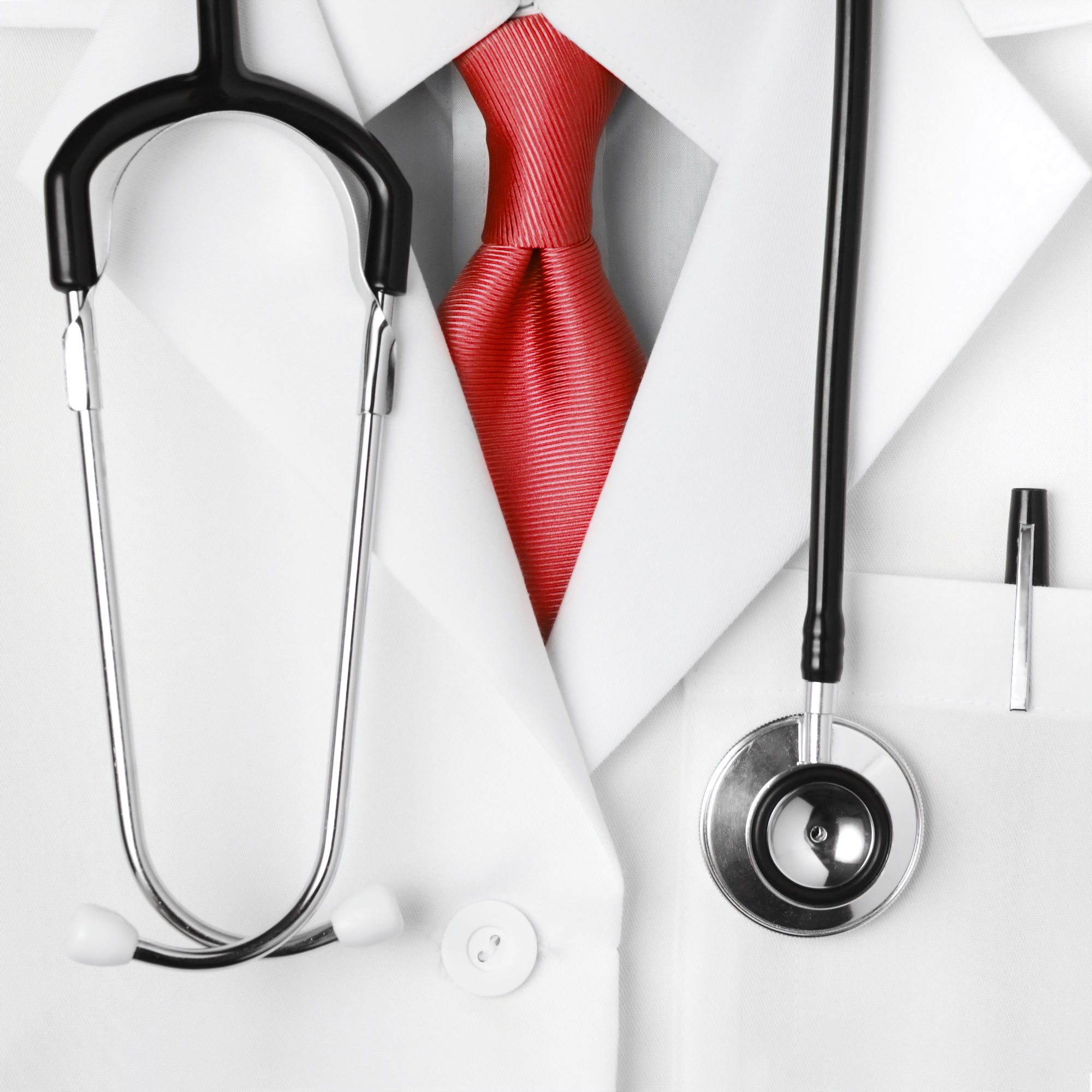 The information provided here is not intended to serve as a substitute for professional medical advice. Please talk to your physician or medical team about any questions you have concerning your health or COVID-19 and clotting.
If you need help in finding a second opinion or medical expert in your local community, you can use one of the search tools at the following link to identify medical experts in your local community: Find a Doctor.
---
Additional NBCA Resources