The U.S. Food & Drug Administration (FDA) granted approval, on January 8, 2015, to Tokyo-based Daiichi Sankyo Co. Ltd., to market its new oral anticoagulation therapy, Savaysa (edoxaban tablets), to reduce the risk of blood clots and c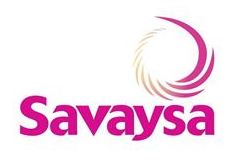 lot-provoked stroke among patients who have atrial fibrillation, an irregular heartbeat, but who do not have a heart valve problem.  FDA said Savaysa is also approved for the treatment of blood clots in the legs (deep vein thrombosis or DVT) and blood clots in the lung (pulmonary embolism or PE) among patients who have previously been treated with anticoagulation therapy administered by injection or infusion for five to ten days.
Daiichi's Savaysa joins three other newer oral anticoagulation therapies previously approved by the FDA that do not require routine blood testing.  According to the FDA, Savaysa, similar to other anticoagulant drugs, can cause bleeding, including bleeding that can be life threatening.
For more information about Savaysa, read FDA's press release or Daiichi's press release.