This January, Paul should be celebrating his 22nd birthday and preparing to finish his senior year of college in May, at the University at Buffalo, with a degree in Civil Engineering. Instead, we are celebrating his short life and bringing awareness to others about blood clots.
We wish we would have known the symptoms of blood clots. We wish we would have known it can affect anyone, at any age, at any time.
Sadly, Paul, Jr. was not one of the lucky ones. He did not survive his blood clots. He passed away on September 19, 2013, at the age of 19, from a pulmonary embolism (a blood clot in his lung). Unfortunately, Paul did not exhibit many symptoms. The only symptom Paul presented with was shortness of breath, and therefore, he was believed to have developed exercise-induced asthma. He was the picture of health. Paul was a very active, healthy 19-year-old young man who never had asthma. He played many sports throughout his life and was working out at the gym several times a week with his friends. It was September and allergy season was in full force so it made sense that Paul would have some trouble breathing when he exerted himself. After all, I also have seasonal allergies and need to use my inhaler when I exercise in the summer.
It appeared suddenly, out of nowhere, at the end of August 2013. I remember the first time I noticed a difference in Paul. He had just walked down the stairs in our house and sat on the couch next to his grandmother, who was visiting from out of town. I heard him breathing heavily and asked him what he had just done…it sounded like he ran a marathon. He laughed and said, "I know, I just came down the stairs."  Paul never, not one time, complained about having trouble breathing. His father and I continued to notice the problem and sent him to see his doctor. It made perfect sense when he came home with an inhaler, which he used for a week and I noticed no improvement so he returned to the doctor for another appointment. I had hoped he would be prescribed a steroid, because that seemed to make sense given the continued shortness of breath and continuing allergy season. I am not a doctor, but that was my motherly instinct. Apparently, the doctor agreed, because that is what he prescribed for Paul. However, the very next day, Paul left for classes and never came home (he commuted to the University at Buffalo). He collapsed while at school that day and died instantly.
We never got to say goodbye.
We miss his contagious smile and his hearty laugh. According to many of his friends, Paul was always laughing and smiling. He was such a happy, big-hearted, all-around good guy who was great at giving advice. He had your back and he had the ability to cheer people up without even knowing they were having a bad day. He was described by one of his bosses as being an old soul.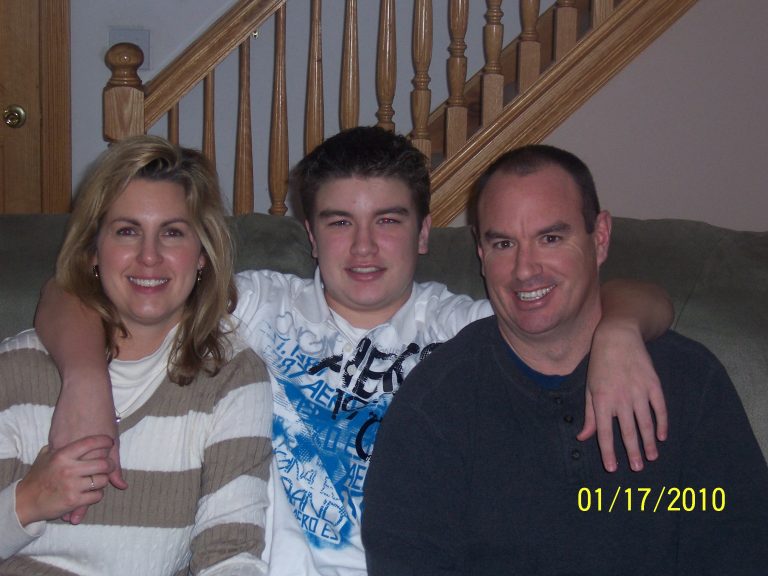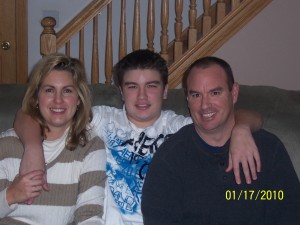 It is not common practice to test for blood clots in an otherwise healthy, fit, young man. Ironically, Paul's godmother suffered from blood clots, only three months after Paul's death, due to birth control pills. If we hadn't just lost Paul and researched the symptoms, we could have lost her as well.
We often hear it's rare or uncommon for an individual like Paul who is active, healthy and has no known risk factors to develop a pulmonary embolism and die. Take a look at the National Blood Clot Alliance website. Scan through the patient stories and you will see there are many younger people who have developed blood clots. There also seems to be more stories on the news of younger people developing blood clots.
Once every six minutes someone dies from a blood clot. They can be treated if diagnosed. Unfortunately, sometimes the first symptom can be death.
It has become our goal to educate others about the blood clot risks and symptoms of blood clots with the hopes of saving other lives through early diagnosis and treatment. March is Blood Clot Awareness Month, the perfect time for our Forever Young fundraiser in memory of our beloved son and only child Paul Englert, Jr.
The National Blood Clot Alliance Forever Young Fundraiser is being held Sunday, March 6, 2016, at the Clarence Fire Hall, 10355 Main St., Clarence, NY 14031, from 1:00-5:00 pm. Please join us in our efforts to educate others about the prevention, risk factors and symptoms of blood clots.
To read more about the Forever Young Fundraiser, please click here.