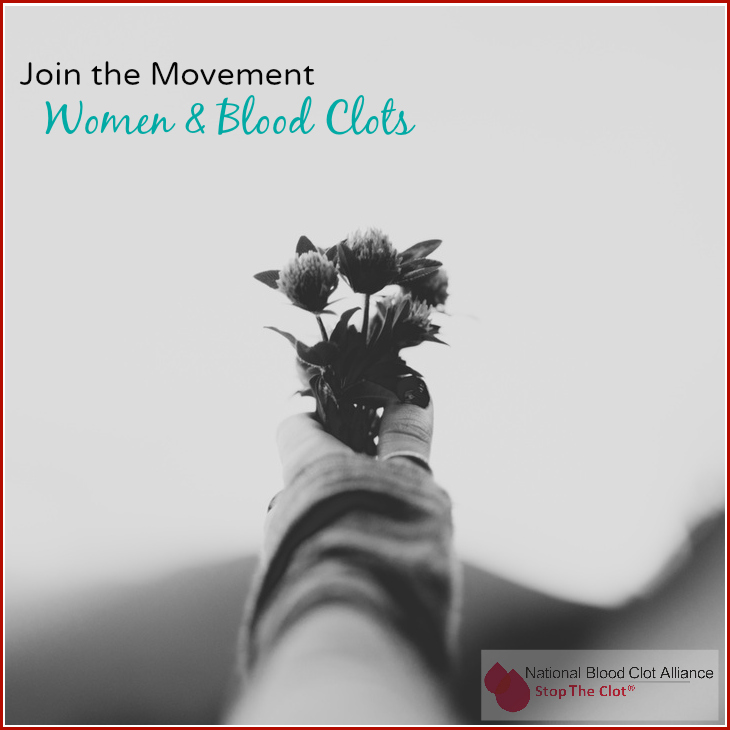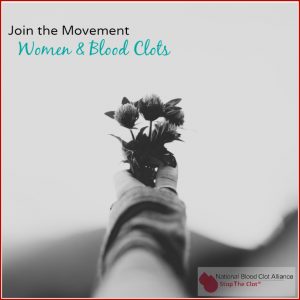 In recognition of National Women's Health Week May 8 through 14, 2016, the National Blood Clot Alliance (NBCA), in partnership with the Alexandra L. Rowan Memorial Foundation, will sharpen its focus on the unique blood clotting risks of women.
During National Women's Health Week (NWHW), the NBCA will serve up daily messages across all of its social media channels, and via a focused Thunderclap campaign, specifically focused on the information women need to know about life-threatening blood clots. This program serves to highlight the fact that, throughout their lives, women face an increased risk for dangerous blood clots when making crucial choices connected to birth control and family planning, pregnancy and childbirth, and the treatment of menopause symptoms later in life.
Read more in NBCA's NWHW press release here:  NBCA Press Release
Ways You Can Help the NBCA During NWHW:
Learn More:
Full press release about NBCA's National Women's Health Week initiative.
Details about NBCA Thunderclap campaign
Visit Women & Blood Clots to learn about how choices connected to family planning, pregnancy, and the treatment of menopause symptoms must be carefully weighed to reduce the risk of dangerous blood clots.