2016 e-Newsletters
NBCA's 2016 e-Newsletter is a monthly approach to sharing important information affecting our community that will keep you informed about the activities of NBCA and our leadership, and timely news about emerging science and medical advances of importance to you. Each month, our newsletter will feature a topic of particular interest including things like research, National Heart Month and Blood Clot Awareness Month.
In our Community Connection section, we'll share information about or directly from the people who make our organization so unique and so valuable: Our volunteers, athletes, authors of patient stories, advocacy partners, and more. We'll continue to share All the News That Fit's to Link, just In Case You Missed It (ICYMI), and quarterly columns from our CEO, Randy Fenninger, about key issues in health policy, economics, advocacy and volunteerism, and industry matters.
Also, please follow us on Twitter — and ask your friends, family, and social media contacts to do so too, for daily updates and breaking news and please follow us on Facebook, for news and more lifestyle-oriented information posted there. You can also find the NBCA on Instagam and Pinterest as @StoptheClot® where we will be sharing new images and content including information about the risk, signs and symptoms of blood clots, patient stories, resources and regular inspiration for facing life after a blood clot. In addition, you can connect with us and others who have experienced a blood clot and find additional support in our free and easy to join online discussion community.
As always, if you have news or information important to people affected by blood clots or people with blood clotting disorders, or if you want to be added to our e-Newsletter distribution list, please email info@stoptheclot.org. Until then, you can explore the links to our previous e-Newsletters below.
---
December 2016 Focus: Special Holiday Edition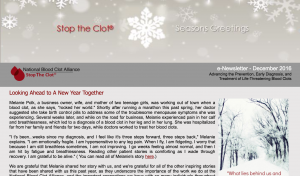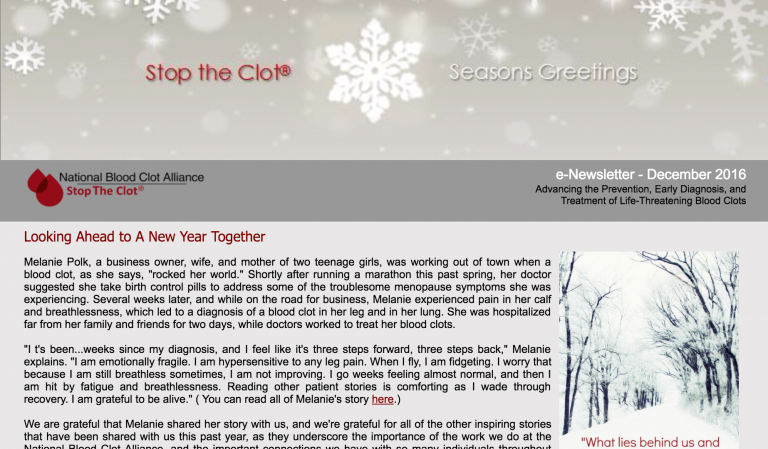 ---
November 2016 Focus: NBCA's Online Support Community & Gratitude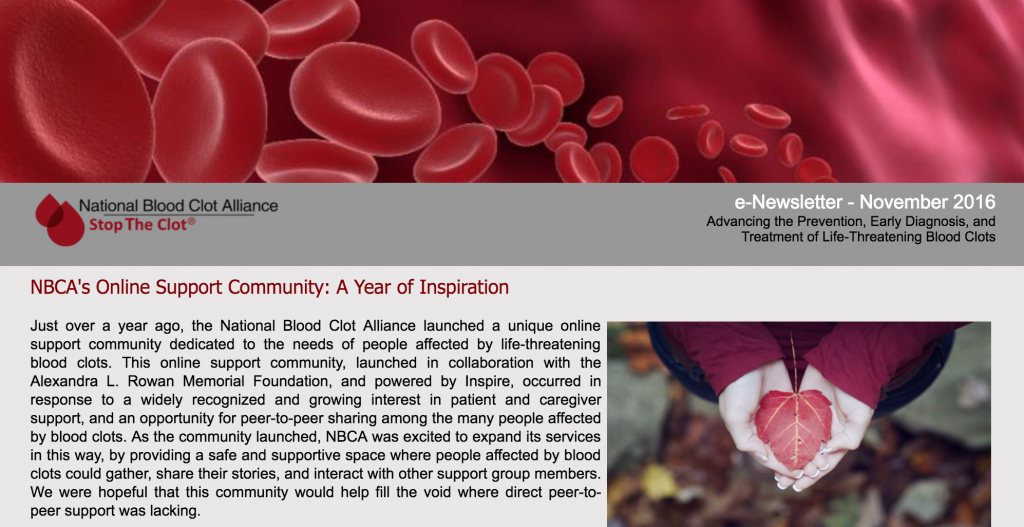 ---
October 2016 Focus: World Thrombosis Day
---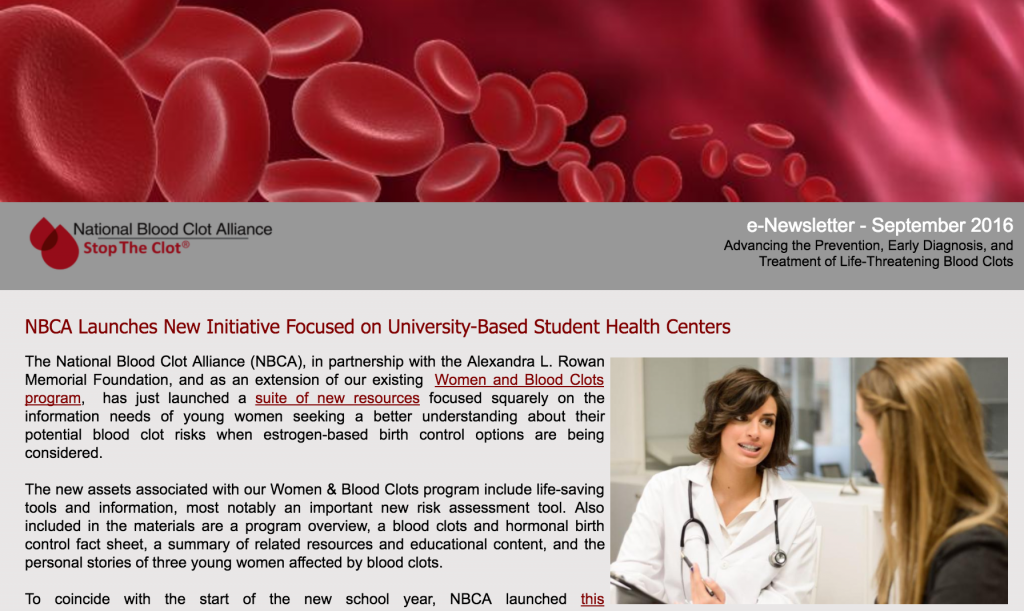 ---
August 2016 Focus: Announcing a New NBCA Awareness Campaign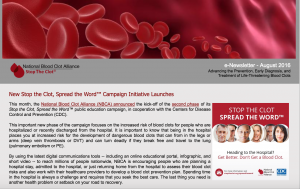 ---
July 2016 Focus: Prescription Patient Stories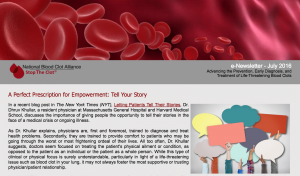 ---
June 2016 Focus: Destination Bound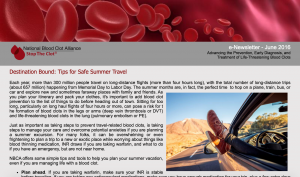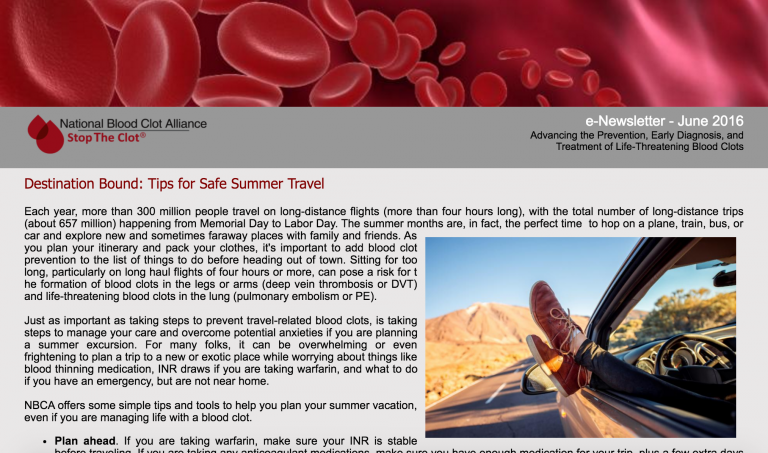 ---
May 2016 Focus: Join the Women & Blood Clots Movement
 
---
April 2016 Focus: Spring Into a Healthy Life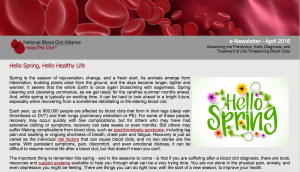 ---
March 2016 Focus: Blood Clot Awareness Month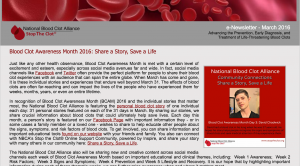 ---
February 2016 Focus: National Heart Month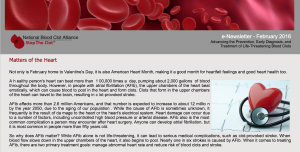 ---
 January 2016 Focus: Research – Review – Report
---