My son William was born August 21, 2020 and was healthy. But two days later, we noticed that his right leg was swelling up and turning purple. He was transferred to our local children's hospital and he was admitted to the NICU on August 24, 2020.  
We were in the NICU until September 11. He received blood thinners through an IV and the doctors attempted a couple of procedures to remove them, but were unsuccessful. William was diagnosed with DVT in his right and left iliac veins, right femoral vein and his inferior vena cava (IVC) vein. His doctors determined that they formed during pregnancy.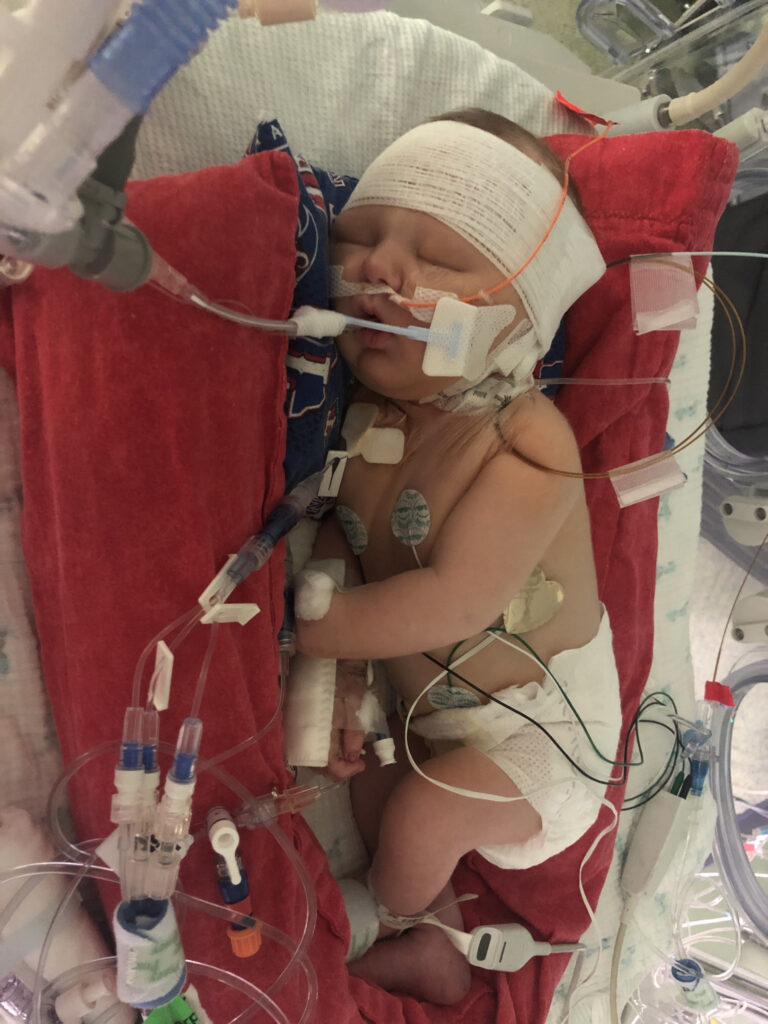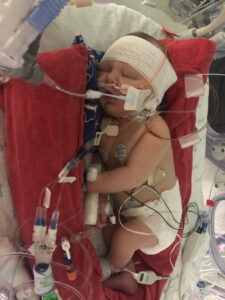 We were sent home from the NICU with twice-daily Lovenox injections, which we gave him for 13 months. In October 2021, William was officially diagnosed with protein S deficiency. We switched from injections to warfarin tablets along with weekly INR checks. After 13 months on warfarin, doctors changed his medication to liquid Xarelto, which meant no more weekly INR checks. 
In terms of genetic factors, William's grandfather and sister on his dad's side have protein S deficiency, too. This has made us more cautious with everything we do with William because of the increased risk of bleeding. 
My advice is that if you think something is wrong, get it checked out. Don't wait. 
Resources
Protein S Resources
Blood Clot Support Group
INR Self-Testing