NBCA begins the New Year with tremendous momentum in social media growth, meeting patient adherence challenges and advancing advocacy.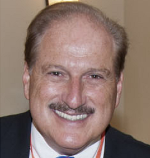 Warm wishes from all of us at NBCA to you and your families for a healthy, happy and fulfilling New Year!  We completed another successful year in 2013 that saw significant growth in our awareness efforts.  We went "viral" in social media with educational video modules from our signature Stop the Clot ® Forum, and significantly grew our presence on Facebook, YouTube and Twitter.
The number of visitors to our website at www.stoptheclot.org grew from 650,000 in 2012 to 1.1 million in 2013 and website hits quadrupled from 10 million in 2012 to more than 40 million in 2013. These are great signs that our messages are being heard by more and more people across the country and that more people are looking to us as a respected resource.  I take this opportunity to acknowledge the great partnership we've had with the Centers for Disease Control and Prevention (CDC) in making such awareness possible.
We recently published the proceedings of a major summit we hosted in 2013 on "Effective AC (Anticoagulation) Management: Promoting and Simplifying Adherence." The project was undertaken with generous support from Boehringer-Ingelheim and Janssen pharmaceutical companies.  NBCA recognizes that medications won't benefit people if they don't take them.  Several million Americans are being treated for blood clots or blood clot threats, such as folks with Atrial Fibrillation (AFib).  Alarmingly, however, research suggests that as many as 50% (half) of these individuals will forgo their blood thinners after a year despite the lethal risks from such treatment non-adherence.
NBCA will continue its work on the adherence challenge in the New Year. As a part of that initiative, NBCA will also actively promote education and tools to help patients to be better equipped, enabled, empowered and engaged to assume greater responsibility for their own health and become a more equal partner in their health care.  Research has demonstrated that such patients are more accountable for their health, have better health outcomes and generally feel better about themselves and their overall health care experience.
Finally, 2014 is a time of new beginnings for NBCA. Since becoming the NBCA's CEO in mid-September of last year, after serving on its Board of Directors for more than 4 years, I believe we have entered the New Year with tremendous momentum.  It is an energy built on the growing recognition we've earned for our continuing progress, our leadership and our enormous potential.  As a long-time consumer advocate, I am particularly enthusiastic about our Board's decision to move NBCA's headquarters to the Washington, DC area. (See the article on our move.)
We plan to influence policymakers and coalesce with like-minded partners to dramatically increase the government's investment in addressing blood clots. The current federal investment is woefully inadequate to address the growing public health issue and expense represented by blood clots – (1) a leading cause of death in hospitals and the number one reason for costly hospital readmissions; (2) a silent killer that now causing more deaths than breast cancer, AIDS and vehicular accidents combined; and (3) a highly preventable condition that too often gets misdiagnosed and mistreated with fatal consequences and unnecessary care.
You can be sure that NBCA will be at the forefront of advocacy efforts to educate policymakers about these facts and the importance of ensuring adequate resources to better understand and prevent blood clots.  It is an investment not only in saving lives but also saving billions of dollars in avoidable health care costs, which is good news in both human and economic terms.
NBCA is the only non-profit patient/consumer-led and -driven voluntary organization nationally representing the interests of those with or subject to blood clots.  With the kind support of people like you, our voices will be heard.  On behalf of those we serve and all the volunteer leaders and staff of NBCA, this two-time blood clot survivor thanks you sincerely and encourages your continuing support for the great year that lies ahead in promoting our cause.