Board of Directors and Officers

Leslie L. Lake, Board President
Leslie Lake is the Co-Founder and Managing Director of Invus Financial Advisors, LLC, an investment boutique based in New York City. Leslie co-founded the firm in 2006, with a specialty in long short equity strategies. Leslie has been managing assets within the hedge fund industry since 1995.
In 2018, Leslie suffered a bilateral pulmonary embolism (PE). Her quest to learn more about venous thromboembolism (VTE) lead her to the National Blood Clot Alliance via the organization's online Stop the Clot® Support Group and Discussion Community, powered by Inspire. Despite living in New York City, Leslie was shocked by the lack of information available to her after her PE.
As Board President, Leslie is committed to raising public awareness so no person affected by blood clots is without the necessary information they need to prevent or successfully treat VTE, and that they also have the information they need to navigate the spectrum of lifestyle issues that can follow a blood clot diagnosis.
Leslie holds a BS in Economics from Simmons College, where she is also a Trustee, member of the Finance and Investment Committees, and Vice Chair of the Board of Trustees. An avid equestrian, Leslie resides in Manhattan.
---
Mimi MacKinnon, Board Vice President
Mimi MacKinnon is an Event Manager at the National Football League.
On May 10, 2013, Mimi suffered a near fatal pulmonary embolism at the age of 31 related to birth control. During her journey, she has searched for ways to become meaningfully involved in the cause to help raise awareness, especially about the dangerous side effects attributed to hormonal birth control. Mimi is a recent addition to the NBCA Board of Directors, and she is looking forward to contributing and raising awareness about this worthy cause.
Mimi is the daughter of Peter and Sue MacKinnon, and she has two wonderful sisters, Kelly and Christie. She has a BA in educational studies from Trinity College, where she played four years of varsity ice hockey. Mimi currently resides in Glen Cove, NY.
---

Teresa Bordeaux, Board Treasurer
Teresa Bordeaux is a Lead Technical Manager for the Governmental Audit Quality Center (GAQC) at the Association of International Certified Professional Accountants where her primary responsibility is to assist with governmental auditing and accounting matters. She supports the activities of the GAQC and helps staff both the GAQC Executive Committee and the State and Local Government Expert Panel.  Prior to joining the GAQC team in 2012, Teresa was a Technical Manager for both the AICPA Professional Ethics and Peer Review teams.  She began her career in public accounting and later worked with the North Carolina Local Government Commission and the City of Raleigh before joining the AICPA in 2006.
Teresa holds a bachelor's of arts in accounting from North Carolina State University. She serves on the Government Accounting and Auditing Committee of the North Carolina Association of CPAs. Teresa is a frequent speaker at state and national conferences on governmental auditing including recent revisions to auditing standards for recipients of federal financial assistance (Uniform Administrative Requirements, Cost Principles, and Audit Requirements for Federal Awards at 2 CFR 200).  Teresa is currently serving on the Steering Committee for the Medical University of South Carolina study, "Comparative Effectiveness of Pulmonary Embolism Prevention after Hip and Knee Replacement (PEPPER)," which is funded through a Patient-Centered Outcomes Research Institute (PCORI) award. The purpose of the study is to combine information about effectiveness in preventing blood clots in the lungs and legs with the opinions of patients about the safety of the most commonly employed blood thinners. This work will provide background information to help both patients and their surgeons in deciding which blood thinner would be best to use after hip and knee replacement.
Teresa and her husband Larry, have two sons and live in Cary, NC. Larry developed portal vein thrombosis in 2007 and in 2009 the clot extended into his superior mesenteric vein and he began treatment with Coumadin.  Larry is a lifer on Coumadin and does home testing of his INR. Teresa wants to help NBCA spread awareness about all clotting issues including those like Larry's that don't involve the extremities.
---
Kay Holcombe, Board Secretary
Kay Holcombe is Senior Vice President for Science Policy, BIO, the Biotechnology Industry Organization. Prior to that, she was a Senior Policy Advisor at the Genzyme Corporation, a subsidiary of the Sanofi Healthcare Company. Her background as a lobbyist extends beyond her current position. Previously she was Vice President of Policy Directions Inc., a government relations firm specializing in strategic planning and legislative and regulatory advocacy regarding healthcare and related issues.
In addition to this she has held leadership positions on a long list of federal healthcare committees. Given her background, she plays a critical role in our government and pharmaceutical relations. Kay received her MS in chemistry from Virginia and currently resides in Washington D.C.
---
ALOK A. KHORANA, MD, F.A.C.P., F.A.S.C.O., PROFESSOR OF MEDICINE, CLEVELAND CLINIC LERNER COLLEGE OF MEDICINE, CASE WESTERN RESERVE UNIVERSITY, THE SONDRA AND STEPHEN HARDIS CHAIR IN ONCOLOGY RESEARCH, VICE-CHAIR FOR CLINICAL SERVICES OF THE TAUSSIG CANCER INSTITUTE (PART OF CASE COMPREHENSIVE CANCER CENTER) AND DIRECTOR OF THE GASTROINTESTINAL MALIGNANCIES PROGRAM AT THE CLEVELAND CLINIC, CLEVELAND, OHIO. NBCA MEDICAL AND SCIENTIFIC ADVISORY BOARD CHAIR.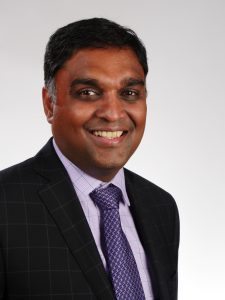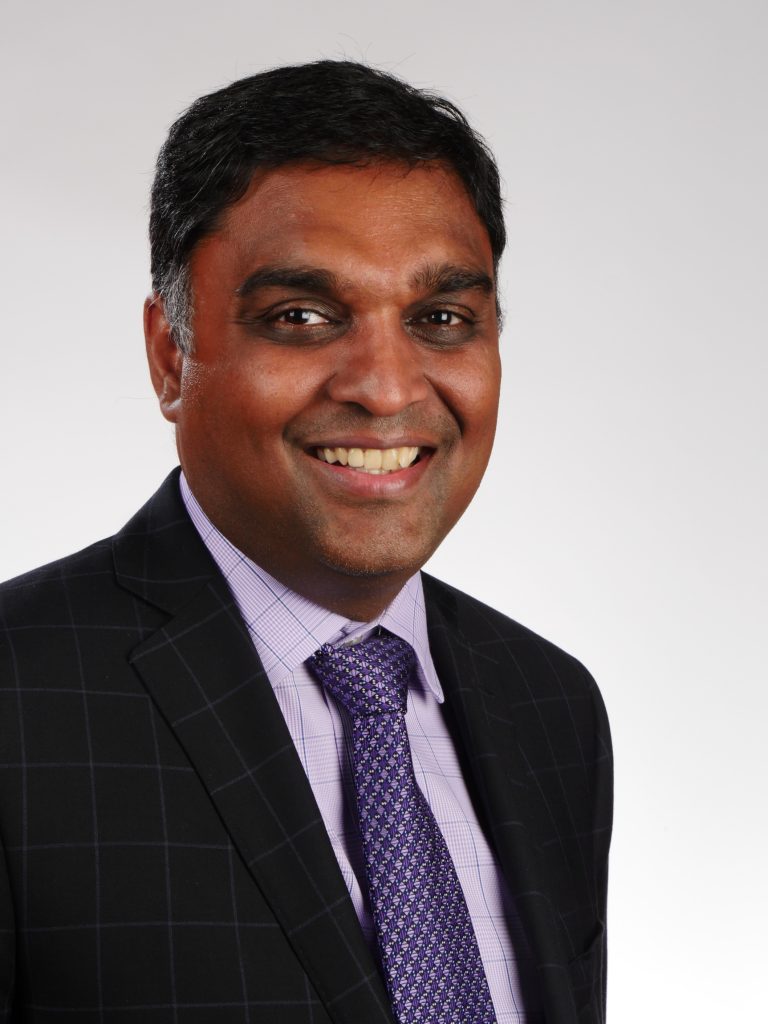 Dr. Khorana's clinical and translational research program focuses on predictive factors and drug development in cancer-associated thrombosis and gastrointestinal cancers and has been funded by grants from the National Cancer Institute, the National Heart, Lung, and Blood Institute, the Hardis Family, the Porter Family Fund, VeloSano, the Cleveland Clinic Center for Excellence, the Scott Hamilton CARES Initiative, Stand Up To Cancer (Colorectal Cancer "Dream Team") and the V Foundation.
Dr. Khorana received his medical degree from Maharaja Sayajirao University's Medical College in Baroda (now Vadodara, Gujarat), India. His postdoctoral training included a residency in internal medicine at the University at Buffalo in New York, and a fellowship in hematology/oncology at the University of Rochester, New York. He is a Fellow of the American College of Physicians and in 2018 was elected Fellow of the American Society of Clinical Oncology.
Dr. Khorana is Past Chair of the American Society of Clinical Oncology (ASCO) Clinical Practice Guidelines Panel (CPGC), Chair of ASCO CPGC's Pancreas Cancer Working Group, Co-Chair of ASCO CPGC's Multisite Advisory Group and Co-Chair of the ASCO Guidelines Panel on Resectable Pancreas Cancer. He has also served or serves on the ASCO Scientific Program Committee and multiple Guidelines/Guidance Panels including those of ASCO, American Society of Hematology (ASH), American Society for Radiation Oncology and International Society on Thrombosis and Haemostasis (ISTH) and as a member of the US Pharmacopoeia Oncology Expert Committee. He was previously Chair of the ISTH Scientific Subcommittee on Hemostasis and Malignancy in 2019, and Dr. Khorana was awarded the Cleveland Clinic's Maria and Sam Miller Professional Excellence Award for Scientific Achievement in Clinical Research.
Dr. Khorana has been published in a variety of journals, including New England Journal of Medicine, Journal of American Medical Association (JAMA), Journal of Clinical Oncology, Blood, Journal of the National Cancer Institute, Clinical Cancer Research, PLoS One, and JAMA Internal Medicine. He has co-authored chapters in multiple textbooks including multiple editions of Cecil Essentials of Medicine and DeVita's Cancer: Principles and Practice of Oncology. He is co-editor of the book Cancer-Associated Thrombosis: New Findings in Translational Science, Prevention and Treatment (Informa, 2007). Dr. Khorana's fiction and creative nonfiction works have been published in the Bellevue Literary Review, Annals of Internal Medicine and Health Affairs and selected for Best American Medical Writing (Kaplan, 2009).
---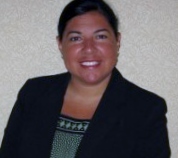 Shawna Russo Baffone
Shawna Russo Baffone is a regional human resources business partner for Take Care Health Systems a Walgreens Health and Wellness Company. She has over 15 years HR experience in the banking and health care industry.  Shawna is an active member of Society of Human Resource Management. Shawna is a graduate of New England Institute.
Shawna survived several pulmonary embolisms while in her twenties and is committed to increasing awareness of thrombosis and thrombophilia.
---
Evan Brovender
Evan Brovender is an Associate at a private equity firm in New York. He holds a BS degree in Applied Economics and Management from Cornell University, where he played four years of varsity football.
Evan's involvement with NBCA began several years ago, after losing his sister to a pulmonary embolism shortly after she gave birth to her third daughter. Since then, Evan has been extremely dedicated to the organization's efforts to advance the prevention, early diagnosis, and successful treatment of life-threatening blood clots. Evan has been an active volunteer with NBCA and has hosted a number of successful fundraising events, including several walks and workout classes. He also ran the 2017 NYC marathon — as a member of NBCA's Team Stop the Clot® — to raise funding to support NBCA's mission.
---
Joe Harouni
Joe Harouni is a digital strategy and eCommerce leader with Deloitte Digital.
During his junior year of college, Joe was hospitalized due to pain in his chest and fluid in his lungs. Joe recovered but the hospital was unable to determine the cause of the issue. It was not until months later, during a routine check-up, that a doctor was able to piece together the puzzle and determine that he had developed a clot in his leg weeks before suffering from a pulmonary embolism. Joe is committed to raising the awareness of clots among the public and among healthcare professionals.
Joe has a BS in Computer Science from Washington & Lee University and currently resides in Brooklyn, NY with his wife Dori and their daughter.
---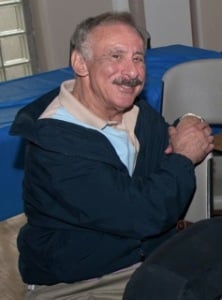 Maury L. Lieberman
Maury L. Lieberman, MSW, MURP, is a community services planner and organizational consultant based in Washington, DC. He has been treated for DVT. For more than 20 years at the National Institute of Mental Health, Mr. Lieberman developed and administered extramural research programs involving urban and social problems, work and mental health, mental health services and training, and prevention/intervention research. He later headed the state mental health planning program, and was responsible for developing a federal mental health response to such concerns as workplace violence, suicide, and trauma. Mr. Lieberman's early career focused on community organization and housing development for immigrant populations, including Mobilization for Youth in New York, whose experiences formed the basis for the national anti-poverty program.
Since retiring from the federal government, he has been active in local, regional and national organizations, as well as consulting and serving as adjunct faculty member and lecturer in graduate schools of social work and city planning. He currently serves on the Board of the American Foundation for Suicide Prevention. He has also served on the Board of the Green Door in Washington, DC, which helps people recovering from mental illness to live and work in the community, as well as active volunteer roles with the American Councils for International Education and Children International. Mr. Lieberman holds a BA in Sociology from the University of Wisconsin, a MSW from Rutgers University, and a Master of Urban and Regional Planning (MURP) from the University of Pittsburgh School of Public and International Affairs, and completed doctoral studies (ABD) in City and Regional Planning at Cornell University.
---

Jessica McElroy
---
Sara Wassenaar, DDS
Dr. Sara Wassenaar practices general dentistry in Alma, Michigan, at Wassenaar, Frutiger, Moeggenborg DDS. She has been active in her community and on several boards. She is a past City Commissioner and Chamber of Commerce board member. Dr. Wassenaar currently serves on the Board of Directors for Mid-Michigan Medical System and is Past-President of the Mid-Michigan Medical Center-Gratiot Board of Directors. She is active in many of her local community organizations and in local, state and national dental organizations. Dr. Wassenaar has been honored with the Gratiot Co
Dr. Wassenaar received her B.A. from University of Michigan and her M.S. from University of Denver College of Law. She received her dental degree from University of Detroit and completed her General Practice Residency at Danbury Hospital, Danbury, Connecticut. She serves as a Visiting Faculty member of Spear Education.unty Athena Award for her community leadership and as a role model for women.
She is married to Dr. Richard Frutiger. Their son, John Frutiger, is also a volunteer and organizer of several Stop the Clot events. In 2010, they lost their 23-year-old daughter and sister, Anna, as a result of an undiagnosed deep vein thrombosis and subsequent fatal pulmonary embolism.
---
Click here for more information about NBCA's Medical & Scientific Advisory Board.
Click here for more information about NBCA's Programs and Services.