My na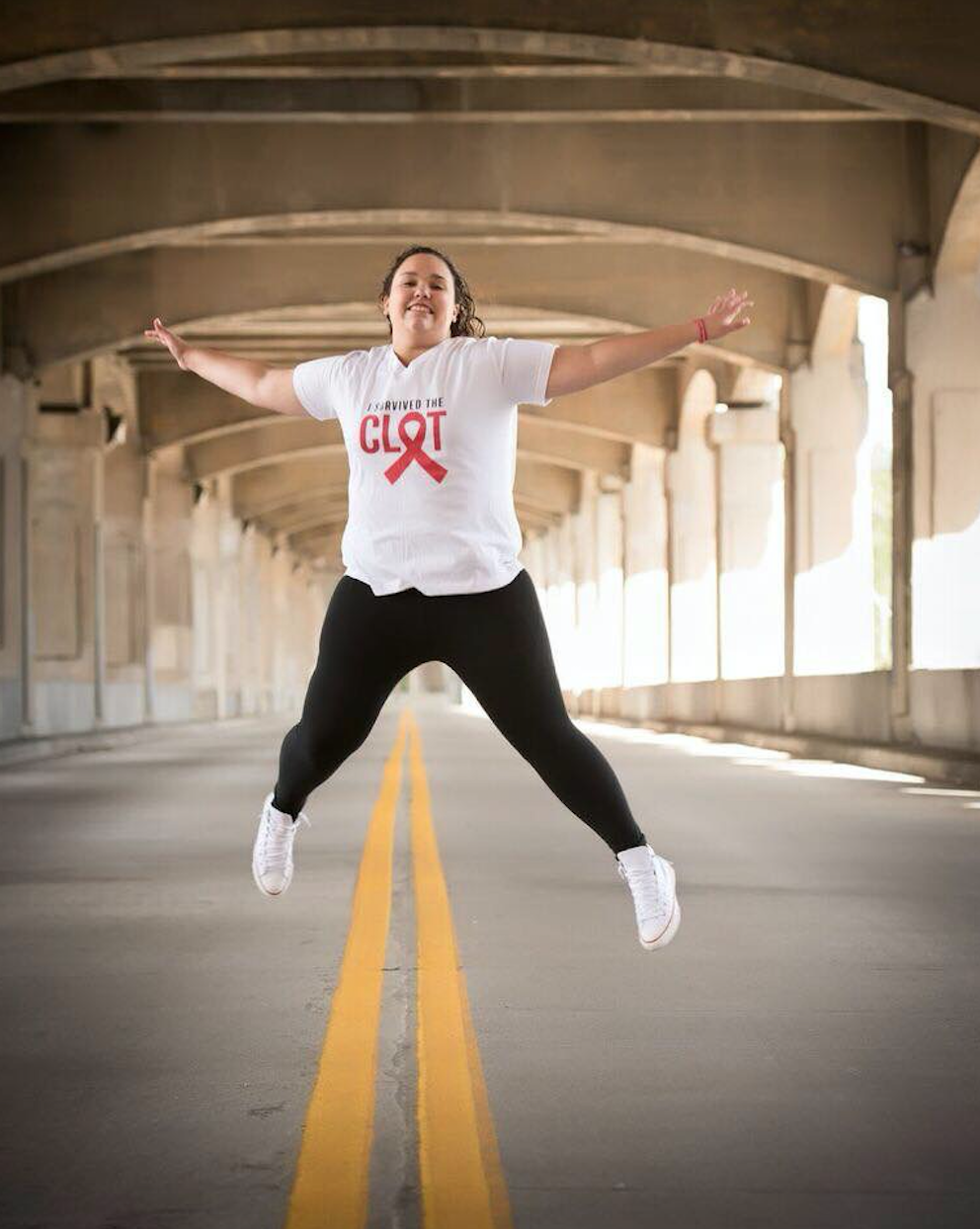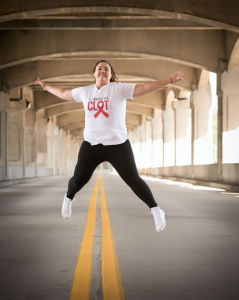 me is Macie Baker, and three years ago, at the age of just 15, I experienced a deep vein thrombosis (DVT or blood clot in the leg). Today, I'm 18, and I have post-thrombotic syndrome.
I had no idea that my life would change forever on June 11, 2013. That day, my life changed in some good ways and in some bad ways. It was a normal summer day, and I was in the backyard swimming pool. My cousin was changing the pool filter and I fell into the open hole, cutting my foot in more than 20 places. The strange thing was, it hardly bled, but we wrapped it and kept an eye on it.
By the next morning, my leg was purple. From that fall, I developed a blood clot in my left leg that was more than three feet long. I did not even really know what a blood clot was at that time, but after a few hours at the hospital, I realized that this was very serious. At that point, I had no idea what was going to happen or how it would affect me. I also had no idea how long it would affect me. I know now that it will affect me for the rest of my life and impact many decisions I make each and every day.
I look back now and realize that it was one of the scariest moments of my life. I was only 15 years old, and I was being rushed from the urgent care to the emergency room to be seen by many doctors. They sent me for an ultrasound and they found a blood clot in my leg. Later they discovered the blood clot was actually more than three feet long. After being at the emergency room, I was sent by ambulance to Children's Mercy Downtown, where I spent one week in the Intensive Care Unit.
While I was in the hospital, several different types of doctors were involved in my care. I was later told that if I had not gone to the hospital that night, I would have been dead by the next morning. At that point, I knew it was serious, but I wondered why I had never heard of children having blood clots. The truth is, because awareness about blood clots affecting children is very low, but I want that to change and it needs to change. Raising more awareness about children and blood clots has become a mission in my life now.
My doctors are awesome and want to help me in my mission to raise more awareness about blood clots in children. I go to doctors appointments every month and talk about how I can raise more awareness. So far, I have had bracelets and t-shirts made to help raise awareness in my community. I am also working on trying to start a 5K race. One of my goals in life is to spread awareness about blood clots in children and I want people to know that it doesn't just happen to adults, it happens to kids more often than you think.
Ever since June 11, 2013, my life has changed.  Not only has it changed me and my life in different ways, which may appear to be difficult ways, but I don't look at it that way.  Now I have chosen to look at my situation in a positive way and help bring awareness to others. I want to focus my future on doing what I can to help save as many children's lives as possible by spreading awareness so people know the signs and symptoms of a blood clot.
Blood clots don't just happen to adults, they happen to children too. Hopefully, my efforts will help to stop the clot and keep awareness flowing.
---
To join our online discussion community and connect with other people who have experienced a blood clot, please click here.
---
To learn more blood clot risks, signs and symptoms, please click here.
To learn more about pediatric DVT/PE, please click here.
To learn more about how you can get involved with raising awareness for NBCA, please click here.
---
To share your story with NBCA, please click here.