This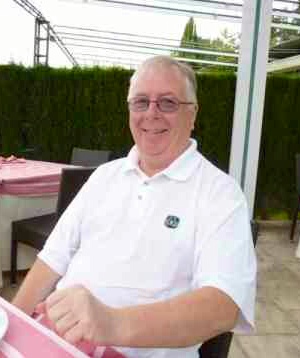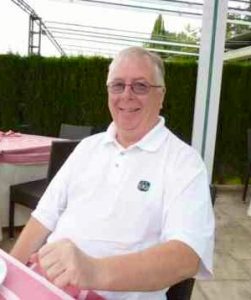 is my Dad's story. His name was David Smith.
My Dad died of a pulmonary embolism (lung clot) on October 24, 2012. He was only 63 years old. His sudden death has devastated our family and left us wishing we had been aware of the signs of pulmonary embolism (PE) and able to help him.
My Dad was suffering from prostate cancer, which was being treated with hormone therapy. Since his diagnosis in 2011, we were all making sure he lived life to the fullest. This wasn't difficult for my Dad who had so many interests. He loved music, literature and the church. Even at 63, he was continuing his education by doing correspondence courses.
In April 2012, my Dad went to his doctor with severe pain on one side of his back. The doctors thought it might be kidney stones, but a CT scan (an x-ray that can take detailed pictures of the kidneys), ruled this out. No further tests were done as the pain subsided.
From month to month, he had severe shortness of breath. He was taken off one of the drugs for the cancer, but the shortness of breath persisted. A chest X-ray was done which only found plural thickening (thickening of the lining of the lungs). Again, no further tests were done.
My Dad collapsed at his work on the afternoon of October 24, 2012.
He regained consciousness and seemed well enough to joke with his colleagues before the ambulance came. On the way to the hospital my Dad died of a pulmonary embolism. My mother was following the ambulance hoping to see him at the hospital, but ended up getting there before it as the paramedics stopped on the way to try and resuscitate my Dad.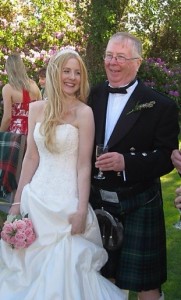 I last saw my Dad alive on October 22, 2012. He was in good spirits after having good news from the hospital about his cancer being contained. He seemed very short of breath but told me it must be a side effect from his medication and condition.
Cancer patients have an increased risk of blood clots. My Dad did not have a stay in hospital or go on any long haul flights. I hope this story will highlight the risks to others and make sure that people who experience severe shortness of breath are tested for pulmonary embolism. If he was I may still have my wonderful Dad with me today.
Take Home Messages:
Pulmonary Embolism is sometimes missed or diagnosed as something else.
People with cancer have an increased risk of PE.
The risk of PE increases if you receive hormone therapy for the cancer (estrogen, etc)
If you have cancer and experience chest and/or back pain with shortness of breath, call 911, or go to an emergency room immediately. This is a life threatening emergency.
A chest x-ray may not be sufficient to diagnose a PE.
Chest and/or back pain in cancer patient with shortness of breath should be considered by patient and provider to be a PE until proven otherwise.