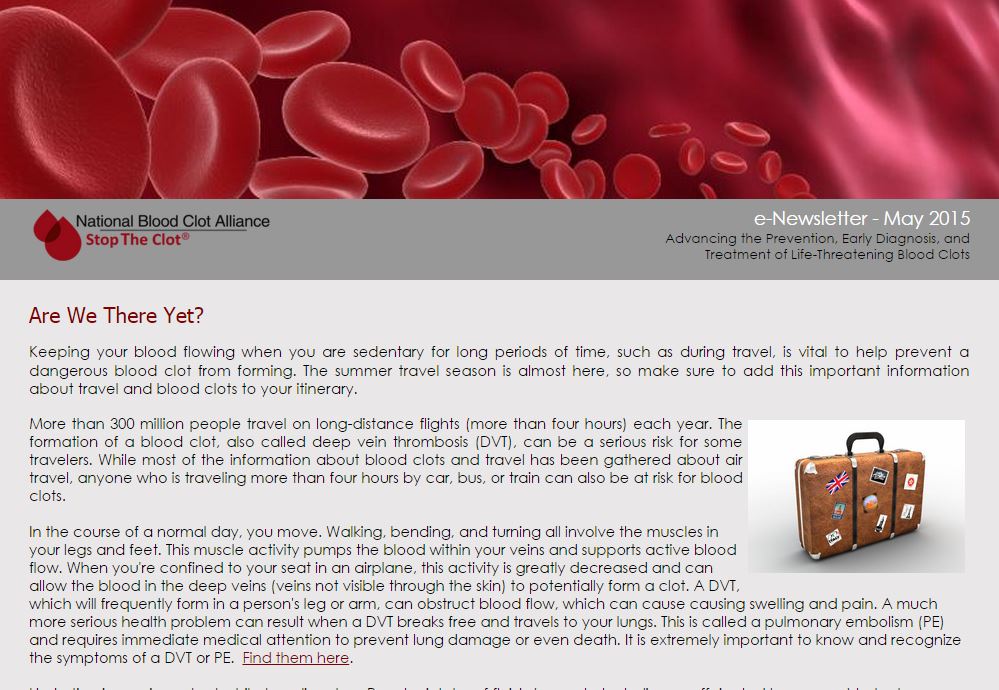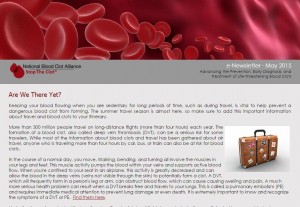 NBCA's May e-Newsletter comes just in time for the summer travel season.
In this month's issue, we look at the increased risk of blood clots connected to long trips, or an extended amount of time in a plane, train, car or automobile.
Check it all out here:  May e-Newsletter.
You can also check out our previous newsletters here:  2015 e-Newsletters.
To have your name added to our e-Newsletter mailing list and delivered directly to your inbox, please drop a line to: info@stoptheclot.org.