Five Years Running 2012 – 2016
Why Run for Team Stop The Clot®?
Once again, Team Stop The Clot® is proud to be an Official Charity Partner of the 2016 TCS New York City Marathon. We look forward to celebrating our 5th anniversary year with our 2016 Team – and are excited to share your incredible energy and passion to help you cross the finish line on November 6, 2016.
So what's it been like these past four years?  Well, thanks to the tireless efforts of 35 Team members (many of whom are blood clot survivors) we've raised $176,000 and brought awareness to critical information including blood clot signs, symptoms and risk factors to countless individuals. Sharing this information is important because blood clots affect everyone and sadly, 274 people die everyday due to a blood clot. People of all ages and from all walks of life can be affected by a blood clot – blood clots don't discriminate. Tragically, too many lives are lost because many people simply do not know about blood clots, if they are at risk for them or even how to prevent them. It is our hope that Team Stop The Clot® can change it all by raising funds, raising awareness through walking and running to Stop the Clot®. Sign up today. You'll be glad you did.
Team Stop The Clot® Program Benefits
Beyond a doubt, we're one of the most supportive, energetic and fun charity teams. Sporting red polka dot shirts and other Team gear, you'll see us running throughout the US increasing blood clot awareness at 5Ks, 10Ks, Half Marathons and Marathons. Our shirts inspire questions. Our Team members have the answers. As a member of Team Stop The Clot® your benefits include:
Access to our past team members – maybe even in your own community
Team Stop The Clot® Facebook page
Patient Runner Match Program
Personalized fundraising webpage and fundraising assistance
Marathon Weekend Brunch Celebration
Race day singlet and other Team Stop The Clot® swag
Ready To Run?
Team Stop The Clot® is sure to fill up fast. If you're filled with motivation, eager to make a difference and ready to put meaning to your miles – we're ready for you.  We have a fundraising minimum for each runner of $2,500*. We have a fundraising maximum for each runner of $51,495. Just kidding. Fundraising mogul Phil Kean raised that much last year and he would love it if someone could beat it. He started with a $10,000 goal, which he hit in three weeks, then raised his goal to $20,000 and met that within six weeks. Onward to his $50,000 goal – and he exceeded that by early fall. He has great tips to share for those willing to put in the effort.  So think about what your personal fundraising goal is and think about how much you want to meet or exceed it. Tell us how you plan to raise funds and there is an excellent chance you'll be running the five boroughs of New York with your red polka dots for Team Stop The Clot®.
Take a few moments to complete the application and submit it to jelkin@stoptheclot.org by email or fax to 781.784.5531. Applications are reviewed in the order they are received, and entrants will be informed of their status within 2 weeks of submission.
* Please note, runners interested in joining Team Stop The Clot® who have obtained an official entry from another source are encouraged to apply as well.  The minimum fundraising requirement for those individuals is $500, which will provide them will all of the regular team benefits.
Need More Inspiration?
Click here to see 2015 Team Stop The Clot photos and race highlights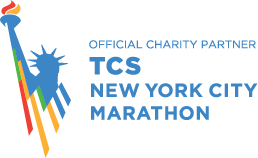 Team Stop the Clot® Contact Information:
Judi Kaplan Elkin, Director, Development & Regional Affairs 703.935.8873
Caitlin Augustine, Program Assistant, Development & Regional Affairs 703.935.8877