NBCA to form Coalition to Overcome Barriers to Optimal Care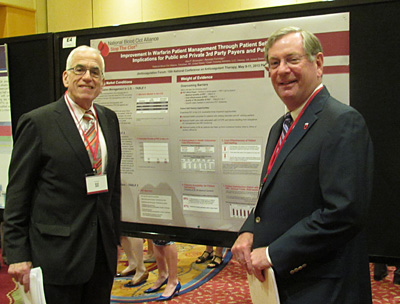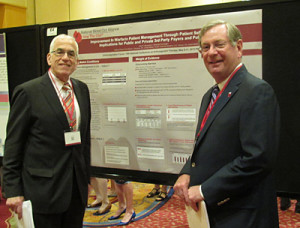 Phoenix, AZ May 10 – The National Blood Clot Alliance (NBCA) presented a report today calling for overcoming the barriers to optimal care for patients on warfarin (blood thinners) for deep vein thrombosis/pulmonary embolism and atrial fibrillation. Click here to view the report " Improvement In Warfarin Patient Management Through Patient Self Testing (PST): Implications for Public and Private 3rd Party Payers and Public Health".
The Report
The report was presented at the 12th National Conference of the Anticoagulation Forum and it concludes that there are barriers to home monitoring, or Patient Self-Testing (PST), that compromise optimal care. This monitoring ensures that the dosing level of warfarin is maintaining the proper therapeutic range to minimize the potential of bleeding or clotting.
According to Alan Brownstein, CEO of the National Blood Clot Alliance (NBCA),
"Less than 5% of the 2.5 million patients taking warfarin test their blood at home through PST……There are substantial data that demonstrate improved health outcomes for patients using PST."
Randy Fenninger, NBCA president and co-author of the report, said "one of the major barriers to PST is the lack of patient/clinician awareness of PST." Fenninger pointed to other barriers including cost of testing equipment, and inadequate coverage and reimbursement for health professionals and patients."
Brownstein said "NBCA is determined to overcome these obstacles and is seeking to form a coalition to expand PTS access throughout the U.S."
The National Blood Clot Alliance's mission is to advance prevention, early diagnosis and successful treatment of blood clots, clotting disorders and clot-provoked strokes through public awareness, advocacy and patient and professional education.
For questions contact Alan Brownstein at 917.209.2000 phone or by email at: abrownstein@stoptheclot.org
Click here to review the signs and symptoms of DVT/PE.