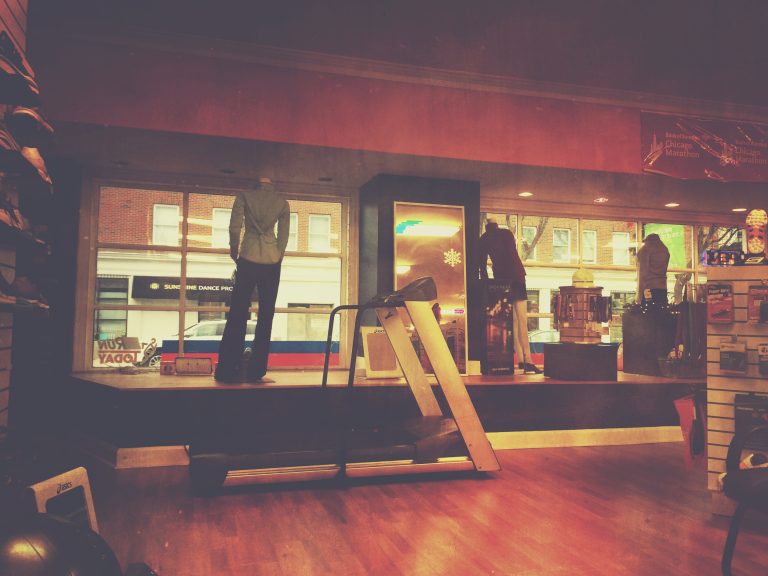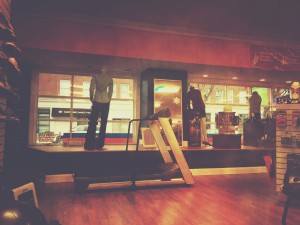 Whether you consider yourself a true endurance athlete, a weekend warrior or gym rat, or even if you're more inclined to spend your free time sprawled out on the couch, this is an event that you won't want to miss if you're interested in helping NBCA advance its mission, and if you want to watch one of NBCA's own embark on a combination fund-raising and record-setting mission.
The mission: 24 Hours on a Treadmill, or tread24.com for short, is an exciting new fund raising initiative designed and now being orchestrated by 35-year-old Eric O'Connor, a member of NBCA's volunteer leadership who has served on NBCA's Board of Directors since June of 2014. His goal is to run 100 miles — on a treadmill, and in the storefront of his local running shop, Run Today, located in Glen Ellyn, Illinois — beginning on Friday, April 10, at 2:00 pm, and finishing 24 hours later, at 2:00 pm the next day, Saturday, April 11.
Eric, who three years ago survived multiple blood clots in his lungs, is always quick to lend a hand, sharing his digital expertise to help NBCA transform its website when he first started volunteering with NBCA, to more recently stepping up to volunteer as Chair of NBCA's Development Committee. Now, Eric has his sights set on yet another new challenge, and we know that, just like Eric, this event is going to be very special. Just 86 days from today, on April 10, 2015, Eric is going to run for 24 Hours on a Treadmill, in an effort aimed at raising funds for NBCA.
Years before he experienced his blood clots, Eric was a marathon runner. Today, he combines his passion for running with his passion for helping NBCA increase awareness about the risk factors and signs and symptoms of blood clots. Just this past year, Eric ran more than 2,100 miles, and also reached several personal milestones: He participated in his 20th marathon, ran his third 50 mile race, and also completed his first 100 mile race. All of these miles surely add up to a very inspirational story, but this commitment on Eric's part also helped to raise more than $8,000 toward the support of NBCA's mission."
"I like to look for new ways to challenge myself and, at the same time, I think it's important to inspire or motivate others who, like me, might have faced setbacks associated with their blood clot experience," Eric explains. "This is a new physical challenge for me, and I'm excited about what it might bring. My greatest hope is that I'm able to capture the imagination of potential donors, and have them get behind me and the crucial mission of NBCA. With their help, we can raise money and raise awareness to help fight the growing public health burden of blood clots."
Each day, an average of 274 people die due to blood clots, which exceeds the average number of people lost each day to AIDS, breast cancer, and automobile accidents combined. These are figures that drive Eric and motivate him to press on in his efforts to increase awareness and support NBCA.
"No doubt, we have to help people recognize the risk factors for blood clots, and to start to think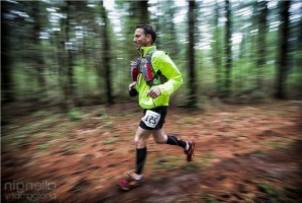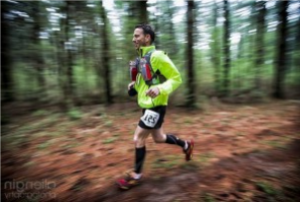 about whether or not they may be at risk," Eric says. "My blood clots occurred after I underwent surgery, which is a leading risk factor for blood clots in the legs (deep vein thrombosis or DVT) and blood clots in the lungs (pulmonary embolism or PE). However, I also came to learn that I had a blood clotting disorder that only added to my risk profile. My life has been changed by this experience, but today I am in control of my care and tuned into the risk factors that I need to manage so that I remain healthy and highly active."
Get Involved
There are a number of ways that you can get involved in tread24.com and lend your support to Eric, namely:
Visit Eric's website and learn more about his story and get updates about his training as the big

tread24.com

date approaches. He has a countdown clock there and will be sharing periodic updates as his plans for the event evolve, new sponsors come on board, and exciting new aspects of the program emerge.
Visit his Crowdrise page and contribute to show your support for Eric, NBCA, and the millions of individuals affected by blood clots who Eric represents and runs for.
Share this story or links to it and/or links to Eric's

tread24.com

website to encourage your friends and family to get behind this cause.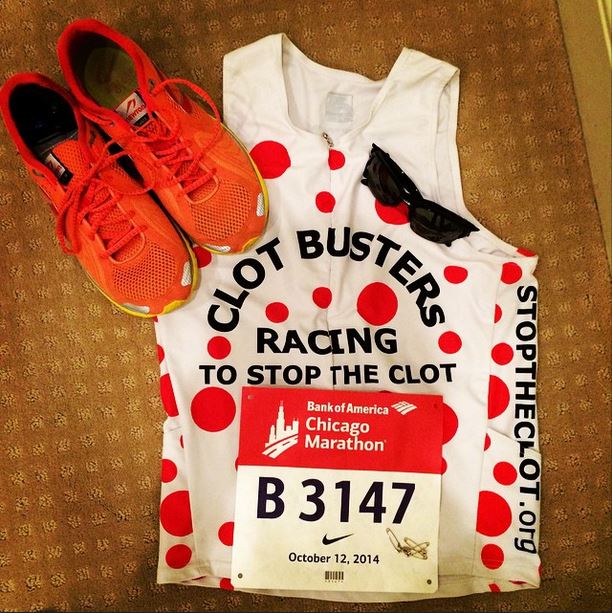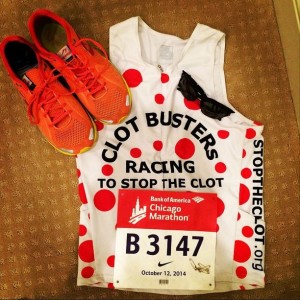 On April 10, 2015, the event will be streamed live on the Internet, so the public can watch Eric pursue this goal. More information about how to connect to the live stream will be shared as the date approaches. So, stay tuned. In the meantime, keep an eye out for Eric, he's always running here, there, and everywhere through the streets and pretty landscapes of Chicago and in connection with other U.S. marathons. Give him a shout out when you see him dressed in his red polka dots as he runs by, and make sure you let you him know that we're all with him on his journey to tread24.
Eric O'Connor is an award-winning wedding photographer based in the Chicagoland area, and the proud dad of three young boys. He and his wife reside with their family and bulldog Louis in Chicago, Illinois. To learn how you can sponsor or support tread24, contact NBCA at info@stoptheclot.org, or Eric O'Connor directly at eric@alloriphotography.com.