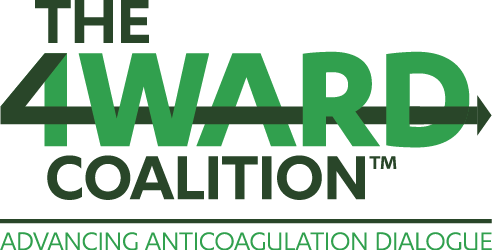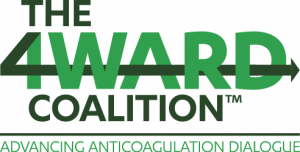 The National Blood Clot Alliance is glad to support the shared decision making tool developed by the 4WARD Coalition™.
The 4WARD Coalition™ is a multi-disciplinary group of experts formed in collaboration with Boehringer Ingelheim Pharmaceuticals, Inc. and dedicated to improving the quality and consistency of care for atrial fibrillation (AFib) patients needing anticoagulation treatment.
The resources associated with this effort are designed to help patients and healthcare providers engage in an informative conversation about AFib-related or clot-provoked stroke and can be found on the 4Ward website: AFib4WARD.com.
Contact info@stoptheclot.org if you have questions about this program.