Statement for the Record Presented by the National Blood Clot Alliance to the
House Committee on Appropriations' Subcommittee on Labor, Health and Human Services,
Education and Related Agencies
March 28, 2014
The National Blood Clot Alliance (NBCA) is pleased to submit this statement in support of increased appropriations for fiscal year 2015 for the Centers for Disease Control and Prevention's (CDC) Division of Blood Disorders, a component of CDC's National Center on Birth Defects and Developmental Disabilities.  NBCA's statement addresses the programs specific to blood clots, known scientifically as Deep Vein Thrombosis (DVT) and Pulmonary Embolism (PE), a major public health problem facing this nation.  Combined, these disorders are known as venous thromboembolism (VTE).  Preventing death and disability from VTE is an important public health priority, and the Division is responsible for all CDC activities related to blood clots and other bleeding disorders.
NBCA asks the Subcommittee to restore funding for the Division to its fiscal year 2010 level, $19.9 million.  The FY 2014 funding has dropped precipitously to $13 million. Of this, support for blood clot prevention has been cut in half, to a mere $560,000, hardly enough to make a dent in a major public health problem that annually kills more Americans than AIDS, breast cancer and motor vehicle accidents combined.  NBCA further requests that the Subcommittee establish a budget line item specific to blood clots and clotting disorders and that $4 million be appropriated for this line each year for the next five years.
Funding this program at the requested level will be a major step in advancing the Surgeon General's 2008 "Call to Action to Prevent Deep Vein Thrombosis (DVT) and Pulmonary Embolism (PE)" and the nation's "Healthy People 2020 Objectives."  The urgency of this request is underscored by the fact that the great majority of blood clots could be prevented.  We have the tools to do that, but the resources to deploy them are woefully inadequate.  Blood clots are the leading cause of unnecessary hospital readmissions in the U.S., costing our nation an estimated $10 billion dollars in avoidable health care expenses annually.  According to the American Public Health Association, DVT deaths are the most common preventable cause of hospital death.   Researchers at Johns Hopkins University School of Medicine recently reported that as many as 70 percent of health care associated VTE could be eliminated with the application of improved prevention protocols.  Other targeted population-based prevention tools can be applied to avert disability and death from blood clots due to aging, lengthy travel, immobility, obesity and other risk factors.
The National Blood Clot Alliance
Founded in 2003, NBCA is a patient led non-profit, voluntary health organization dedicated to advancing the prevention, early diagnosis and successful treatment of life-threatening blood clots such as deep vein thrombosis, pulmonary embolism and clot-provoked stroke.  We work on behalf of people who have or could be susceptible to blood clots, including, but not limited to, people with clotting disorders, atrial fibrillation, cancer, traumatic injury, and risks related to surgery, lengthy immobility, child birth and birth control.  NBCA accomplishes its mission through programs that build public awareness, educate patients and healthcare professionals and promote supportive public and private sector policy.  Our content is reviewed by an internationally recognized Medical and Scientific Advisory Board.  We invite the Members of the Subcommittee to visit our website at www.stoptheclot.org to learn more about blood clots and the programs of NBCA.
Who Has Blood Clots and What Are They?
No American is immune from blood clots, regardless of age, gender, race, ethnicity or health status.  Normal blood clots play an important role in protecting our health because they stop bleeding from a cut or wound.  However, blood clots can also form abnormally, causing a heart attack, stroke, or other serious medical problems. Experts estimate that two million Americans suffer such venous and arterial blood clots every year.  More than 200,000 Americans die from them annually.  An often silent killer, death can be sudden with no forewarning.  But in most instances, the damage can be averted or contained.  Age, smoking, obesity can all contribute to clotting risk, but so can birth control or pregnancy or cancer.  Even prominent athletes in peak physical condition have suffered career- ending, life -threatening clots.  It can happen to any of us.  In fact, the memories of former U.S. Reps. Walter Capps (D-CA) and Jennifer Dunn (R-WA), who died due to blood clots while serving in Congress, motivated the creation of National Blood Clot Awareness Month in March of 2009.
Physicians estimate that as little as 20 percent of blood clots are actually recognized for what they are.  Misdiagnosis and delayed diagnosis are all too common and all too often fatal.  The general public is even farther behind, with surveys showing that nearly three quarters of the population has little or no knowledge about blood clots, their risks, their signs and symptoms and their prevention.  The government must play a greater role in educating the general public, people who are at special risk and health professionals.  This is the "low hanging fruit" of public health prevention that has yet to be adequately picked and the return on investment can be tens of thousands of lives saved and billions of dollars in unnecessary health care expenses avoided!
The Federal Role Has a Vital Role in Meeting this Acknowledged Public Health Priority
Many federal agencies play important roles in the effort to reduce death and disability from blood clots and clotting disorders.  The National Institutes of Health and the National Science Foundation support the work of basic scientists in their efforts to understand the causes and effects of blood clots and identify improved treatments.  The VA also supports research in this field and strives to prevent blood clots in the special population of Americans it serves.  The Agency for Healthcare Research and Quality in 2001 was among the first to recognize that blood clot prevention in hospitals was our best opportunity for patient safety improvement.  The Partnership for Patients makes made blood clot prevention a key component of improved hospital care.  CMS includes surgery-related blood clot prevention as a key measure of hospital quality.  DOD has examined how blood clots can be prevented in the military, affecting soldiers who must often live in cramped conditions, suffer dehydration and experience bone fractures and more severe injuries that require surgery.
Each of these agencies plays a special role in the effort to reduce clotting death and injury.  However, the CDC, the nation's leading prevention agency, is the one best suited to guide and coordinate federal efforts targeted at populations more broadly.  No other agency possesses its unique capabilities in public health outreach, education and promotion.  Regrettably the agency best suited for leadership is the one with the fewest resources.  NBCA believes it is imperative that Congress act now to provide adequate, sustained funding for this specific activity at CDC—the reduction of death and disability due to blood clots.
The funding request presented at the beginning of this statement will provide CDC with the resources it needs to begin seriously to meet this public health challenge.  FY 2014 funding for blood clot programs is only $560,000, half of what was available in the last fiscal year.  The Administration's proposed FY 2015 budget would make no change to this level.  The current funding situation for the Blood Disorders Division has already forced CDC to cut or curtail the few programs it has been able to support. These include two pilot programs to improve community-based VTE surveillance and evaluation; one focused on health care provider education; one targeted at women's health (e.g., blood clots are the leading cause of maternal mortality); and a collaboration with the VA and academia to develop new VTE surveillance tools.  Staffing of the Division has also been cut nearly in half, decreasing by 18 FTEs, including essential personnel with specialized laboratory, IT and analytic skills.  At a time when this public health problem is growing, we have allowed even the small investment in CDC to address it become further negligible.  This is neither thoughtful public policy nor wise economically.
NBCA believes that our citizens deserve better and that federal support for this acknowledged public health priority should be equal to the task.  Tragically, it is not at present.  NBCA urges the Subcommittee to take the lead in making the changes needed to provide CDC with the funds it needs to combat this major public health issue—blood clots, clotting disorders and the ensuing disability that consumes far too many lives and dollars in the U.S. unnecessarily.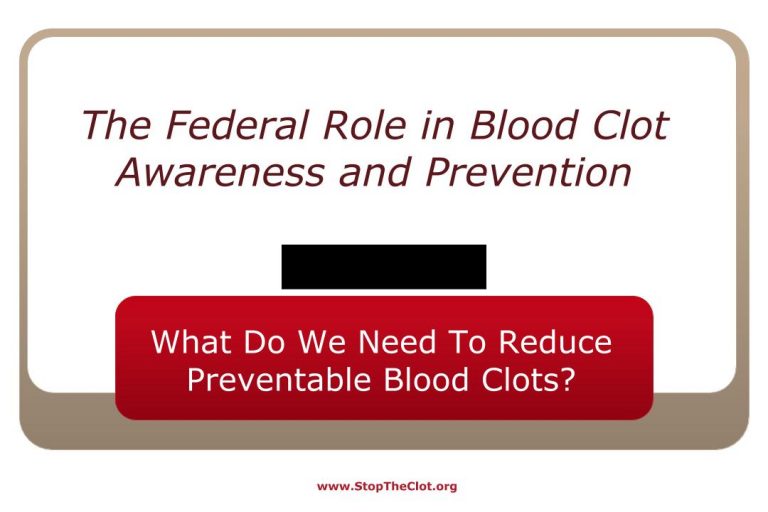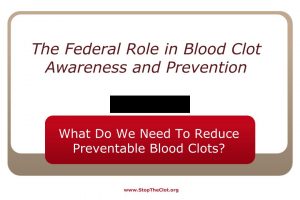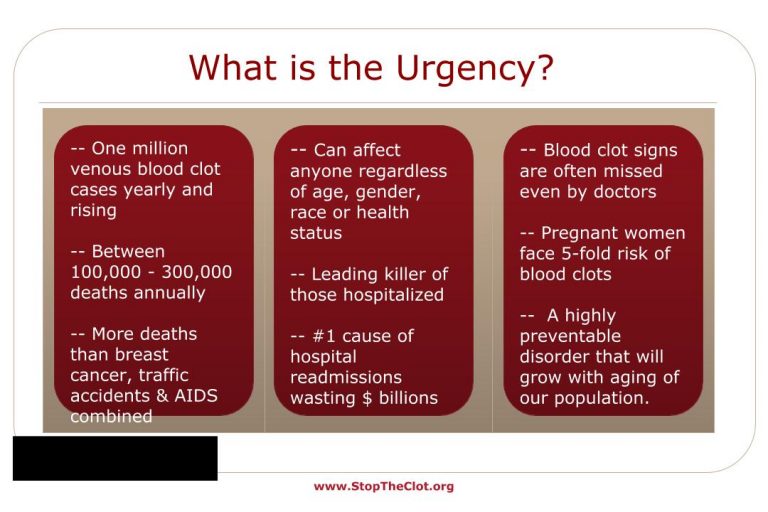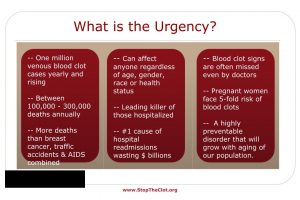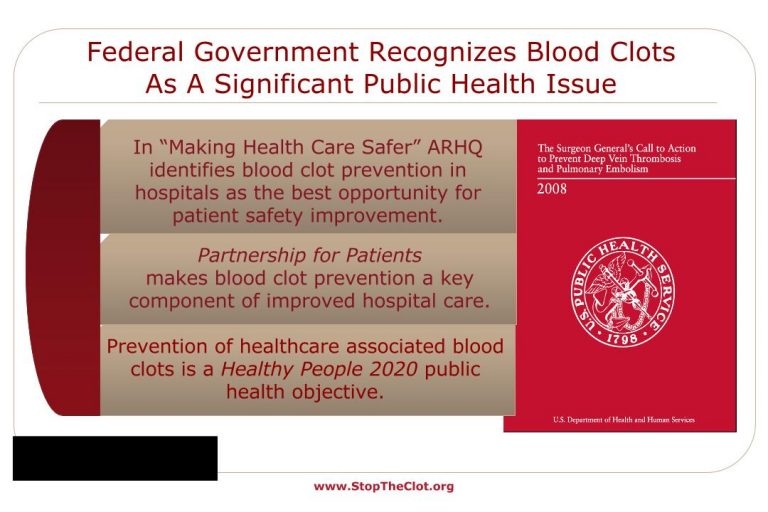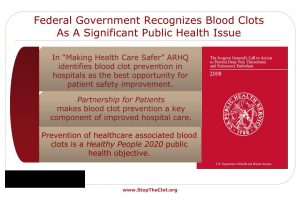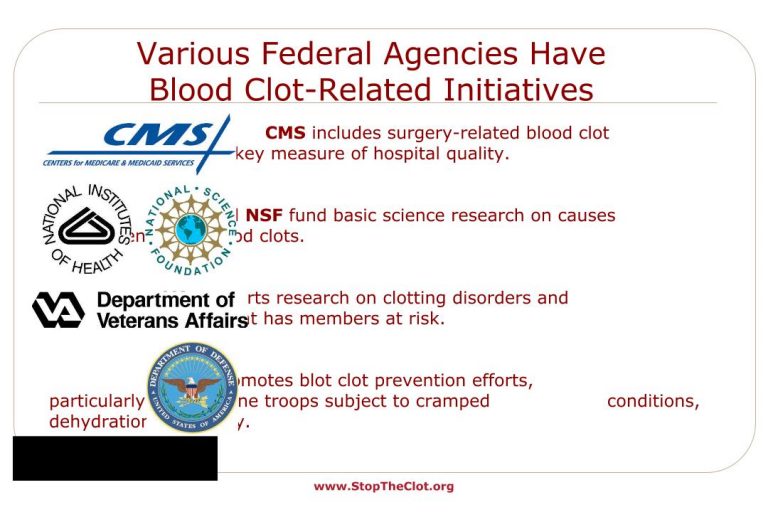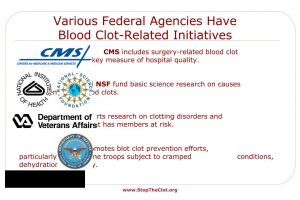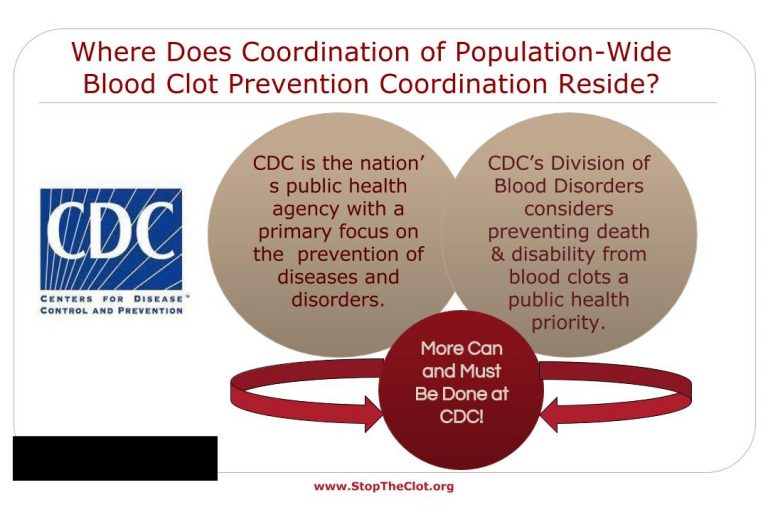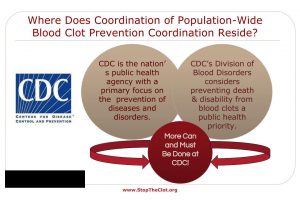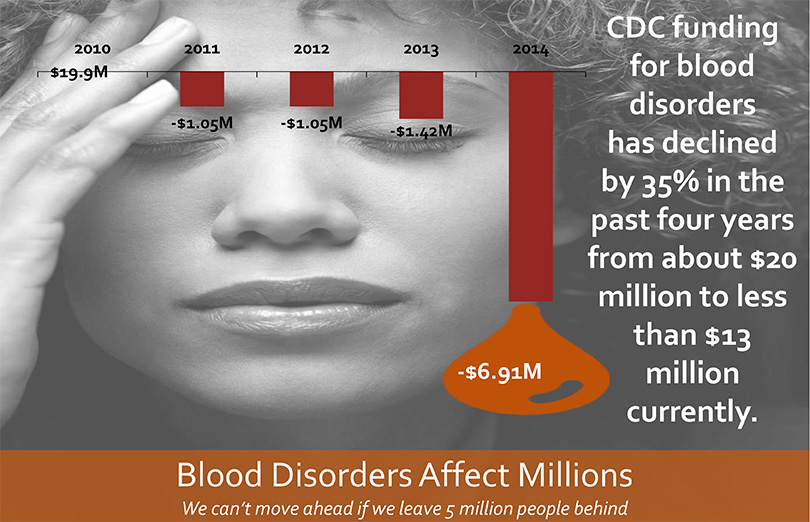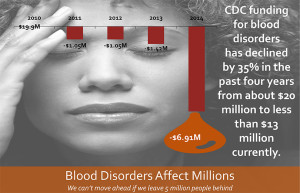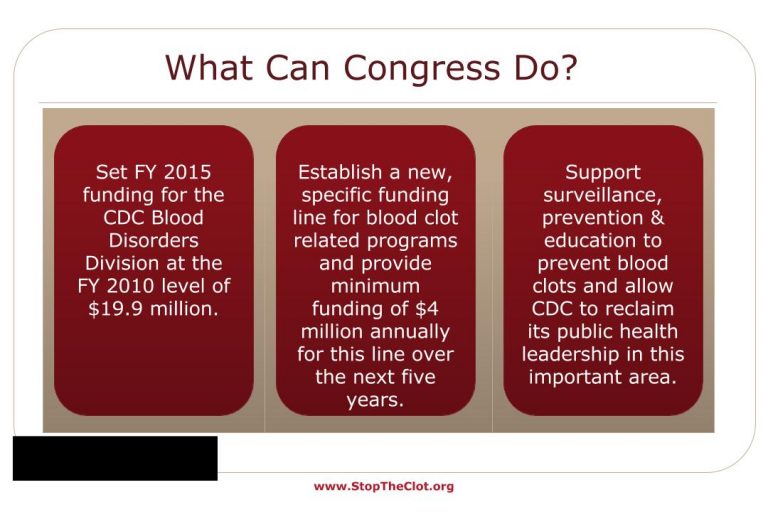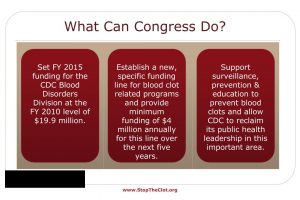 Submitted by: Joseph C. Isaacs, Chief Executive Officer, NBCA, 110 North Washington Street, Suite 328, Rockville, MD 20850, 301-825-9214, jisaacs@stoptheclot.org