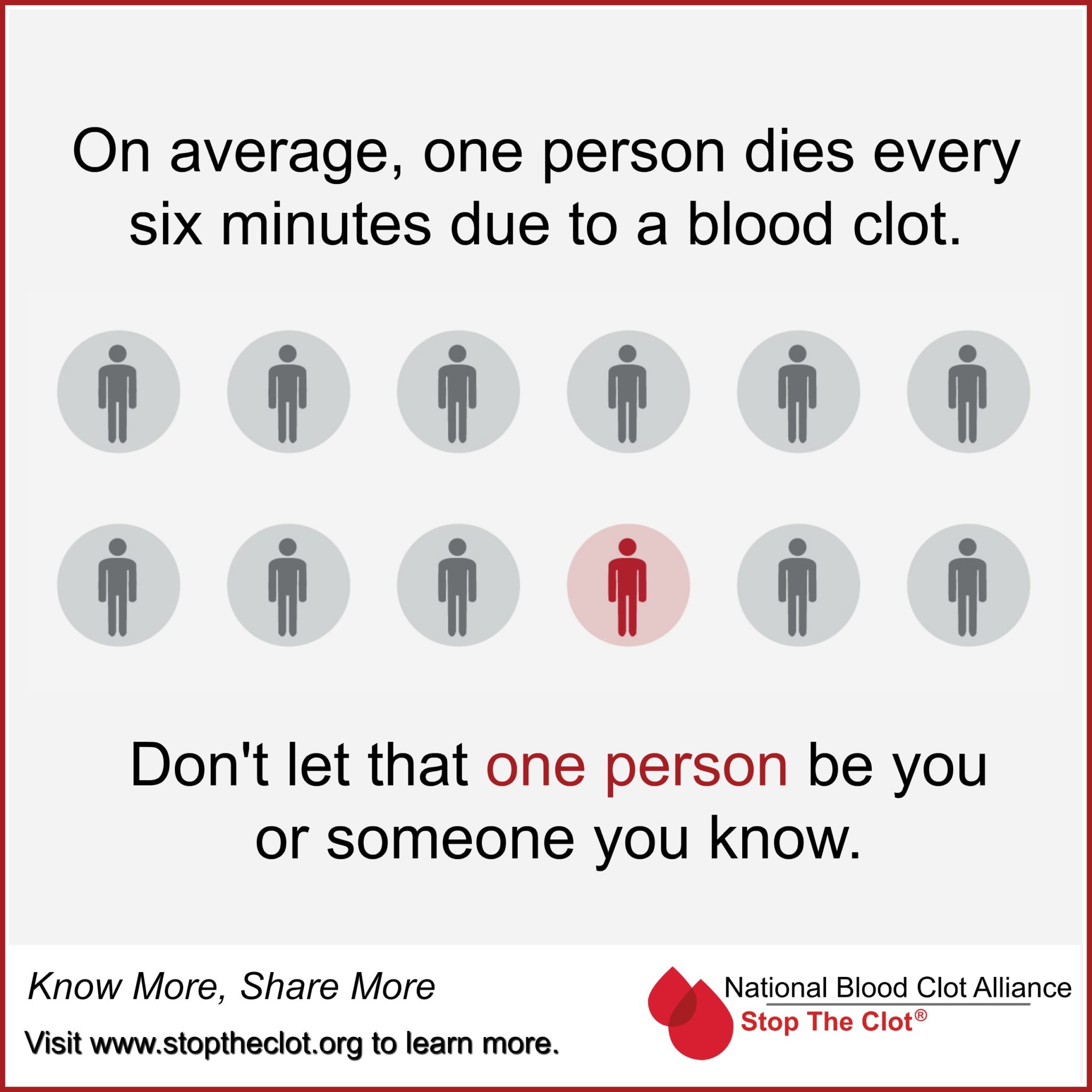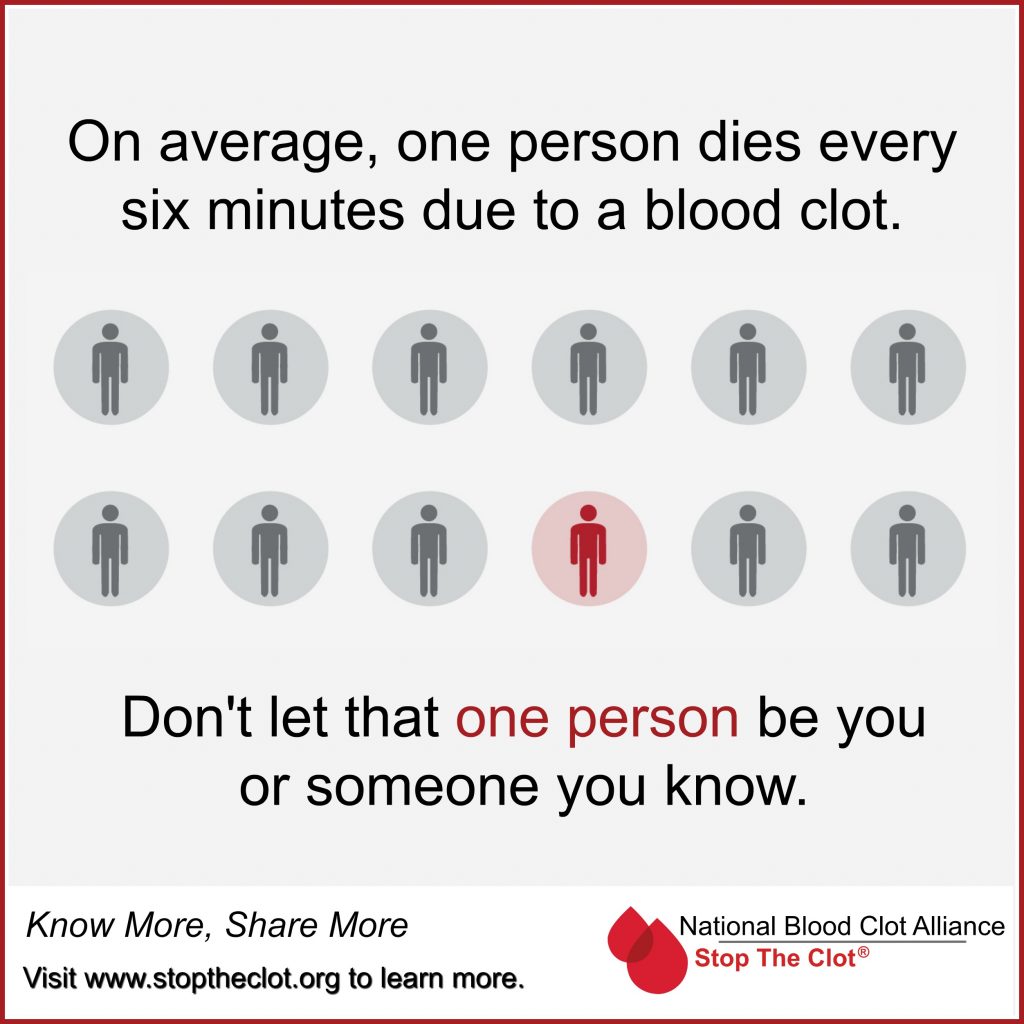 This March, our e-Newsletter is packed with exciting information in recognition of Blood Clot Awareness Month (BCAM). We invite you to get involved with our Know More, Share More awareness effort, which involves a spectrum of new and unique digital content we have created to share key facts and information among all of our social media channels. People often ask how they can support our efforts to raise awareness about the public health impact associated with life-threatening blood clots. This Know More, Share More initiative presents the opportunity for everyone to play an important role.
Also, if you are on social media, please sign up for our Thunderclap effort, taking place on March 24. Our goal is to enlist 250 people to sign up now and combine their voices on social media to amplify our crucial educational message that day. It's easy and safe to sign up for this Thunderclap initiative, and you can do so here: NBCA Thunderclap.
We encourage you to visit NBCA's social media channels regularly throughout the month, and share the new content we are serving up there daily with your own social media networks. If together we know more and share more about blood clots, we can make a difference and help to reduce the number of lives that are damaged or lost due to blood clots.
---
Read our March e-Newsletter here.