Grand Rounds Presentation
Tuesday, January 15, at 1 p.m. – 2 p.m., EST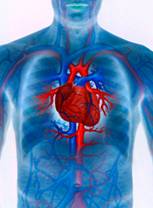 The National Blood Clot Alliance (NBCA) is pleased to report that the Centers for Disease Control and Prevention (CDC) is presenting a webcast on "Preventing Venous Thromboembolism" next Tuesday, January 15 1-2 PM, ET.
NBCA CEO Alan Brownstein said that "blood clots are a major cause of illness and death in the United States and it is important that CDC is putting a spotlight on this important public health issue as most blood clots can be prevented."
This webcast is accessible to all at no cost.  http://www.cdc.gov/about/grand-rounds/index.htm
This session of Grand Rounds will explore Venous Thromboembolism (VTE), which consists of 2 related conditions caused by blood clots: Deep Vein Thrombosis (DVT) and Pulmonary Embolism (PE). Estimates of the number of people in the U.S. affected by a DVT/PE each year range from 350,000-900,000, with up to 100,000 dying as a result, and 20-50% of people who experience a DVT develop long-term complications. Up to one-half of all VTEs occur during or soon after hospitalizations, and VTE is one of the most frequent serious adverse events in hospitals. More information
Watch the live webcast with a broadband or slower connection. Note: The webcast links are only active during the date and time of the session, but all sessions are archived for future viewing.  The webcast is being organized by Division of Blood Disorders, National Center on Birth Defects and Developmental Disorders, CDC.
Please note that this session of Grand Rounds is clinically oriented and is primarily directed at health care professionals.  However, patients and others interested are welcome to participate.