Stroke Prevention and Safe Use of Blood Thinners is Goal.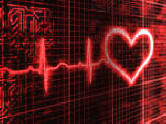 National Blood Clot Alliance (NBCA) launched its Atrial Fibrillation (AFib) Web page, specifically directed at patients (and family members)  affected by AFib who take blood thinners to prevent stroke. AFib is the most common type of cardiac arrhythmia (irregular heart beat).
This dedicated web site displays a portfolio of patient learning materials that includes an array of approaches to transmit the message of safe use of blood thinners, specifically to avert a stroke with atrial fibrillation.  These vary to try to match different styles of learning and include Q&As, At a Glance information, Top Tips, and sample questions to prompt discussion with a doctor.
NBCA president Randy Fenninger said that, "Reducing the risk of blood clots associated with AFib that cause strokes through the safe use of blood thinners is a priority for NBCA as an essential part of patient advocacy because AFib affects 2.6 million people in the United States, and is expected to grow to 12 million by 2050. Effective prevention of blood clots is critical because AFib related strokes are nearly twice as fatal and twice as disabling as strokes that occur in non-AFib patients."
Atrial Fibrillation is defined as an irregular heartbeat that disrupts the flow of blood through the heart, allowing clots to form. These clots can potentially travel through the arteries, lodge in the brain and cause strokes.
Last year, NBCA conducted an awareness survey with 500 people with AFib. While most patients affected by AFib know what a blood clot is, 27% of those surveyed said they were not told by any healthcare professional that they were at risk for a stroke due to their irregular heartbeat.
"Despite generally good awareness of blood clots among AFib patients, these information gaps present opportunities for ongoing education of patients and family members, which NBCA is answering with these learning materials," says Chief Executive Officer Alan P. Brownstein.
NBCA is a national patient advocacy organization whose message is to Stop The Clot® to prevent deep vein thrombosis, pulmonary embolism, and strokes in patients with atrial fibrillation through, education, advocacy, and research.  NBCA emphasizes patient and public awareness about risk, prevention, treatment, signs and symptoms of these blood clots and clotting disorders through effective anticoagulation management.
The NBCA AFib Web page is supported in part by an educational grant from Janssen Pharmaceuticals, Inc.