ATryn, an anticoagulant, is the first ever biologic product produced by a genetically engineered (GE) animal – a goat.  It is for patients who have a rare disease known as antithrombin (AT) deficiency.  ATryn (Antithrombin [Recombinant]) is an important and welcome drug to prevent blood clots in patients who lack sufficient antithrombin (AT).  About 1 in 5,000 Americans has AT deficiency, and these patients are at high risk for clotting during surgery and childbirth. Therefore, ATryn will be given in the hospital. Up to now a product derived from human blood donors was the only AT drug available in the U.S.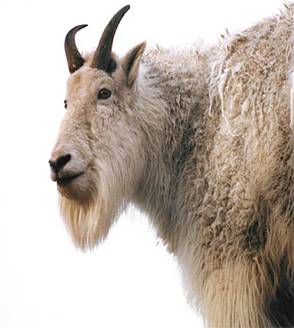 "ATryn is a welcome therapeutic option", says NBCA's Medical Director, Dr. Stephan Moll, "as it is recombinantly produced and, thus, the risk of transmittable diseases from human blood donors, however low it may be with plasma-derived products, is eliminated". People with hereditary antithrombin deficiency are at increased risk for blood clots in legs and lung, referred to as deep vein thrombosis (DVT) and pulmonary embolism (PE), which can be life-threatening. Antithrombin occurs naturally in healthy humans – it helps keep blood from clotting in blood vessels.  Antithrombin normally acts to inhibit coagulation, so a deficiency in anthithrombin makes the blood more prone to clot.  This is the first time federal officials approved the sale of a drug made in animals genetically modified to secrete a compound in their milk. The goats have been genetically engineered by introducing a segment of DNA into their genes with instructions for the goat to produce human antithrombin in its milk.  The human antithrombin is then extracted from the goats' milk to manufacture ATryn. Using animals to produce medications needed by humans has been a long-standing goal of the FDA, and federal officials emphasized that this genetic technique not only has vast potential for patients, but can be carried out without harm to the animals.
GTC Biotherapeutics, Inc., the manufacturer of ATryn, received approvals from two FDA centers. The Center for Biologics Evaluation and Research (CBER) approved the human biologic based on its safety and efficacy, and the Center for Veterinary Medicine (CVM) approved the rDNA construct in the goats that produce ATryn.
ATryn is manufactured by GTC Biotherapeutics, Inc., Framingham, Mass. GTC has granted Ovation Pharmaceuticals, headquartered in Deerfield, IL, the right to market ATryn in the U.S.  and pursue further clinical development. The companies expect ATryn to be available in the second quarter of 2009. ATryn previously received approval from the European Medicines Agency in 2006 for use in preventing clotting conditions during surgical procedures in patients with hereditary AT deficiency.
FDA officials said that although their primary responsibility was to make sure the antithrombin produced in goats is safe, the agency had also taken care to assure itself that animals involved in this genetic engineering are not harmed.
For more information on antithrombin deficiency (click here): https://www.stoptheclot.org/natt_publications/antithrombin_def.pdf
For more information on the FDA's decision go to: http://www.fda.gov/bbs/topics/NEWS/2009/NEW01952.html