NBC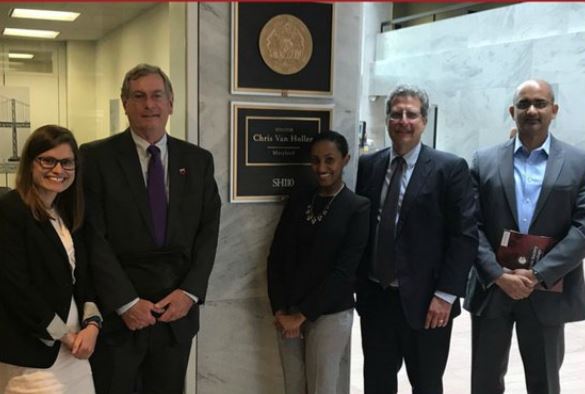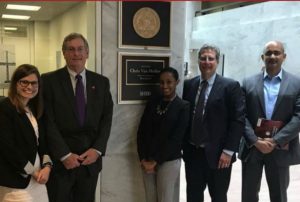 A's CEO Randy Fenninger (pictured second from left) joined partners with the American Society of Hematology (ASH) and the Thrombosis & Hemostasis Societies of North America (THSNA), on Wednesday, June 7, 2017, to meet with select congressional members and their staff to discuss the crucial role performed by both the National Institutes of Heath (NIH) and the Centers for Disease Control and Prevention (CDC) in the arena of hematology, VTE, and other blood disorders.
According to ASH, President Trump's proposal to cut NIH's FY18 budget by more than $7 billion is a devastating blow to the advancement of medical science. NIH is the largest global funder of biomedical research, and without adequate funding, advancement toward treatments and cures for many diseases and cancers will not happen. The Administration's proposed cut of one in every five dollars to this vital agency would dramatically reduce NIH's ability to fund basic science research in universities and labs across the United States. Not only does every dollar invested by NIH yield an estimated $8.38 in economic growth, but it also funds the research that leads to cures and therapies that keep Americans alive and healthy.
In addition, the president's proposed FY18 funding for CDC would cut nearly $1 billion from current levels. CDC has a role in preventing and understanding blood diseases and disorders, including sickle cell disease and bleeding and blood clotting disorders. NBCA and other advocacy organizations in this arena encourage Congress to pass a final FY18 budget that gives CDC adequate funding to continue this tremendously important work, particularly as it relates to the pressing public health issues surrounding VTE.
For more information, please contact info@stoptheclot.org.