What is the Role of Aspirin in Preventing Recurrent Venous Thromboembolism?
For several decades, aspirin has been the mainstay of antithrombotic therapy to prevent recurrent arterial thrombotic events. Aspirin is also effective in the primary prevention of myocardial infarction, particularly in men. For the prevention of deep venous thrombosis and pulmonary embolism, anticoagulants are the antithrombotic agents of choice; the vitamin K antagonist warfarin is highly effective for the prevention of venous thromboembolism in patients at high recurrence risk. Warfarin however carries a significant risk of major hemorrhage and requires regular laboratory monitoring of the International Normalized Ratio (INR) and dosage adjustments; it also is subject to food and medication interactions. While there is data that aspirin may have modest efficacy in the primary prevention of venous thromboembolism in orthopedic surgical patients, parenteral agents (particularly the low molecular weight heparins) have been the agents of choice for high-risk surgical patients.
In the last year, two clinical trials with similar design have been published in the New England Journal of Medicine evaluating the efficacy of low-dose aspirin versus placebo in preventing venous thromboembolism. These studies included patients with a first episode of unprovoked venous thromboembolism who were treated with anticoagulation for 3-6 months; this patient population is felt by many to be in "equipoise" regarding the benefits of extending warfarin therapy beyond this time interval given its hemorrhagic Center in Boston, MA potential. Given the relative safety of aspirin with respect to bleeding and its ease of use, it was hypothesized that it could be an attractive option in this patient population. A pooled analysis of the data in the two studies showed that 100 mg of aspirin daily resulted in approximately a 30% risk reduction in recurrent venous thromboembolism with no increase in bleeding; this is to be contrasted to a greater than 90% risk reduction with warfarin at an INR intensity of 2-3. While these methodologically rigorous studies provide data that aspirin can prevent venous thrombotic events, its efficacy is modest compared to an anticoagulant.
How should this information be used in managing patients with unprovoked venous thromboembolism at risk for recurrent venous thromboembolism? Deciding whether to continue anticoagulation with warfarin after initial treatment of acute VTE requires an individual assessment of risks of recurrence and bleeding as well as patient preference. Those believed to have a higher risk of recurrence or have more severe consequences of recurrence are likely to derive increased benefit from anticoagulation. Patients with perceived low to moderate risk of recurrence who desire some protection may benefit from the modest 30% risk reduction conferred by aspirin with little impact on lifestyle and minimal medication cost.
The new oral anticoagulants that target thrombin or factor Xa (dabigatran etexilate, rivaroxaban and apixaban) have been evaluated for the prevention of recurrent venous thromboembolism. Rivaroxaban recently became the first novel anticoagulant approved for this indication in the US and Europe. Rivaroxaban was compared with placebo and was more effective for extended VTE treatment, albeit with more bleeding. A trial of apixaban at a dose of 2.5 mg or 5 mg twice daily versus placebo for 12 months showed very low recurrence rates for both doses of the drug and low bleeding rates that were not statistically different than placebo.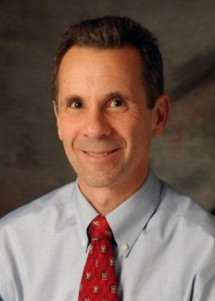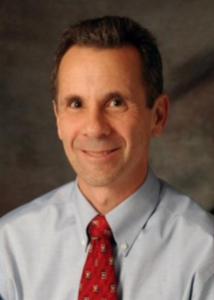 Ken Bauer, MD, Chief 
Hematology Section, VA Boston Healthcare System and Director, Thrombosis Clinical Research, Beth Israel Deaconess Medical
REFERENCES:
1. Becattini C, Agnelli G, Schenone A, et al. Aspirin for preventing the recurrence of venous
thromboembolism. N Eng J Med 2012; 366:1959-1967.
2. Brighton TA, Eikelboom, JW, Mann K, et al. Low-dose aspirin for preventing recurrent venous
thromboembolism. N Eng J Med 2012; 367:1979-1987.
3. Agnelli G., Büller HR, M.D., Ph.D., Alexander Cohen, et al. Apixaban for extended treatment of
venous thromboembolism. N Engl J Med 2013; 368:699-708
Ken Bauer MD, is a member of the Medical and Scientific Advisory Board of the National Blood
Clot Alliance.
March 2013