If you are a woman of childbearing age who has been diagnosed with a blood clot or a clotting disorder, join the National Blood Clot Alliance and Grifols for a Facebook Live event as we hear from several patients discussing their experiences involving pregnancy and thrombophilia.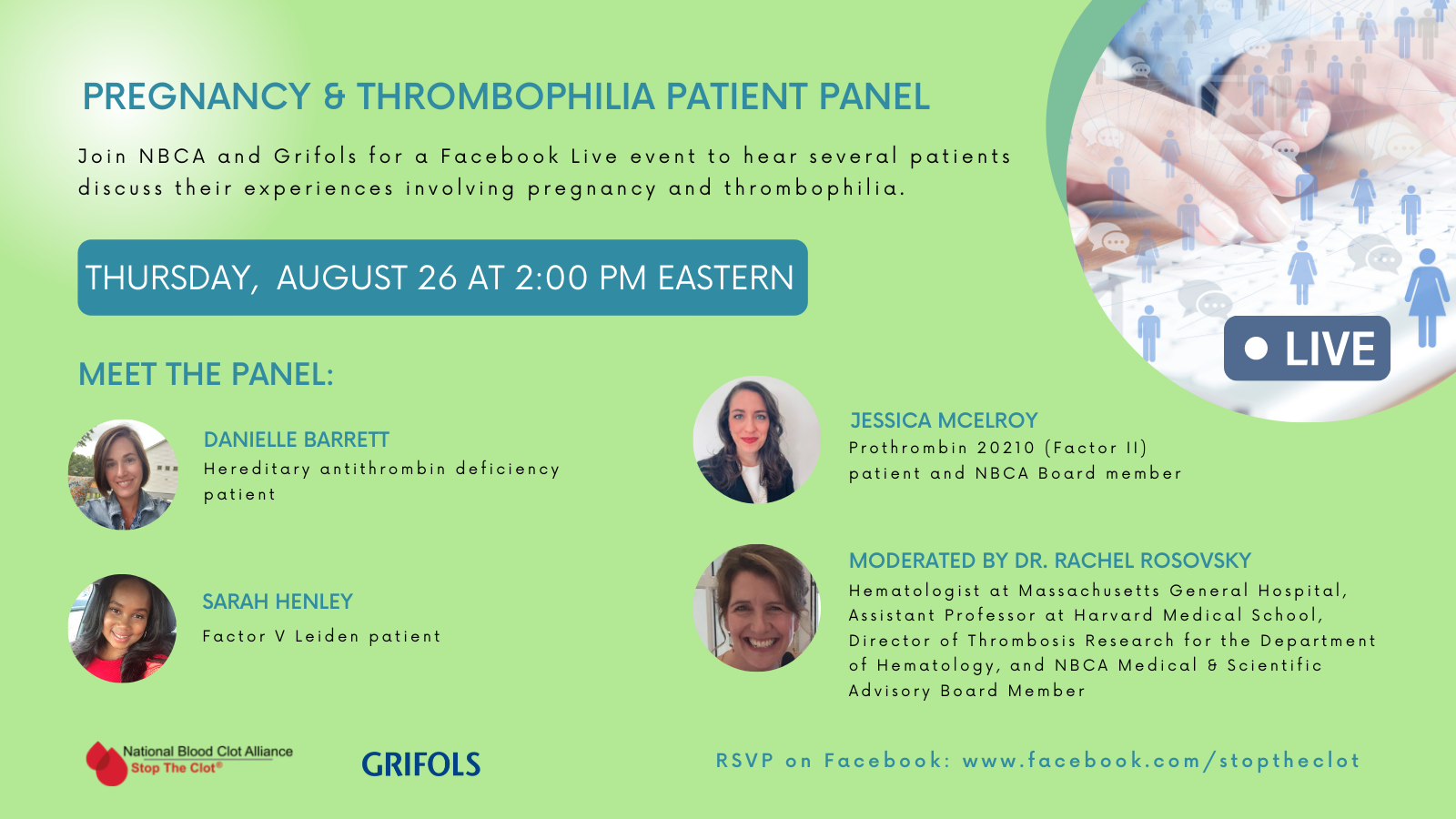 MEET THE PANEL
Danielle Barrett – Hereditary antithrombin deficiency patient
Sarah Henley – Factor V Leiden patient 
Jessica McElroy – Prothrombin 20210 (Factor II) patient and NBCA Board member
Dr. Rachel Rosovsky (Moderator) – Hematologist at Massachusetts General Hospital, Assistant Professor at Harvard Medical School, Director of Thrombosis Research for the Department of Hematology, and NBCA Medical & Scientific Advisory Board Member
Details and Information:
Don't have Facebook? Anyone can watch the live stream here: NBCA's Live Videos on Facebook
This event is possible thanks to the generosity of Grifols.