Stop the Clot® Web Wall of Recognition for Educational Awareness


Recognized each year on October 13, World Thrombosis Day (WTD) is a global initiative that combines the efforts of individuals and organizations worldwide to help increase awareness about thrombosis or life-threatening blood clots, including blood clots in the leg (deep vein thrombosis or DVT) and blood clots in the lung (pulmonary embolism or PE).
This global effort is sponsored and organized by the International Society on Thrombosis and Haemostasis (ISTH), and we are proud of our partnership with our colleagues there, including Dr. Gary Raskob, Chair of the WTD Steering Committee, Louise Bannon, Director of Marketing + Membership, and Barbara Krolak, Relationship and Campaign Specialist. This team of individuals, along with others at ISTH and involved in this initiative, works to increase worldwide awareness of thrombosis, including its causes, risk factors, signs, symptoms, prevention, and treatment, by engaging medical partners, individuals, organizations, and communities around the globe.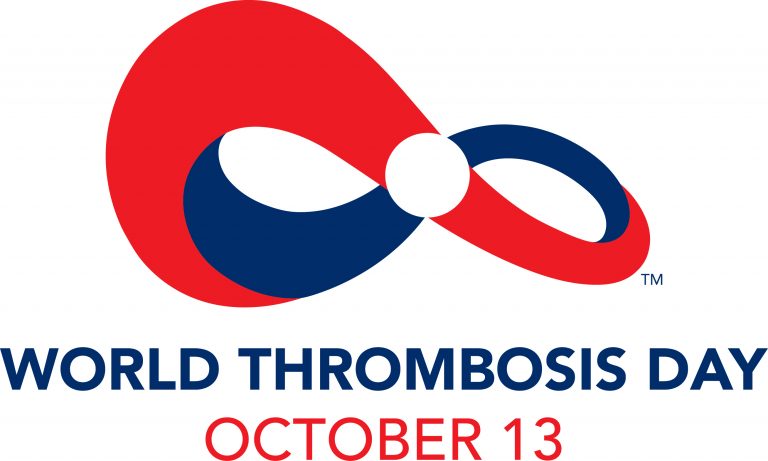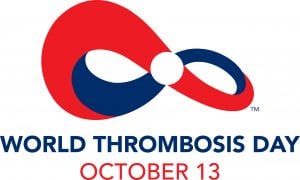 The National Blood Clot Alliance is pleased to be a partner in this effort, and we encourage you to get involved too. You can take time to share your experience or important information about blood clot risks and signs and symptoms with your family, friends, and contacts. Visit the National Blood Clot Alliance on Facebook, Twitter, and Instagram for some new graphics that you can easily share with your social media networks on October 13 to highlight blood clot risks, signs and symptoms, and prevention.
In addition, here are some more ways you can get involved for World Thrombosis Day 2017:
Participate in the WTD 2017 Webinar, hosted by the U.S. Centers for Disease Control and Prevention, on Thursday, 12 October, at 11:00 a.m. Eastern
Join the WTD Twitter Chat on October 13, at 12:00 p.m. Eastern (Follow @stoptheclot and @thromboisisday and use the hashtag #ClotChat)
Join NBCA in supporting the WTD Thunderclap on Social Media
Use the official WTD hashtags when sharing on social media: #WTDay17 #KnowThrombosis #KeepLifeFlowing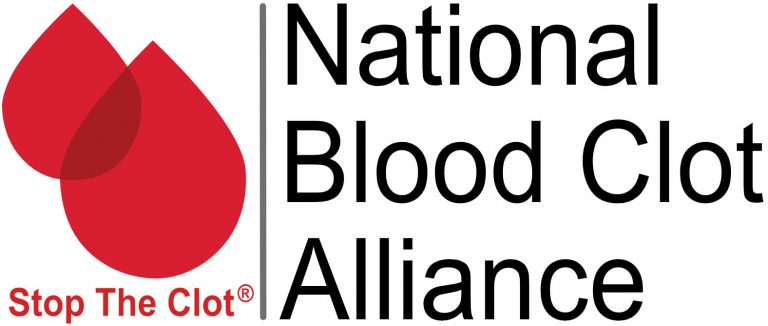 The impact of thrombosis, including DVT and PE, is far-reaching. NBCA encourages you to connect with us on our social media channels, where we share the most current, important, and relevant information about blood clots every day of the year. Connect with us on Facebook, Twitter, Instagram, Pinterest, and in our online peer-to-peer support community. Use the hashtags #stoptheclot #spreadtheword when sharing important information about blood clots.
We also encourage you to join our e-Newsletter mailing list for the most up-to-date information, and share your story with us.
All of your likes, shares, comments, retweets, pins, posts, and stories helps us enormously in our mission to educate as many people as we can about blood clots, and to share information that helps to save lives.