Online Curriculum:  Stop the Clot® – What Every Healthcare Professional Should Know
This self-paced, online course provides the most current foundational information and clinical considerations to assess and treat patients with blood clots and clotting disorders, or those at risk of blood clots, to improve the ability of healthcare professionals to manage these patients.  Available continuing education credits include:  Physicians, CME (2.5)   Nurses, CNE (2.4)   Other Professionals, CEU (0.2)
Read more and register here:  Online Curriculum
Please address questions about the curriculum to [email protected]
The National Blood Clot Alliance developed and designed this curriculum with support provided by the Centers for Disease Control and Prevention under Cooperative Agreement 5U27DD000545.
---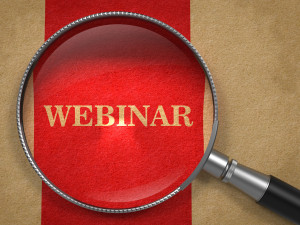 Clinical Pearls Webinar Series
Important multifaceted resources for healthcare professionals can be found in this two-part series of webinars.
Webinar 1:   Building a Partnership with the Newly Anticoagulated Patient
Webinar 2:  Overcoming the Headache of Fluctuating INRs
---
Tools for Your Practice
Looking for materials for your clinics? Hoping to find information that is accurate and written in understandable language? The following list of materials has been reviewed by the NBCA Education Committee and Medical & Scientific Advisory Board and are recommended resources for patient education.
Homocystine and MTHFR Mutations: Relation to Thrombosis and Coronary Artery Disease
Inherited antithrombin deficiency: a review

Pulmonary Embolism and Deep Vein Thrombosis
Career Advances
Also, if you're thinking about pursuing post-secondary education in public health, 
Public Health Online
offers students, parents and general readers expert-driven information about public health topics, careers, and post-secondary education. The site includes in-depth guidebooks and rankings of colleges and universities to help anyone interested in public health. Anyone interested in pursuing graduate education in public health can view the site's
Guide to Online MPH Programs
.