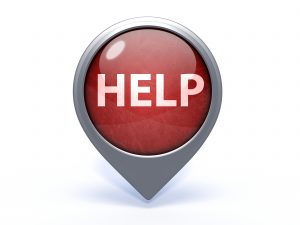 There is one question that NBCA receives more frequently than any others:  How can I find a doctor who specializes in blood clotting disorders?  Finding a healthcare professional who understands fully the complexities of blood clotting disorders, and who you can trust and consider a good partner in your care, is one of the most important decisions you will make if you think you may be at risk for blood clots, or if you have been diagnosed with blood clots in your legs (deep vein thrombosis or DVT) or blood clots in your lungs (pulmonary embolism or PE). Sometimes, the best source to help you find a specialist will be your family physician or internist. They can usually refer you to specialists in your community who are focused on the diagnosis and treatment of blood clotting disorders and blood clots. However, if you have trouble finding a specialist in your community, you can pursue one or more of the paths below to find a healthcare professional or specialist in your area who will be able to help you.
---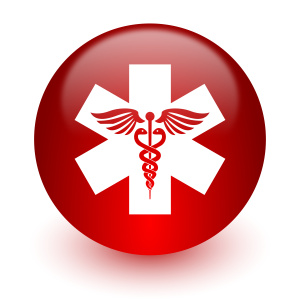 1.  The Anticoagulation Forum, also known as the AC Forum, is the largest organization of anticoagulant service providers in North America. Their membership includes more than 6,000 physicians, nurses, and pharmacists representing more than 2,000 anticoagulation clinics nationwide.  Members of the AC Forum care for more than 750,000 patients each year, and exist as specialized centers to assist people who use anticoagulation treatment or blood thinning medications.
 The AC Forum offers an online search tool that may help you identify AC Forum Clinics in your local community. Any of these clinics can connect you to the type of specialized care you need.
To find an AC Forum clinic in your community, click on the following link:  Find an AC Forum Clinic. This link will take you to the AC Forum website and the Web page where you can search for a clinic in your local community. To do so, after you click on the AC Forum link, find your geographic location on the left side of the page, click on your geographic location, and then scroll through the list of clinics that will pop up until you find your state, your city, your local community. Addresses and phone numbers are provided for all of the AC Forum clinics listed at this site.
---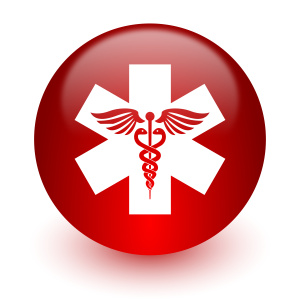 2.  The American Society of Hematology, also know as ASH, has more than 15,000 members from nearly 100 countries, and is the world's largest professional society serving both clinicians and scientists around the world who are working to conquer blood diseases. ASH may be able to help you find a hematologist in your community who specializes in blood clotting disorders and thrombosis and hemostasis.
To help you find a hematologist, ASH makes an online resource available to patients.
You can connect to this page on their website at the following Link:  Find a hematologist.  After clicking on that link and going to the "Find a Hematologist" page on ASH's website, fill in the blanks with your name, address, city, state and zip.  At the final drop down box called "clinical interests," click on "Thrombosis and Hemostasis/Blood Clotting" and then click search. If there is a hematologist who is an ASH member in your community, the website will provide you with their name(s) and contact information.
---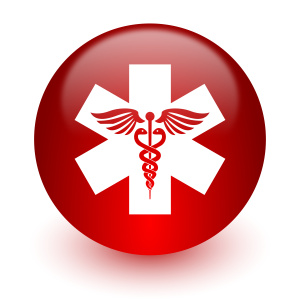 3. Treatment Centers Specializing in Thrombosis and Thrombophilia exist as part of a network of CDC-funded specialized healthcare centers that work to prevent and reduce complications from certain blood disorders.  These CDC-funded facilities include hemophilia treatment centers (HTCs).  Some, but not all of these HTCs provide care to patients with blood clotting disorders or thrombosis and thrombophilia.
HTCs that provide care for thrombosis and thrombophilia, as designated by the Health Resources and Services Administration (HRSA), are marked with a double asterisk (**) below.
CDC also supports a Thrombosis Prevention Research Network that includes 5 thrombophilia care centers. They are marked with a single asterisk (*) below.
Colorado, Mountain States Regional Hemophilia and Thrombosis Center**
P.O. Box 6507
Mail Stop F416
Aurora, CO 80045-0507
Phone: 303-724-0365
---
Delaware, Fairview University Hemophilia and Thrombosis Center**
Christiana Care Health Services
Hemophilia Program, L-214
Christiana Hospital4755 Ogletown-Stanton RoadNewark, DE 19718
Phone: 302-733-3542
Fax: 302-733-3679
---
Hawaii, Hemophilia and Thrombosis Center of Hawaii**
Kapi'olani Medical Center for Women and Children
1319 Punahou Street
Pediatric Ambulatory Unit
Honolulu, HI 96826
Phone: 808-528-8551
Fax: 808-528-8005
Adult after hours: 808-524-2575
Comments:
After hours, ask for the hematologist on call
---
Indiana, Indiana Hemophilia and Thrombosis Center**
8402 Harcourt Road, Suite 420
Indianapolis, IN 46260
Phone: 317-871-0000, Ext. 236
Fax: 317-871-0010
Adult after hours: 877-256-8837
Comments:
Call toll free. Pediatric after hours: 317-871-0000
---
Louisiana, Louisiana Center for Bleeding and Clotting Disorders**
Tulane University Health Sciences Center
Section of Hematology/Medical Oncology TB-31
1430 Tulane Avenue
New Orleans, LA 70112-2699
Phone: 504-988-5433
Fax: 504-988-3508
Adult after hours: 504-584-5433
Comments:
Pediatric after hours: 504-588-5433
---
Michigan, Henry Ford Hospital Adult Hemophilia and Thrombosis Treatment Center**
2799 West Grand Boulevard
K-13 Hematology/Oncology
Detroit, MI 48202-2689
Phone: 313-916-3790
Fax: 313: 916-9047
Adult after hours: 313-916-2600
---
Michigan, DMC Karmanos Cancer Institute**
Comprehensive Center for Bleeding Disorders and Thrombosis
4100 R 4 Hudson Webber
Detroit, MI 48201
Phone: 1-800-759-5595
---
Michigan, Michigan State University Center for Bleeding Disorders & Clotting**
2900 Hannah Blvd
Room 202
East Lansing, MI 48823
Phone: 517-353-9385 or 800-759-5595
Fax: 517-353-9421
---
Michigan, University of Michigan Hemophilia and Coagulation Disorders**
F2480 Mott Hospital Box 0235
1500 East Medical Center Drive
Ann Arbor, MI 48109-0235
Phone: 734-936-6393
Fax: 734-936-5953
Adult after hours: 734-96-6267
Comments:
Pediatric after hours: 734-936-6267
Ask for the pediatric hematologist on call.
---
Minnesota, The Mayo Clinic Comprehensive Thrombophilia Center*
200 First Street SW
Rochester, MN 55905
Phone: 507-285-8877
---
Minnesota, University of Minnesota, Fairview*
Phone Numbers
To make an appointment: 612-626-6455
To talk to a nurse: 612-626-6455 Clinic Location
Delaware Street Clinic
Phillips Wangensteen Building
Sixth Floor, Clinic 6B
516 Delaware Street SE
Minneapolis MN, 55455 Office Location
Hemophilia and Thrombosis Center
University of Minnesota Medical Center, Fairview
Mayo Building, B-549
420 Delaware Street SE
Minneapolis, MN, 55455
Clinic Hours
8:00 a.m. – 4:30 p.m.
Clinic Director(s): Mark Reding, MD and Margaret Heisel Kurth, MD
Providers in the Practice
Region: Region V – West
Phone: 612-626-6455
Fax: 612-625-4955
Adult after hours: 612-273-3000
Comments:
Ask for the adult hematologist on call.
Pediatric after hours: 612-813-5940
Ask for the on-call physician to be paged.
In St. Paul: 651-220-6732 and ask for the hematologist on call
---
Missouri, Center for Bleeding and Thrombotic Disorders**
Hemophilia Treatment Center, Adult Program
St. Louis University Hospital, West Pavilion
3635 Vista Avenue, Suite 103
St. Louis, MO 63110
Phone: 314-577-6168
Fax: 314-268-5643
Adult after hours: 314-577-8000
Comments:
Ask the hospital operator to page the hemophilia nurse coordinator or the on-call physician immediately.
---
New Jersey, UMDNJ-Robert Wood Johnson University Hospital*
New Jersey Regional Hemophilia ProgramDivision of Hematology
One Robert Wood Johnson Place, Room #378C, CN-19
New Brunswick, NJ 08903-0019
Phone: 732-235-7223
Fax: 732-2235-7115
---
New York, UHSH Blood Disorder Center*
UHS Wilson Hospital
33-57 Harrison Street
Johnson City, NY 13790
Phone: 607-763-6436
Fax: 607-763-5514
Adult after hours: 607-763-6000
Comments: Pediatric after hours: 607-763-6000
---
North Carolina, Duke University*
Hemostasis and Thrombosis Center
Box 3422 Medical Center, 0563 Stead Bld
Durham NC 27710
Phone: (919) 684-5350
---
University of North Carolina**
Thrombophilia Program
CB 7035 Room  932, Mary Ellen Jones Building
Chapel Hill, NC 27599
Phone: (919) 966- 3311
---
Texas, Gulf States Hemophilia and Thrombophilia Center**
6655 Travis, Suite 400
Houston, TX 77030
Phone: 713-500-8360
Fax: 713-500-8364
---
Texas Children's Hemophilia and Thrombosis Center**
Clinical Care Center, 14th Floor
6621 Fannin
Houston, TX 77030
Phone 832-822-4240
Fax: 832-825-4649
---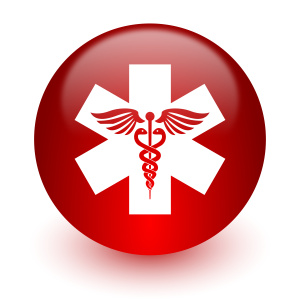 4.  The American Venous Forum has a useful "find a doctor" section should you need a vascular surgeon or if you are seeking additional information about venous disease.
---
5. Genetic Counseling Service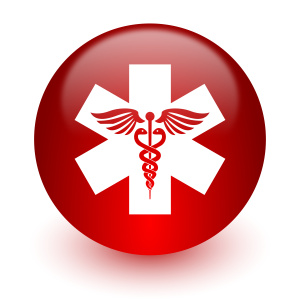 s, or genetic counselors, can help families at risk for inherited conditions, investigate the problem present in the family, interpret information about the disorder, analyze inheritance patterns, interpret risks to family members and review available management options.
Genetic counseling may be valuable for those who have questions about hereditary thrombophilia(s) in their family. Specifically, genetic counseling may be helpful in answering questions about inheritance, genetic testing of family members, and insurance discrimination.
For more information about genetic counseling, refer to the National Society of Genetic Counselors' website at www.nsgc.org.