---
Carrie Eichberg, PsyD,

Boise, ID
N

eil A. Goldenberg, MD, PhD,
 All Children's Hospital Johns Hopkins Medicine (ACH JHM) and All Children's Research Institute
Garth Rosenberg, MD, FACS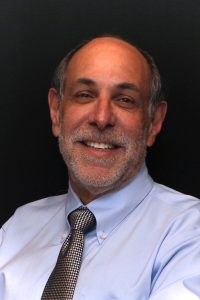 Dr. Rosenberg is a fellowship trained vascular surgeon with a special interest in the management of venous disease. As a Fellow of the American College of Surgeons, a Diplomate of the American Board of Venous and Lymphatic Medicine, and a member of the American College of Phlebology, Dr. Rosenberg has been actively involved in venous education for many years. He has lectured nationally and internationally and been a primary investigator for FDA approved Phase 3 clinical trials on newer endovenous techniques for the management of venous insufficiency and varicose veins.
Capitol Vein & Laser has recently opened the DVT Center where Dr. Rosenberg will be actively involved with the diagnosis and management of patients with both superficial and deep vein thrombosis.
Prior to moving to Frederick, MD, in 2000, Dr. Rosenberg was an Assistant Clinical Professor of Surgery at the Temple University Medical School and was Section Chief of Vascular Surgery at Episcopal Hospital in Philadelphia, as well as director of the Diabetic Foot Center at Episcopal Hospital. Before focusing exclusively on the management of venous disease, Dr. Rosenberg was very actively involved with both open and percutaneous arterial interventions in the treatment of arterial thrombotic and embolic disease.
Daniel M. Witt, PharmD, FCCP, BCPS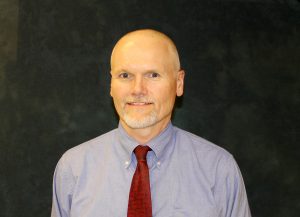 Dr. Witt is a Professor (clinical) and Vice Chair of the Department of Pharmacotherapy at the University of Utah College of Pharmacy.  He received the B.S. degree in pharmacy from the University of Utah and the PharmD degree from the University of Washington. He completed a Clinical Pharmacy Residency at the University of Washington and Harborview Medical Centers, Seattle, WA, and an Advanced Residency in Primary Care and Family Medicine, University of Washington.
Dr. Witt has authored or co-authored more than 90 journal articles and 11 book chapters, and has given numerous lectures for continuing education programs. His research interests center on providing practical information regarding the optimal use of anticoagulation therapy to front-line practitioners and patients. He was a panel member for the 2012 CHEST Consensus Guidelines for Antithrombotic therapy and is currently serving as a panel member for venous thromboembolism guidelines being developed by the American Society of Hematology.
Dr. Witt also serves on the Board of Directors for the Anticoagulation Forum and is a member of the American College of Clinical Pharmacy, American Society of Health-Systems Pharmacists, and the International Society on Thrombosis and Haemostasis.
---
Click here to register for NBCA's online curriculum for healthcare professionals.
Click here to learn more about NBCA's Programs and Services.