National Blood Clot Alliance Staff Members
Judi K. Elkin, Director of Regional Development and Education, Email: jelkin@stoptheclot.org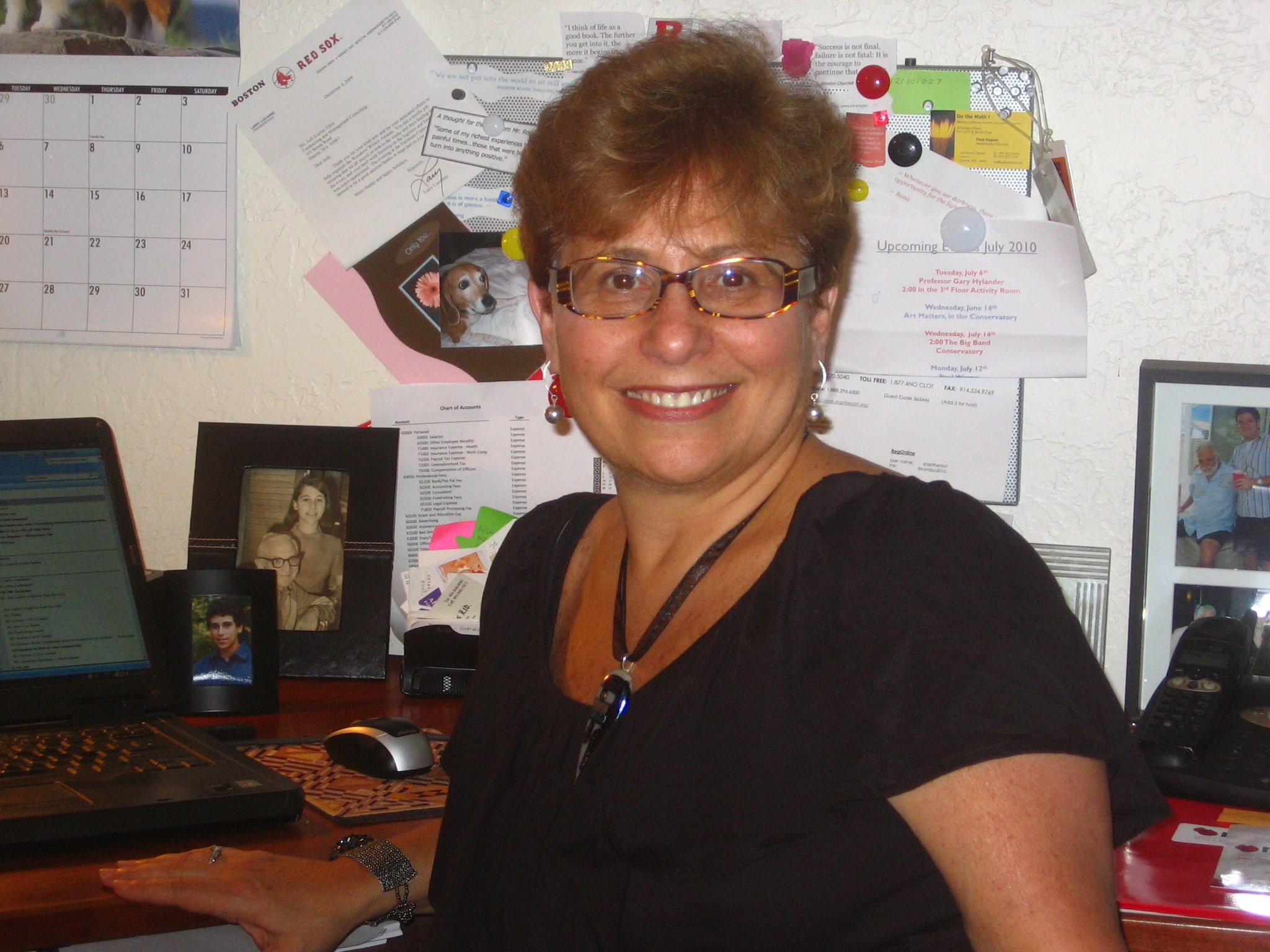 Judi Kaplan Elkin began working with the National Blood Clot Alliance in June 2008.  As the Director of Regional Development and Education, Judi focuses on the development of patient education forums and fundraising activities across the United States.  As part of the National Blood Clot Alliance's strategic plan, the organization seeks to develop grassroots support at the local level to continue to strengthen our awareness, advocacy and outreach efforts.
A graduate of Boston University, with a Masters degree from the University of Massachusetts, Judi's non-profit career has spanned more than 25 years.  She has served in fundraising and executive staff and consulting roles at the local and National level for many organizations including the Arthritis Foundation, American Liver Foundation, National Pancreas Foundation, ALS Association, Woodrow Wilson International Center for Scholars and Franciscan Hospital for Children.
Judi and her husband, Steve, reside outside of Boston and are the parents of a son, Todd, who lives and works in New York.
Barbara L. Kornblau, Director Health Learning, Email: bkornblau@stoptheclot.org

Ms. Kornblau brings an extensive background in health care, patient advocacy, health professions education and the law.  She is an academician, attorney, an occupational therapist, a certified case manager and pain educator, and an avid promoter of patient involvement as e-patients (i.e., equipped, enabled, empowered, and engaged) in their own care. In addition to serving as the Executive Director of the Society for Participatory Medicine, Barbara has served as Dean of the School of Health Professions and Studies at the University of Michigan-Flint and Professor of Occupational Therapy and Public Health at Nova Southeastern University in Fort Lauderdale.
A former Robert Wood Johnson Foundation Health Policy Fellow for U.S. Senators Tom Harkin (D-IA) and Jay Rockefeller (D-WV), Barbara has also served as a government relations consultant for Special Olympics, International and was instrumental in advocating for the disability public health sections of the Affordable Care Act.  She is a past president of the American Occupational Therapy Association and the founder of the Coalition for Disability Health Equity. She is widely published, including several books and numerous peer-reviewed articles and presentations, and is often an invited speaker on health policy. She holds a B.S. from the University of Wisconsin-Madison, and a J.D. from the University of Miami.