Board of Directors and Officers
Kathleen M. Smith, MLA, NBCA Board President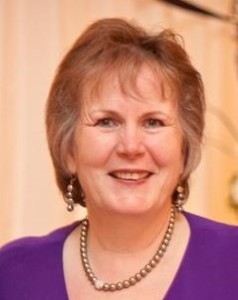 Kathy Smith is the Chief Executive Officer for the Center for the Arts, a regional visual and performing arts center in Maryland. She is the Principal and Founder of Smith Associates, a boutique consulting firm specializing in non-profits, strategic planning, governance, and executive coaching. She was the Executive Director of United Marriage Encounter, an international nonprofit, where she was responsible for an $11.5 M endowment. As the Executive Director of the Maryland Home Improvement Commission, she was responsible for 23,000+ licensees. She was the President and CEO of the Prince George's Chamber of Commerce, Chief of Staff for the Catholic Health Association, adjunct faculty in Nonprofit Management for Goucher College, and a hospital administrator at St. Agnes Hospital. Earlier in her career, she served in various roles at the American Red Cross Blood Services in Baltimore.
In addition to her extensive executive level employment history, Kathy has also Chaired and served on numerous Boards of Directors.   She is the President of the Board of Directors of the National Blood Clot Alliance and is a member of the Board of Directors of the Thrombosis and Hemostasis Summit of North America (THSNA). She is a past Chair of the Boards of Directors of Community Health Charities of Maryland and Non Profit Services and Solutions, Inc.  While a member of the St. Agnes Employee Federal Credit Union Board of Directors, she was the recipient of the Plantholt Pursuit of Excellence award. Kathy has served on many other Boards, and has earned esteemed recognition for her governance work. Community Health Charities of Maryland presented her with their highest award, the 2011 Joseph Forni award, in recognition of her quest for "…excellence, integrity and empowerment". She serves on the Little Sisters of the Poor's St. Martin's Home's Capital Campaign Committee which is charged with raising $25M. She is a member of the American College of HealthCare Executives and was nominated to and welcomed as a member in the élite Women Business Leaders of the U.S. Health Care Industry Foundation (WBL).
Kathy earned a Master in Liberal Arts (MLA) from The Johns Hopkins University and a B.A from Notre Dame of Maryland University. She was elected to Kappa Gamma Pi, the National Catholic College Graduate Honor Society.
Traci Wilkes Smith , Vice President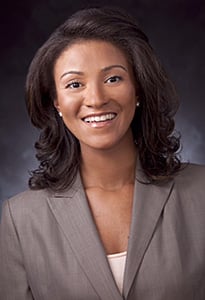 Traci Wilkes Smith is the Vice President of Broadcasters, News and Entertainment in the Client Representation group at CSE. Traci previously worked as a broadcast talent agent at WTA where she represented numerous anchors, reporters and entertainment hosts at various networks throughout the United States. Her eye for talent has helped her to identify and represent the best upcoming on-air talent in news, sports, weather and entertainment from around the country and work to place journalists in networks such as CNN, Fox News, Al Jazeera America, ABC, NBC and CBS News, ESPN and Discovery. Traci has also developed the careers of journalists in top 30 local stations around the country and is passionate about their success.
Traci serves as Vice President of the Board of Directors of the National Blood Clot Alliance and is a member of several journalist organizations such as NABJ, AAJA and NAHJ. She obtained her Juris Doctorate from Rutgers School of Law.  She is a member of the New York and New Jersey state bars and began her legal career as an associate at the law firm of Arent Fox, LLC in New York. Traci enjoys spending time with her husband Charles and their two children.
Teresa Bordeaux, Board Treasurer
Teresa Bordeaux, CPA is a Technical Manager with the Peer Review Program of the AICPA (American Institute of Certified Public Accountants) in Durham, North Carolina. Prior to joining the Peer Review Team, Teresa was a Technical Manager for the AICPA Professional Ethics team.  She began her career in public accounting and later worked with the North Carolina Local Government Commission and the City of Raleigh before joining the AICPA.
Teresa holds a Bachelor's of Arts in Accounting from North Carolina State University.  She also serves on the Government Accounting and Auditing Committee of the North Carolina Association of CPAs.  Teresa and her husband Larry, have two sons and live in Cary, NC.  Larry developed portal vein thrombosis in 2007 and in 2009 the clot extended into his superior mesenteric vein and he began treatment with Coumadin.  Teresa wants to help NBCA spread awareness about all clotting issues including those like Larry's that don't involve the extremities.
Gary E. Raskob, Ph.D., M.Sc. Chair, Medical and Scientific Advisory Board (MASAB)
Dr. Gary Raskob is Dean of the College of Public Health, and a Professor of Epidemiology and Medicine, at the University of Oklahoma Health Science Center in Oklahoma City, OK. He specializes in research and treatment of blood clotting disorders and the development of antithrombotic drugs. He also serves as a consultant in clinical research and drug development for the pharmaceutical and biotechnology industry and has played a critical role in developing clinical practice guidelines for numerous specialty organizations.
In addition, he has authored or coauthored over 200 publications on the prevention, diagnosis and treatment of thromboembolic disease, including 14 articles in the New England Journal of Medicine. His expertise in the field of thrombotic disorders and diagnosis, his educational background, and his experience in dealing with government and pharmaceutical institutions make him a valuable asset to every facet of our organization. Gary has a Ph.D. in pharmaceutical sciences from the University of Oklahoma and a M.Sc. in clinical from epidemiology from McMaster University in Hamilton, Canada, and currently resides in Oklahoma City, OK.
Stephen  Rodner, Board Director
Stephen Rodner is a partner in the firm of Pryor Cashman LLP in New York City. He specializes in copyright, entertainment, trademark and intellectual property law. He is a member of the Copyright Society of the USA and the International Trademark Association, the executive committee of the Entertainment Arts and Sports Law Section of the New York State Bar Association, Co-Chair of the motion picture committee and Chairman of the Board for Music For All Seasons.
Stephen has written articles on multimedia and entertainment legal matters for the New York Law Journal, Video Business Magazine and Hollywood Reporter ESQ and has lectured at multimedia and entertainment law conferences. He earned his BA from Columbia College and an LLB from NYU Law School. He was an adjunct professor of copyright and entertainment law at New York Law School. And, he has offered pro bono legal assistance to many non-profit organizations. As both a thrombosis and thrombophilia patient, Stephen is committed to NBCA's mission to increase public awareness of clotting disorders.
Shawna Russo Baffone, Board Secretary
Shawna Russo Baffone  is a regional human resources business partner for Take Care Health Systems a Walgreens Health and Wellness Company. She has over 15 years HR experience in the banking and health care industry.  Shawna is an active member of Society of Human Resource Management. Shawna is a graduate of New England Institute. Shawna survived several pulmonary embolisms while in her twenties and is committed to increasing awareness of thrombosis and thrombophilia.
Joseph C. Isaacs, Chief Executive Officer
Joe Isaacs, Chief Executive Officer of the National Blood Clot Alliance, is a Past President of the NBCA and served as a member of its Board of Directors since 2009, after experiencing two blood clots after knee surgery.  Joe has more than 30 years of experience as an association senior executive, public policy specialist and organizational and health care management consultant.  He previously served the Executive Director of the Advancing Excellence in Long-Term Care Collaborative, an educational foundation dedicated to promoting quality assurance and performance improvement in nursing homes and other long-term care settings. Prior to this, Joe was the Vice President for Public Policy for the United Spinal Association, a group dedicated to improving the quality of life of all Americans living with spinal cord injuries and disorders.
He is also the President of New Heights Management Consulting Group, LLC, a professional services firm specializing in association governance and management assistance. Joe is a Certified Association Executive (CAE) and a Fellow of the American Society of Association Executives (ASAE).    Previously, Joe served as the chief executive officer of such groups as the Association of Women's Health, Obstetric and Neonatal Nurses (AWHONN), RESOLVE Inc.: The National Infertility Association, the American Occupational Therapy Association (AOTA), and the National Health Council. From 1995-2000, he was the Vice President for Trustee and Community Leadership at the American Hospital Association, where he established a Center for Governance Excellence.
His efforts were recognized in 2000 by Chicago's Association Forum, which presented him with its Management Excellence Award. Joe has received numerous awards for his volunteer leadership, including 1984 Washington DC Volunteer Activist of the Year, 1986 Outstanding Young Marylander, and the 1989 Metropolitan Washington Council of Governments' Regional Leadership Award, while serving as Mayor Pro Tem of the City of Greenbelt, MD.  Joe was named outstanding graduate of the University of Missouri-Columbia School of Medicine's Master's degree program in Health Services Management.  A native New Yorker, he received his Bachelor's degree from the City College of New York, where he was elected to Phi Beta Kappa.  He and his lovely wife Deborah reside in North Potomac, MD and have three delightful daughters.
Carole Campbell Burnett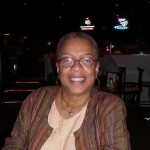 Carole Campbell Burnett is a Physical Therapy professor at Howard University with over 30 years of clinical experience and almost 40 years of educational experience. She has written six peer reviewed publications and made over 20 peer reviewed presentations throughout her career on various scientific topics. As well, she has written four non-peer reviewed publications and made upwards of 70 non-peer reviewed presentations.
In addition to these accomplishments, she currently sits on numerous committees within the Department of Physical Therapy, Division of Allied Health Sciences, and College of Pharmacy, Nursing, and Allied Health Sciences at Howard University.
Her extensive educational background will help us to advance our educational programs. Carole currently resides in Washington D.C., and she has doctorate degrees in education, from Harvard University, physiology and biophysics, from Howard University, and geriatrics, from the Rocky Mountain College of Health Professions.
 Steve Hartley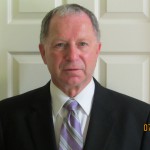 Steve Hartley is currently  a national field director for the Cystic Fibrosis Foundation, where he provides supervision, guidance, and management to a network of employees and volunteers. In addition to this, Hartley has also served as an independent consultant, providing professional consultation services to nonprofit organizations.
His extensive background in the nonprofit sector extends 38 years into the past, when he started his first position as Program Director for the Western Maryland area with the American Cancer Society. Between 1975 and today he has held twelve leadership positions within eight nonprofit organizations. He places a strong emphasis on the importance of efficient organization within a nonprofit organization, and is responsible for increased productivity everywhere he has worked.
He brings valuable experience and an emphasis on organizational change to NBCA. Steve received his BS with departmental honors in Political Science from Frostburg State University and currently lives in a suburb of Washington D.C.
Kay Holcombe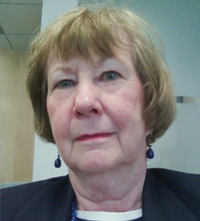 Kay Holcombe is a Senior Policy Advisor at the Genzyme Corporation, a subsidiary of the Sanofi Healthcare Company. From their Washington D.C. government relations office, she develops and implements corporate policies and responses to government regulatory and policy initiatives. Her background as a lobbyist extends beyond her current position. Previously she was Vice President of Policy Directions Inc., a government relations firm specializing in strategic planning and legislative and regulatory advocacy regarding healthcare and related issues.
In addition to this she has held leadership positions on a long list of federal healthcare committees. Given her background, she will play a critical role in our government and pharmaceutical relations. Kay received her MS in chemistry from Virginia and currently resides in Washington D.C.
Robert J. Knorr III, MS, MBA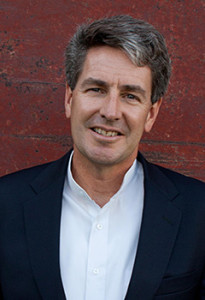 Robert J. Knorr is founder and principal of Cogent Inc., a boutique consulting company specializing in healthcare reimbursement strategy. Using an expansive network of regulatory, legislative, and policy experts, Mr. Knorr has helped public and private companies build novel business models supported by reliable government and commercial reimbursement. His work in this area has directly contributed to strategic acquisitions involving several private healthcare companies.
Mr. Knorr earned graduate degrees from the University of Pennsylvania and Fairleigh-Dickinson University after completing his undergraduate studies at Drexel University. He has also studied at the London Business School and the University of North Carolina.
During the 1990's Mr. Knorr lived overseas where he created several unique enterprises that successfully introduced leading healthcare products into the developing markets of Eastern, Central, and Western Europe. Over the past decade he has worked with leaders in Congress, FDA, CMS, VA, and the AMA on policy, payment, procedural, and coding matters. His work in this area has provided access to several patient-centric technologies and improved the quality of care for individuals with chronic diabetes and cardiovascular conditions.
During his 25+ year international business career, Mr. Knorr founded five enterprises in corporate and start-up environments including one of the nation's fastest growing private companies, Tapestry Medical Inc. Tapestry was subsequently acquired by Alere Inc., [NYSE: ALR] a market-leading healthcare company, where, as CEO of Alere Home Monitoring, Mr. Knorr led the Corporation's fastest growing division to become one of the nation's leading providers of remote healthcare services and related products.
In recent years, Mr. Knorr has had the opportunity to apply his experience and strategic leadership skills to the non-profit sector in organizations such as the Jim Ryun Running Camps, Barnabas Group of Silicon Valley, and Knorr Family Foundation. Mr. Knorr is also a frequent guest lecturer at healthcare conferences, trade associations, and university campuses. In his spare time he enjoys running, skiing, and rowing.
Maury L. Lieberman
Maury L. Lieberman, MSW, MURP is a community services planner and organizational consultant based in Washington, DC. He has been treated for DVT. For more than 20 years at the National Institute of Mental Health, Mr. Lieberman developed and administered extramural research programs involving urban and social problems, work and mental health, mental health services and training, and prevention/intervention research. He later headed the state mental health planning program, and was responsible for developing a federal mental health response to such concerns as workplace violence, suicide, and trauma. Mr. Lieberman's early career focused on community organization and housing development for immigrant populations, including Mobilization for Youth in New York, whose experiences formed the basis for the national anti-poverty program.
Since retiring from the federal government, he has been active in local, regional and national organizations, as well as consulting and serving as adjunct faculty member and lecturer in graduate schools of social work and city planning. He currently serves on the Board of the American Foundation for Suicide Prevention. He has also served on the Board of the Green Door in Washington, DC, which helps people recovering from mental illness to live and work in the community, as well as active volunteer roles with the American Councils for International Education and Children International. Mr. Lieberman holds a BA in Sociology from the University of Wisconsin, a MSW from Rutgers University, and a Master of Urban and Regional Planning (MURP) from the University of Pittsburgh School of Public and International Affairs, and completed doctoral studies (ABD) in City and Regional Planning at Cornell University.
Eric O'Connor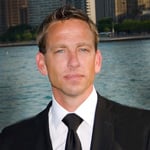 Eric O'Connor is a family man, marathon runner and the successful owner of a wedding photography company. By looking at him, you could never tell that in 2011 he survived a nearly fatal dance with pulmonary embolisms. But Eric is no stranger to deadly diseases. At a young age he contracted and beat hepatitis C, and at 17 traveled the country speaking to physicians and lawmakers on behalf of the American Liver Foundation.
As a volunteer he has provided leadership for NBCA in developing a highly dynamic new website and the strategic direction for social media outreach to advance NBCA's educational mission. Eric has a BA in marketing from Drake University and currently resides in Chicago, IL, where he continues to run his photography business and help his wife raise their three young sons.
Charles Sano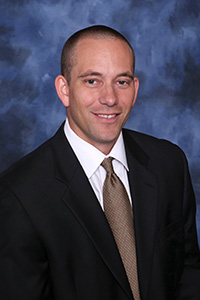 Charles Sano is the Manager of Group Sales & Special Events for the Miami Marlins where he has been employed for the past nine years.  In 2013, he coordinated the inaugural Miami Marlins Blood Clot Awareness Day which included a pregame recognition ceremony for NBCA donors & volunteers, a video message from a Marlins player and a guest appearance by Sponge Bob Square Pants.  A portion of the proceeds from each ticket benefitted the NBCA.
Prior to working for the Marlins, Charles was the Assistant Director of Development for Athletics at the University of Miami.  At The U, he was responsible for securing endowment scholarships and major gifts for a number of athletic facility projects during the University's $1 billion Capital Campaign.
He became active with the NBCA in 2012 after he was hospitalized with a DVT and a PE, both of which had previously been misdiagnosed six weeks prior as muscle strains in the calf and back/shoulders.  Doctors and nurses were very surprised to learn that this healthy, active 33 year not only had a blood clot but was nearly killed by the PE.  It turns out that there is a family history.  Charles has made it a personal crusade to spread awareness of the signs, symptoms, and dangers of blood clots.
His experience with strategic planning will be a valuable asset to NBCA.  Charles graduated with a B.S. in Sport Administration from Stetson University in DeLand, Florida and currently lives in Ft. Lauderdale, Florida with his wife Meaghan and son Michael.
 Sara Wassenaar DDS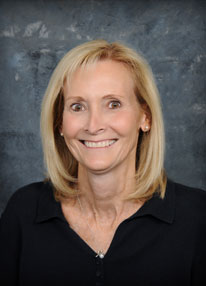 Dr. Sara Wassenaar is a dentist with 28 years of experience practicing in Central Michigan in the practice Wassenaar, Frutiger, Moeggenborg D.D.S. Dr Wassenaar received a Bachelor of Arts in Political Science from the University of Michigan, a Master of Science in Justice Administration from the University of Denver College of Law and a Doctorate of Dental Surgery from University of Detroit. After completing a general practice residency at Danbury Hospital in Danbury, Connecticut, she returned to her hometown, Alma, Michigan, to practice dentistry.
Dr. Wassenaar prides herself on her involvement in the community in which she grew up and has worked as a dentist. She serves as the President of Keep Alma Beautiful and is on the Board of the Mid-Michigan Medical Center and the Women's Resource Center of Mid-Michigan. She is a United Way Volunteer and is active in Athena's of Gratiot County and the First Presbyterian Church of Alma.
She has been married to Dr. Frutiger for 28 years and they have raised two wonderful children, Anna and John and a chocolate lab, Toby. Dr. Wassenaar lost a daughter, who was in dental school, to a blood clot.