Kathy Smith, MLA, Board President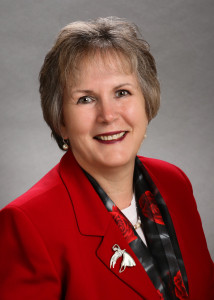 Kathy Smith is the CEO of the Center for the Arts. She is recognized for her years of executive leadership and change agent experience in public and private sectors. She served as Executive Director of an international nonprofit, a State agency, President and CEO of a Chamber of Commerce, Chief of Staff for a national health association, adjunct faculty in Nonprofit Management, and a hospital administrator. She is Principal and Founder of Smith Associates.
Mrs. Smith Chaired and served on numerous Boards of Directors.  In addition to serving as President of the Board of Directors of the National Blood Clot Alliance, she is a member of the Thrombosis and Hemostasis Society of North America Board of Directors. Kathy is past Chair of Community Health Charities of Maryland and Non Profit Services and Solutions, Inc. Boards of Directors. She was awarded Community Health Charities of Maryland's Joseph Forni award, for "…excellence, integrity and empowerment" and the St. Agnes Employee Federal Credit Union Board of Directors' Plantholt Pursuit of Excellence award. Kathy is a member of the American College of HealthCare Executives, the Women Business Leaders of the U.S. Health Care Industry Foundation, American Fundraising Professionals, Chesapeake Professional Women's Network, and the National Association of Professional Women.
Kathy earned a Master in Liberal Arts from The Johns Hopkins University and B.A from Notre Dame of Maryland University.
S
ara Wassenaar, DDS, Board Vice President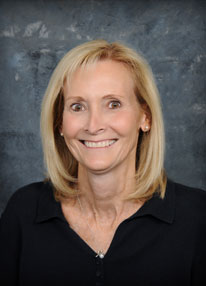 Dr. Sara Wassenaar practices general dentistry in Alma, Michigan, at Wassenaar, Frutiger, Moeggenborg DDS. She has been active in her community and on several boards. She is a past City Commissioner and Chamber of Commerce board member. Dr. Wassenaar currently serves on the Board of Directors for Mid-Michigan Medical System and is Past-President of the Mid-Michigan Medical Center-Gratiot Board of Directors. She is active in many of her local community organizations and in local, state and national dental organizations. Dr. Wassenaar has been honored with the Gratiot County Athena Award for her community leadership and as a role model for women.
Dr. Wassenaar received her B.A. from University of Michigan and her M.S. from University of Denver College of Law. She received her dental degree from University of Detroit and completed her General Practice Residency at Danbury Hospital, Danbury, Connecticut. She serves as a Visiting Faculty member of Spear Education.
She is married to Dr. Richard Frutiger. Their son, John Frutiger, is also a volunteer and organizer of several Stop the Clot events. In 2010, they lost their 23-year-old daughter and sister, Anna, as a result of an undiagnosed deep vein thrombosis and subsequent fatal pulmonary embolism.
Teresa Bordeaux, Board Treasurer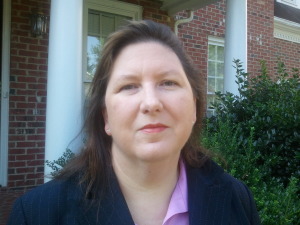 Teresa Bordeaux, CPA is a Technical Manager with the Peer Review Program of the AICPA (American Institute of Certified Public Accountants) in Durham, North Carolina. Prior to joining the Peer Review Team, Teresa was a Technical Manager for the AICPA Professional Ethics team. She began her career in public accounting and later worked with the North Carolina Local Government Commission and the City of Raleigh before joining the AICPA.
Teresa holds a Bachelor's of Arts in Accounting from North Carolina State University. She also serves on the Government Accounting and Auditing Committee of the North Carolina Association of CPAs.  Teresa and her husband Larry, have two sons and live in Cary, NC.  Larry developed portal vein thrombosis in 2007 and in 2009 the clot extended into his superior mesenteric vein and he began treatment with Coumadin.  Teresa wants to help NBCA spread awareness about all clotting issues including those like Larry's that don't involve the extremities.
Shawna Russo Baffone, Board Secretary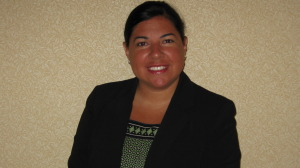 Shawna Russo Baffone is a regional human resources business partner for Take Care Health Systems a Walgreens Health and Wellness Company. She has over 15 years HR experience in the banking and health care industry.  Shawna is an active member of Society of Human Resource Management. Shawna is a graduate of New England Institute. Shawna survived several pulmonary embolisms while in her twenties and is committed to increasing awareness of thrombosis and thrombophilia.
Michael B. Streiff, MD, FACP, Johns Hopkins Medical Institutions, Baltimore, MD, NBCA Medical & Scientific Advisory Board Chair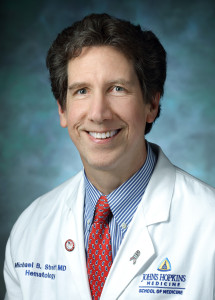 Associate Professor of Medicine and Pathology, Associate Faculty, Armstrong Institute for Patient Safety and Quality, Medical Director, Johns Hopkins Anticoagulation Management Service and Outpatient Clinics, Medical Director, Special Coagulation Laboratory, Johns Hopkins Medical Institutions Baltimore, Maryland
Dr Streiff's research focuses on the prevention and treatment of venous thromboembolism (VTE) and evidence-based management of anticoagulation. He chairs the Venous Thromboembolism Guideline Committee for the National Comprehensive Cancer Center Network and has served on several international consensus panels to develop evidence-based guidelines for the management of VTE. He is a board member of the Anticoagulation Forum and a has been a member of the Medical and Scientific Advisory Board for the National Blood Clot Alliance for several years. As a member of the Johns Hopkins VTE Collaborative, he spearheaded efforts to develop evidence-based specialty-specific VTE Prophylaxis computer decision support "smart order sets" that have led to dramatic improvements in VTE prophylaxis across Johns Hopkins Medicine.
Dr. Streiff and the Johns Hopkins Anticoagulation Management Service team have played a key role in developing evidence-based guidelines and electronic order sets for anticoagulation therapy at Johns Hopkins Medical Institutions. He has published more than 100 articles and book chapters focusing on topics in VTE management and thrombosis and hemostasis and delivered more than 250 lectures at local, national and international meetings.
Steve Hartley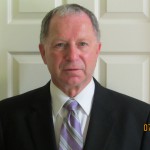 Steve Hartley is currently  a national field director for the Cystic Fibrosis Foundation, where he provides supervision, guidance, and management to a network of employees and volunteers. In addition to this, Hartley has also served as an independent consultant, providing professional consultation services to nonprofit organizations.
His extensive background in the nonprofit sector extends 38 years into the past, when he started his first position as Program Director for the Western Maryland area with the American Cancer Society. Between 1975 and today he has held twelve leadership positions within eight nonprofit organizations. He places a strong emphasis on the importance of efficient organization within a nonprofit organization, and is responsible for increased productivity everywhere he has worked.
He brings valuable experience and an emphasis on organizational change to NBCA. Steve received his BS with departmental honors in Political Science from Frostburg State University and currently lives in a suburb of Washington D.C.
Kay Holcombe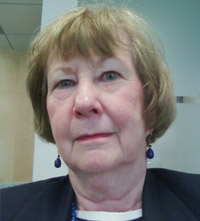 Kay Holcombe is a Senior Policy Advisor at the Genzyme Corporation, a subsidiary of the Sanofi Healthcare Company. From their Washington D.C. government relations office, she develops and implements corporate policies and responses to government regulatory and policy initiatives. Her background as a lobbyist extends beyond her current position. Previously she was Vice President of Policy Directions Inc., a government relations firm specializing in strategic planning and legislative and regulatory advocacy regarding healthcare and related issues.
In addition to this she has held leadership positions on a long list of federal healthcare committees. Given her background, she will play a critical role in our government and pharmaceutical relations. Kay received her MS in chemistry from Virginia and currently resides in Washington D.C.
Maury L. Lieberman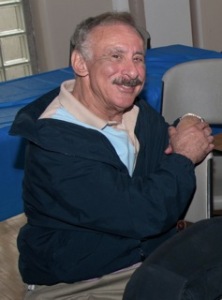 Maury L. Lieberman, MSW, MURP, is a community services planner and organizational consultant based in Washington, DC. He has been treated for DVT. For more than 20 years at the National Institute of Mental Health, Mr. Lieberman developed and administered extramural research programs involving urban and social problems, work and mental health, mental health services and training, and prevention/intervention research. He later headed the state mental health planning program, and was responsible for developing a federal mental health response to such concerns as workplace violence, suicide, and trauma. Mr. Lieberman's early career focused on community organization and housing development for immigrant populations, including Mobilization for Youth in New York, whose experiences formed the basis for the national anti-poverty program.
Since retiring from the federal government, he has been active in local, regional and national organizations, as well as consulting and serving as adjunct faculty member and lecturer in graduate schools of social work and city planning. He currently serves on the Board of the American Foundation for Suicide Prevention. He has also served on the Board of the Green Door in Washington, DC, which helps people recovering from mental illness to live and work in the community, as well as active volunteer roles with the American Councils for International Education and Children International. Mr. Lieberman holds a BA in Sociology from the University of Wisconsin, a MSW from Rutgers University, and a Master of Urban and Regional Planning (MURP) from the University of Pittsburgh School of Public and International Affairs, and completed doctoral studies (ABD) in City and Regional Planning at Cornell University.
Eric O'Connor

Eric O'Connor is a family man, marathon runner and the successful owner of a wedding photography company. By looking at him, you could never tell that in 2011 he survived a nearly fatal dance with pulmonary embolisms. But Eric is no stranger to deadly diseases. At a young age he contracted and beat hepatitis C, and at 17 traveled the country speaking to physicians and lawmakers on behalf of the American Liver Foundation.
As a volunteer he has provided leadership for NBCA in developing a highly dynamic new website and the strategic direction for social media outreach to advance NBCA's educational mission. Eric has a BA in marketing from Drake University and currently resides in Chicago, IL, where he continues to run his photography business and help his wife raise their three young sons.
Jane Shukitis, RN, BSN, MPA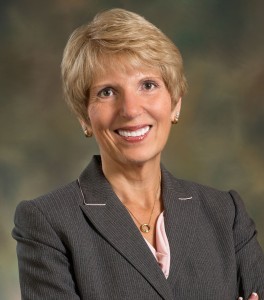 Jane Shukitis is the President and CEO of Visiting Nurse Service (VNS) of Rochester and the Finger Lakes Region of upstate New York.  VNS is a large homecare organization serving over 10,000 patients annually across a seven county region, providing a broad range of services including home health care, hospice, Meals on Wheels, case management, telehealth, transitional coaching and personal care programs.  Prior to assuming her current position in January 2015, she served as Senior Vice President of post-acute and long term care services for a large integrated health care delivery system in Rochester NY.  In this capacity she was the senior executive responsible for six skilled nursing facilities that provided complex step-down medical care, post-acute rehab and transitional care, and long term skilled nursing home care.  She was additionally responsible home care, adult day care, and a range of community based support services for frail elderly patients.
Ms. Shukitis did her undergraduate work at Roberts Wesleyan College, where she earned a Bachelor of Science degree in Nursing.  She completed her graduate work at SUNY Brockport, where she received a Master's degree in Public Administration with Health Care concentration.  Jane is a Certified Aging Services Professional through the National LeadingAge Coalition for Leadership program, and is a graduate of the Leadership Academy of the LeadingAge National Association. Jane serves on variety of advisory boards for health care organizations, academic institutions, and non-profit community organizations.  She is actively involved in community planning efforts through the Finger Lakes Health System Agency, and was appointed in 2013 by the County Executive to serve on the Monroe County Council for Elders.
Traci Wilkes Smith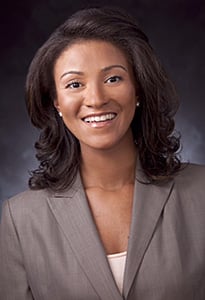 Traci Wilkes Smith is the Vice President of Broadcasters, News and Entertainment in the Client Representation group at CSE. Traci previously worked as a broadcast talent agent at WTA where she represented numerous anchors, reporters and entertainment hosts at various networks throughout the United States. Her eye for talent has helped her to identify and represent the best upcoming on-air talent in news, sports, weather and entertainment from around the country and work to place journalists in networks such as CNN, Fox News, Al Jazeera America, ABC, NBC and CBS News, ESPN and Discovery. Traci has also developed the careers of journalists in top 30 local stations around the country and is passionate about their success.
Traci serves as Vice President of the Board of Directors of the National Blood Clot Alliance and is a member of several journalist organizations such as NABJ, AAJA and NAHJ. She obtained her Juris Doctorate from Rutgers School of Law.  She is a member of the New York and New Jersey state bars and began her legal career as an associate at the law firm of Arent Fox, LLC in New York. Traci enjoys spending time with her husband Charles and their two children.