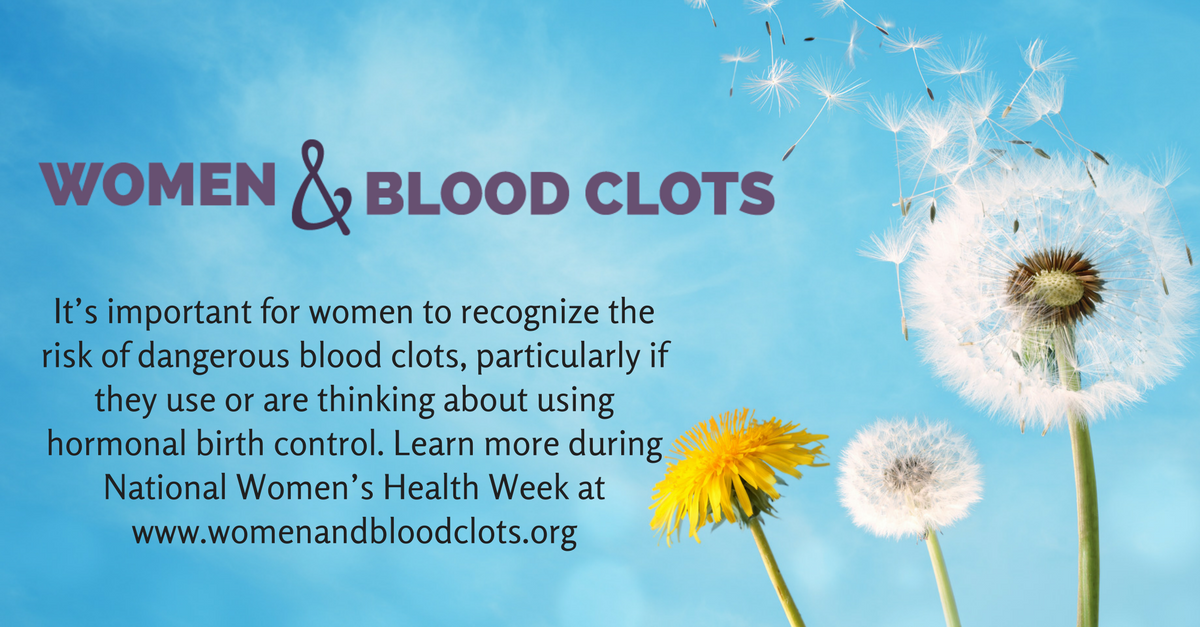 In recognition of Women's Health Week 2017, the National Blood Clot Alliance is partnering with the Alexandra L. Rowan Memorial Foundation to provide women with essential information about hormonal birth control and blood clot risks.
You can be a part of this important effort by joining our widespread Thunderclap social media message on May 17, during Women's Health Week.
Sign-up for the Thunderclap here — it's free and easy — and share it with your friends.
You also click on the image below to sign-up, or for the most current campaign updates:
---
For questions, please email info@stoptheclot.org.