In this NBCA webinar for healthcare professionals, Drs. Michael Streiff and Michael Tarantino review current issues in the diagnosis and management of venous thromboembolism (VTE) patients with identifiable genetic predisposition for abnormal clotting. Dr. Streiff will provide an overview of thrombophilias and their impact on VTE risk, therapeutic choices, and long term management, including questions about genetic testing. Dr. Tarantino will focus on hereditary antithrombin (AT) deficiency diagnosis and treatment.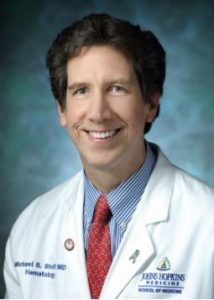 Michael Streiff, MD, is Medical Director, The Johns Hopkins Hospital Special Coagulation Laboratory, Attending Physician, The Johns Hopkins Hospital Comprehensive Hemophilia Treatment Center, Medical Director, The Johns Hopkins Anticoagulation Management Service and Outpatient Clinics, and also Professor of Medicine and Associate Professor of Pathology.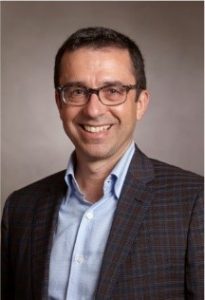 Michael Tarantino, MD, is Medical Director and President of the Bleeding & Clotting Disorders Institute, Peoria, IL. He also is Medical Director of the Anticoagulation Consultation Service at St. Francis Medical Center, and co- chair of the Anti-thrombosis subcommittee. He also is Professor of Pediatrics and Medicine at the University Of Illinois College Of Medicine in Peoria.
Please register for this webinar here: Registration
---
Contact info@stoptheclot with questions.
This webinar is supported in part by Grifols.