National Blood Clot Alliance Staff Members
Alan Brownstein is the Chief Executive Officer of the National Blood Clot Alliance (NBCA). Since 2007, over $5 million has been raised with an emphasis on education programs for patients/families, health professionals and the general public as well as programs of support and chapter development directed at achieving targeted health behaviors and outcomes.
For 30 years, Brownstein has combined his business/strategic planning skills and expertise in public health programs and policy to provide leadership in developing and growing health organizations and shaping health policy/regulation in the U.S. Brownstein held the position of President/CEO of the American Liver Foundation and as the CEO of the National Hemophilia Foundation. Brownstein has also held executive positions as the head of a national trade association, hospital administrator, registered lobbyist and state official in health planning/regulation.
Brownstein has a number (40+) of scientific, health policy and management-related publications and has presented testimony before congressional committees, regulatory agencies and state/local legislative bodies.
Brownstein has served on a number of national boards. He has a Masters of Public Health degree from the University of Michigan.
Judi K. Elkin, Director of Field Services, Email: jelkin@stoptheclot.org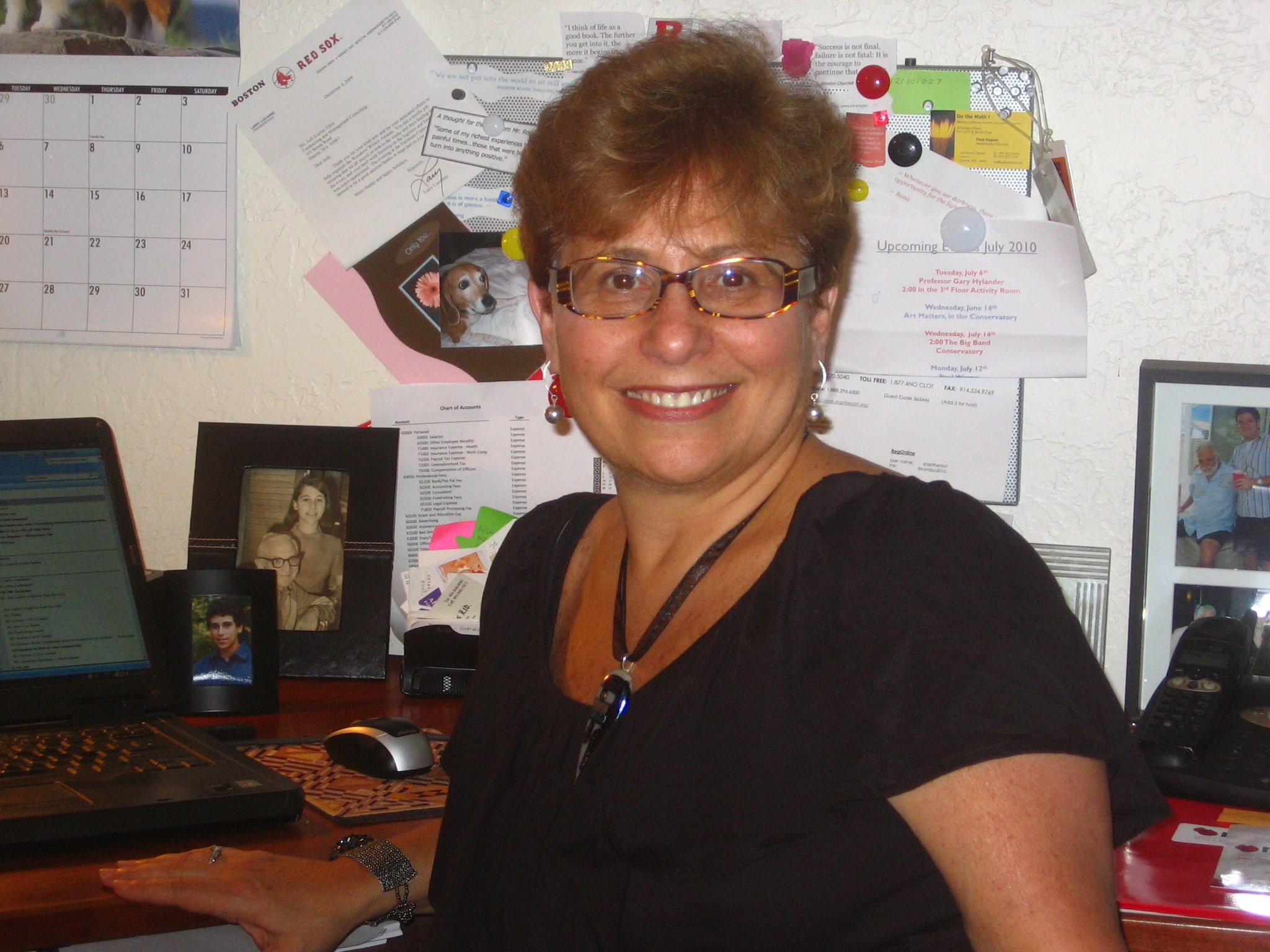 Judi Kaplan Elkin began working with the National Blood Clot Alliance in June 2008. As the Director of Field Services, Judi focuses on the development of educational forums and fundraising activities across the United States. As part of the National Blood Clot Alliance's strategic plan, the organization seeks to develop grassroots support at the local level to continue to strengthen our awareness, advocacy and outreach efforts.
A graduate of Boston University, with a Masters degree from the University of Massachusetts, Judi's non-profit career has spanned more than 25 years. She has served in fundraising and executive staff and consulting roles at the local and National level for many organizations including the Arthritis Foundation, American Liver Foundation, National Pancreas Foundation, ALS Association, Woodrow Wilson International Center for Scholars and Franciscan Hospital for Children.
Judi and her husband, Steve, reside outside of Boston and are the parents of a son,Todd, who is a student at Rutgers University.
Ms. Holgerson experience in the healthcare for nonprofit and for profit worlds ranges from medical education foundations to pharmaceutical marketing and advertising. Kristen's family history of blood clots and clotting disorders inspired and guided her to the vocation she finds so satisfying at the National Blood Clot Alliance.
Mary Ellen McCann, Director Health Learning & Marketing, Email: mmccann@stoptheclot.org
Mary Ellen McCann is a registered nurse with extensive experience. Her most recent clinical position was as Cardiopulmonary Clinical Nurse Specialist at the Visiting Nurse Service of New York, where she established its Cardiopulmonary Center of Excellence. She has created numerous learning materials for patients and developed many programs for professionals, and patients in which she translated medical terminology into language that speaks to patients and consumers.
She is the Program Manager for National Blood Clot Alliance's Cooperative Agreement with the Center for Disease Control and Prevention (CDC) and oversees programs directed at health awareness, education, and outreach related to blood clots and clotting disorders, curriculum development for healthcare professionals, and helps maintain currency of information at www.StopTheClot.org. She has a BSN from Hunter College and an MA from Teachers College, Columbia University.